Need help with a product?
FICO offers all licensed clients use of a secured, self-service Web portal for Product Support, FICO Online Support. FICO Online Support allows users to self help on their issues 24 hours a day, 7 days a week.
Financial Services
Insurance
Public Sector
Pharma and Life Sciences
Education
Retail
Learn how BMW sped up its customer communications
"Using FICO Customer Communication Services, we get a secure, highly flexible, robust solution with a low cost of entry, and we can leverage the expertise of a valued partner, which allows our in-house maintenance support to focus on other key internal priorities and platforms."
- Wayne Orchowski, CEO BMW
FICO Analytic Cloud, democratizing analytics through the cloud.
Customer data is more widely available than ever, but leveraging data to drive smarter decisions requires new thinking and a new kind of agility. As companies develop strategies for both cloud computing and for using Big Data to improve customer relationships, analytically-empowered solutions, cloud-based applications and a flexible cloud-based Decision Management development platform become essential.
Learn about FICO Products and Solutions whenever is convenient for you.
A highly interactive, hands-on experience in our classes, and a focus on practical knowledge and skills transfer.
Careers At FICO
Are you ready to fulfill your potential? FICO offers big career opportunities in Big Data Analytics from California to New York, London to Bangalore and Beijing.
Home
/ Automotive Industry
AUTOMOTIVE LENDING
Unlock and Accelerate Growth with Better Automotive Lending Decisions
Overview
FICO Auto Lending Overview
Automotive lending is a dynamic market. Economic fluctuations, government regulation, competition, interest rate dynamics all play a significant role in the profitability of auto lenders. The one constant is increasing complexity. Auto lenders need agile, business user friendly solutions that help them get consumers into the right car, quickly.
FICO delivers a holistic set of automotive solutions utilizing scores, predictive analytics and decision management technology, so auto lenders can acquire, retain and protect customers and portfolios. Most of the major captives, banks and independent auto and motorized finance firms including OEMs benefit from FICO solutions.
FICO also hosts the Auto Mastermind Group comprised of executives from the Auto Finance, OEM, Truck, Tractor, and Motorsports industries for a comprehensive session on best business practices and the latest innovations.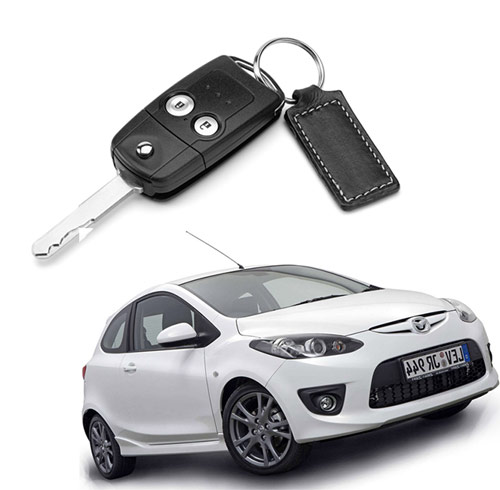 FICO Auto Lending Solutions
Pre-Delinquency Treatments
Understand when customers may be heading towards delinquency, and devise the right treatment strategies before it occurs. FICO Customer Management solutions are helping lenders reduce delinquencies by 20-25%, and help our clients to continual improve results.
Learn how auto lenders reduce delinquencies
Originations & Pricing
With increased competition and higher customer expectations agile originations and pricing platforms are vital. FICO solutions use the latest technology and deep analytic expertise to ensure business users can provide a wealth of pricing and loan structure options, at the right risk level, so satisfied consumers drive cars off the lot faster.
Learn about Alternative Deal Structures
Scores
The FICO® Score helps lenders make accurate, reliable and fast credit risk decisions across the customer lifecycle. With FICO® Score Open Access increase transparency by providing access to the actual FICO Scores you use to help make decisions directly to consumers. Strengthen customer loyalty and satisfaction by providing millions of dollars of value to your customers.
What is FICO® Score Open Access?
Collections & Recovery
FICO's analytically-powered debt management software helps lenders manage early-stage delinquencies, boost recoveries, and collect more— quickly. Additionally, our optimization solutions can help auto lenders constantly update and match the right collection resources with the right accounts, to collect more at a lower cost.
Watch Collections & Recovery in Action
Model Management & Compliance
Increased regulatory activity requires tight model management, governance and validation. Pricing and approvals must be transparent and consistent to ensure fair lending. FICO delivers a suite of solutions to help provide analytic rigor, consistency, tracking and transparency in the auto lending process.
Learn how to improve model management
Account Management & Customer Retention
The hard work of winning a new customer often is not followed with steps to keep that customer satisfied, driving repeat business. FICO account management and loyalty solutions help lenders make the right decisions over the life of the relationship and provide the interactive, two-way communication solutions to deliver messages as consumers want them (SMS-text, e-mail, automated voice, print, etc.)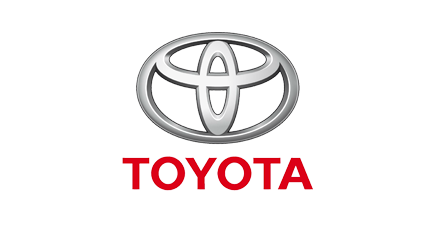 Auto Lending News
"What FICO brought was bringing our predictive analytics to the next level, which involves micro-segmentation and combining multiple models to get one result," Bander tells Datanami. "It involves action-effect modeling, which allowed us to figure out, when we take an action, what are the individual customer microsegments likely to do in response to that action."
Customer Evidence
Wayne Orchowski
Chief Operating Officer, BMW
"Using FICO Customer Communication Services, we get a secure, highly flexible, robust solution with a low cost of entry, and we can leverage the expertise of a valued partner, which allows our in-house maintenance support to focus on other key internal priorities and platforms."
Want to take your business to new heights?
Request more information. Enter your information and we will respond directly to you.
Auto Company Drives Profitability Through Real-Time Alternative Deal Structuring
When car dealerships have interested customers who are ready to purchase vehicles, nothing is more frustrating than struggling to structure the right deals—ones that maximize profitability, fit the risk parameters of the lender and satisfy buyers. This was the challenge for a large auto finance company, which was forced to reject too many prospective buyers who could have been profitably financed if the deals had been structured properly.
The company wanted to ensure that the maximum number of customers walked out the doors of its dealerships with deals in hand. However, its credit analysts generated too many credit exceptions, which reduced profitability. That practice also created inconsistencies among individual dealerships, reducing risk manager monitoring effectiveness and putting the company at risk of predatory lending practice accusations.