Overview
In a changing credit landscape, FICO's industry-leading technologies offer powerful solutions:
Boost business
FICO's multi-channel customer communications enhance engagement and mobile strategies. This transforms your customers' experiences, bringing in more business and boosting retention—at a lower cost than traditional contact methods. In addition, our marketing, originations, and account management support, increase issuers' volume and profitability.
Optimize offers
Grow card portfolios—and your profits—by matching the right card offer to the right customer.
 Reduce your risk with our originations software.
Meet regulations
FICO technology doesn't only meet customer needs. Our award-winning rules system technology also meets changing bank regulations—quickly and affordably—without disrupting your business objectives.
Simplify fraud management
Credit card fraud is splashed across the news. With our centralized, flexible, scalable, and coordinated technologies, FICO's fraud solutions help you manage multiple fraud-related products from a single platform.
Increase collections efficiency
FICO partners with you on collections and recovery by focusing the right resources on the right collections activities by using the integrating the right strategies—optimized for your portfolio.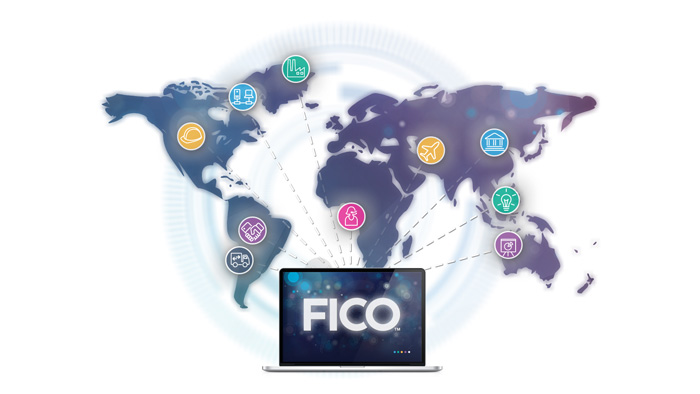 Want to take your business to new heights?
Request more information. Enter your information and we will respond directly to you.