Need help with a product?
FICO offers all licensed clients use of a secured, self-service Web portal for Product Support, FICO Online Support. FICO Online Support allows users to self help on their issues 24 hours a day, 7 days a week.
Financial Services
Insurance
Public Sector
Pharma and Life Sciences
Education
Retail
Learn how BMW sped up its customer communications
"Using FICO Customer Communication Services, we get a secure, highly flexible, robust solution with a low cost of entry, and we can leverage the expertise of a valued partner, which allows our in-house maintenance support to focus on other key internal priorities and platforms."
- Wayne Orchowski, CEO BMW
FICO Analytic Cloud, democratizing analytics through the cloud.
Customer data is more widely available than ever, but leveraging data to drive smarter decisions requires new thinking and a new kind of agility. As companies develop strategies for both cloud computing and for using Big Data to improve customer relationships, analytically-empowered solutions, cloud-based applications and a flexible cloud-based Decision Management development platform become essential.
Learn about FICO Products and Solutions whenever is convenient for you.
A highly interactive, hands-on experience in our classes, and a focus on practical knowledge and skills transfer.
Careers At FICO
Are you ready to fulfill your potential? FICO offers big career opportunities in Big Data Analytics from California to New York, London to Bangalore and Beijing.
Home
/ Insurance / Property & Casualty
Overview
Helping property and casualty insurers to drive business results and customer satisfaction throughout the entire lifecycle.
In a competitive insurance market, it's more important than ever for insurers to make profitable decisions while maintaining the highest levels of customer satisfaction.

FICO's insurance analytics tools help property and casualty insurers to drive business results and customer satisfaction throughout the entire lifecycle: customer acquisition, originations, underwriting, renewals, claims review and ongoing marketing.

Leveraging FICO's decades of experience, insurers can use FICO analytic solutions and customer communications solutions can help maximize profitability, and reduce fraud, waste and abuse, while optimizing the customer experience.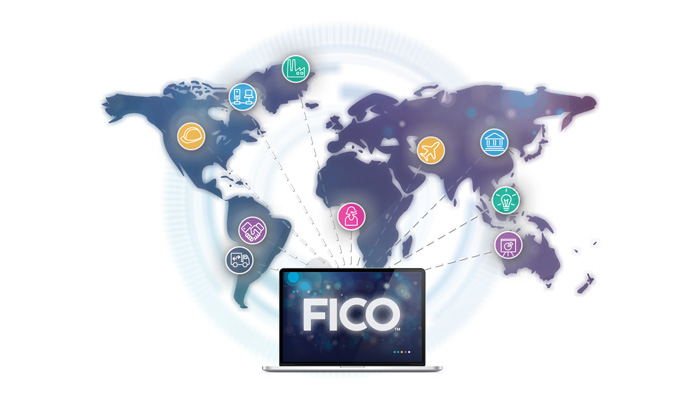 Solution Architecture
FICO® Claims Fraud Solution
A powerful instrument to detect and prioritize fraud incidents
FICO® Claims Fraud Solution detects and prioritizes fraud incidents, so that most clients experience payback in a matter of months, not years. Built on FICO's groundbreaking fraud analytics, the solution provides a completely integrated environment of continuous learning and sharpening that has proven effective in detecting and stopping fraud for real bottom line impact.With an easy-to-use business interface, carriers can input known fraud rules to stop fraud schemes early.Insurers can integrate the solution within their own case management system, or use FICO's system for case identification, prioritization and workflow.
Want to take your business to new heights?
Request more information. Enter your information and we will respond directly to you.
Leveraging business rules and analytics as a formula for growth
Going beyond the expected is more than just a motto for Pekin Insurance. With combined assets of $2 billion, more than 700 employees, 1,200 agencies and 7,500 independent agents, Pekin has delivered personal, commercial and health insurance to clients for 90 years. Through it all, they've focused on providing superior service at fair prices.
According to James Ruth, "FICO solutions allowed us to implement point of sale underwriting, somethign we couldn't have achieved without FICO Blaze Advisor. Also, working with FICO has provided us with predictive analytics that we would never have been able to develop on our own." Learn more about the partnership between Pekin and FICO.