Need help with a product?
FICO offers all licensed clients use of a secured, self-service Web portal for Product Support, FICO Online Support. FICO Online Support allows users to self help on their issues 24 hours a day, 7 days a week.
Financial Services
Insurance
Public Sector
Pharma and Life Sciences
Education
Retail
Learn how BMW sped up its customer communications
"Using FICO Customer Communication Services, we get a secure, highly flexible, robust solution with a low cost of entry, and we can leverage the expertise of a valued partner, which allows our in-house maintenance support to focus on other key internal priorities and platforms."
- Wayne Orchowski, CEO BMW
FICO Analytic Cloud, democratizing analytics through the cloud.
Customer data is more widely available than ever, but leveraging data to drive smarter decisions requires new thinking and a new kind of agility. As companies develop strategies for both cloud computing and for using Big Data to improve customer relationships, analytically-empowered solutions, cloud-based applications and a flexible cloud-based Decision Management development platform become essential.
Learn about FICO Products and Solutions whenever is convenient for you.
A highly interactive, hands-on experience in our classes, and a focus on practical knowledge and skills transfer.
Careers At FICO
Are you ready to fulfill your potential? FICO offers big career opportunities in Big Data Analytics from California to New York, London to Bangalore and Beijing.
Home
/ Pharmaceuticals & Life Sciences / Pharma
Pharma
Improving marketing and product distribution strategies with pharma analytics.
Overview
The pharmaceutical industry is one of the fastest-growing industries today. Using pharma analytics, leading manufacturers are improving their marketing and product distribution strategies. Let FICO's pharmaceutical data analytics, modeling, and decision management tools help you streamline operations, maximize investments, and minimize risks.
By combining Big Data with Big Analytics, successful pharmaceutical firms are getting meaningful value from new data sources. Using predictive analytics to gain a competitive edge, companies are sending the right message at the right time—and seeing a healthier bottom line.
That's the power of FICO.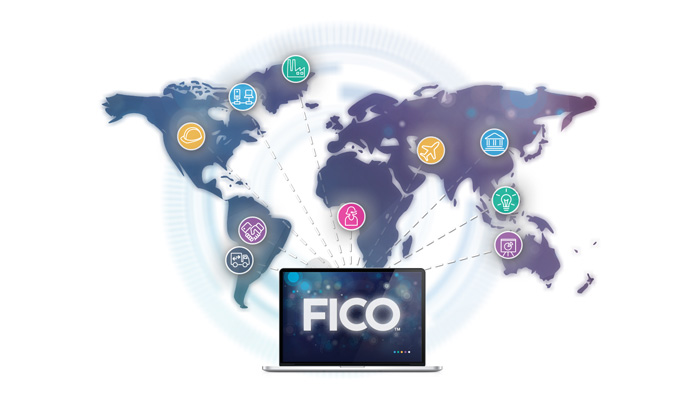 Want to take your business to new heights?
Request more information. Enter your information and we will respond directly to you.
Consumer relationship marketing solution drives multi-brand, multi-channel marketing efforts
A top 10 global pharmaceutical company looked to drive increased market share by using consumer data to generate insights and learnings for improved RM capabilities. To improve its capabilities, the company's strategy focused on developing a centralized platform, implementing brand-specific acquisition, and enhanced brand analytics and insights.
Learn how the company relied on FICO's expertise in pharma RM to implement this strategy.