Need help with a product?
FICO offers all licensed clients use of a secured, self-service Web portal for Product Support, FICO Online Support. FICO Online Support allows users to self help on their issues 24 hours a day, 7 days a week.
Financial Services
Insurance
Public Sector
Pharma and Life Sciences
Education
Retail
Learn how BMW sped up its customer communications
"Using FICO Customer Communication Services, we get a secure, highly flexible, robust solution with a low cost of entry, and we can leverage the expertise of a valued partner, which allows our in-house maintenance support to focus on other key internal priorities and platforms."
- Wayne Orchowski, CEO BMW
FICO Analytic Cloud, democratizing analytics through the cloud.
Customer data is more widely available than ever, but leveraging data to drive smarter decisions requires new thinking and a new kind of agility. As companies develop strategies for both cloud computing and for using Big Data to improve customer relationships, analytically-empowered solutions, cloud-based applications and a flexible cloud-based Decision Management development platform become essential.
Learn about FICO Products and Solutions whenever is convenient for you.
A highly interactive, hands-on experience in our classes, and a focus on practical knowledge and skills transfer.
Careers At FICO
Are you ready to fulfill your potential? FICO offers big career opportunities in Big Data Analytics from California to New York, London to Bangalore and Beijing.
Home
/ Pharmaceuticals & Life Sciences / Pharmacy Benefit Manager
Pharmacy Benefit Manager
Operate a smarter business with pharmacy benefit management analytics
Overview
Optimize pharmacy care and payment of prescription drug claims. See how FICO helps pharmaceutical benefit managers improve administration of prescription drug programs through sophisticated pharmacy benefit management analytics solutions.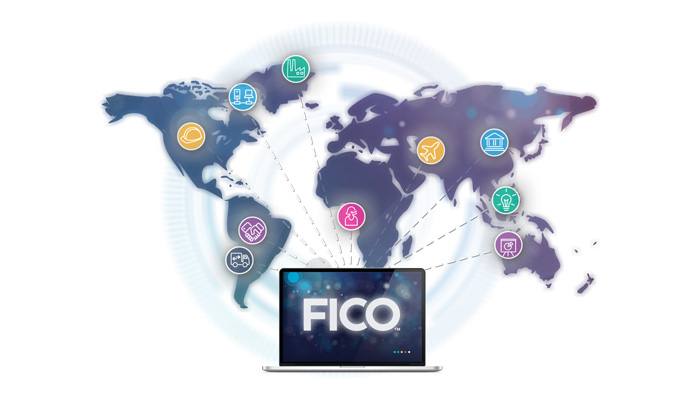 Want to take your business to new heights?
Request more information. Enter your information and we will respond directly to you.
Analytics help a major PBM improve patient engagement and operational efficiency
Health care costs are risking rapidly in the United States. Not only does the US spend much more per capita on health care, but it also has one of the highest spending growth rates. With both public and private health expenditures outpacing other developed countries, and lower comparable quality. By using a FICO model to better predict the propensity of any patient to receive their medications by mail, a leading PBM was able to convert more patients to its mail order pharmacy.