Need help with a product?
FICO offers all licensed clients use of a secured, self-service Web portal for Product Support, FICO Online Support. FICO Online Support allows users to self help on their issues 24 hours a day, 7 days a week.
Financial Services
Insurance
Public Sector
Pharma and Life Sciences
Education
Retail
Learn how BMW sped up its customer communications
"Using FICO Customer Communication Services, we get a secure, highly flexible, robust solution with a low cost of entry, and we can leverage the expertise of a valued partner, which allows our in-house maintenance support to focus on other key internal priorities and platforms."
- Wayne Orchowski, CEO BMW
FICO Analytic Cloud, democratizing analytics through the cloud.
Customer data is more widely available than ever, but leveraging data to drive smarter decisions requires new thinking and a new kind of agility. As companies develop strategies for both cloud computing and for using Big Data to improve customer relationships, analytically-empowered solutions, cloud-based applications and a flexible cloud-based Decision Management development platform become essential.
Learn about FICO Products and Solutions whenever is convenient for you.
A highly interactive, hands-on experience in our classes, and a focus on practical knowledge and skills transfer.
Careers At FICO
Are you ready to fulfill your potential? FICO offers big career opportunities in Big Data Analytics from California to New York, London to Bangalore and Beijing.
Home
/ Pharmaceuticals & Life Sciences / Retail Pharmacy
Retail Pharmacy
Helping retail pharmacies set high standards, achieve high performance, and increase sales.
Overview
FICO helps retail pharmacies set high standards, achieve high performance, and increase sales—thanks to sophisticated pharmacy analytics, modeling, and decision strategy development.

With our Big Data Analytics, you can optimize your customer loyalty programs and marketing strategies to reach the right customer with the right message at the right time.

FICO's decision application development and management, retail pharmacies use purchase history and customer data to predict future customer behavior, allowing pharmacies to fine-tune offers.

FICO helps keep your customer base loyal with its multi-channel customer communications strategies. With automated patient reminders for medications, pharmacies can spend more time focusing on provide better patient outcomes.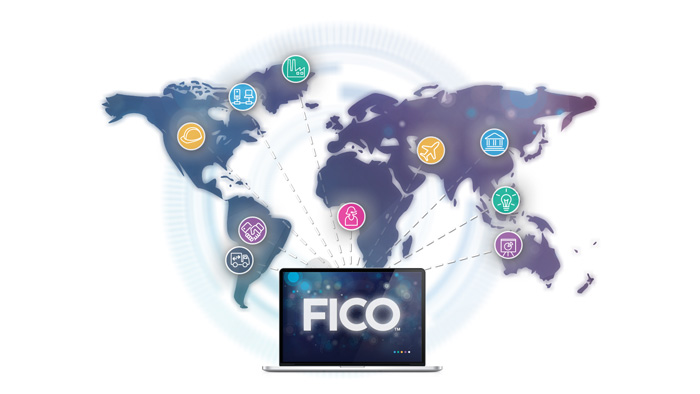 Want to take your business to new heights?
Request more information. Enter your information and we will respond directly to you.
Analytics help a major PBM improve patient engagement and operational efficiency
By using a FICO model to better predict the propensity of any patient to receive their medications by mail, a leading PDM was able to convert more patients to its mail order pharmacy. Studies suggest that medication adherence can be increased with mail order pharmaceuticals, resulting in healthier patients as well as a healthier bottom line.
Learn how FICO partnered with this leading PBM to reduce costs.