Need help with a product?
FICO offers all licensed clients use of a secured, self-service Web portal for Product Support, FICO Online Support. FICO Online Support allows users to self help on their issues 24 hours a day, 7 days a week.
Financial Services
Insurance
Public Sector
Pharma and Life Sciences
Education
Retail
Learn how BMW sped up its customer communications
"Using FICO Customer Communication Services, we get a secure, highly flexible, robust solution with a low cost of entry, and we can leverage the expertise of a valued partner, which allows our in-house maintenance support to focus on other key internal priorities and platforms."
- Wayne Orchowski, CEO BMW
FICO Analytic Cloud, democratizing analytics through the cloud.
Customer data is more widely available than ever, but leveraging data to drive smarter decisions requires new thinking and a new kind of agility. As companies develop strategies for both cloud computing and for using Big Data to improve customer relationships, analytically-empowered solutions, cloud-based applications and a flexible cloud-based Decision Management development platform become essential.
Learn about FICO Products and Solutions whenever is convenient for you.
A highly interactive, hands-on experience in our classes, and a focus on practical knowledge and skills transfer.
Careers At FICO
Are you ready to fulfill your potential? FICO offers big career opportunities in Big Data Analytics from California to New York, London to Bangalore and Beijing.
FICO® Blaze Advisor®
Decision Rules Management System
Deliver consistent business decisions for increased agility and governance
Overview
FICO
®

Blaze Advisor

®

Decision Rules Management System

FICO® Blaze Advisor® is the world's leading decision rules management system, maximizing control over high-volume operational decisions. Blaze Advisor provides companies with a scalable solution that delivers unprecedented agility and actionability for smarter business decisions.

Blaze Advisor empowers business users with multiple methods for rule development, authoring and testing—including decision trees, scorecards, decision tables, graphical decision flows and customized templates. It also supports monitoring of business performance captured through user-defined events, providing the building blocks for strategy orchestration and champion/challenger strategies.

View More on FICO® Model Translator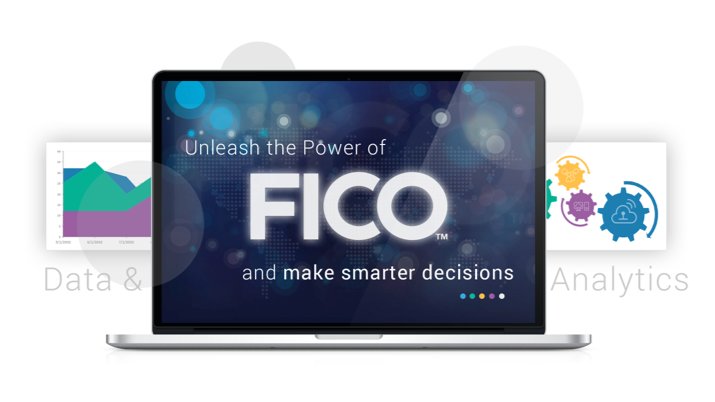 Core Benefits
Make faster, more consistent business decisions
Reduce time to market
Reduce total cost of ownership
Make faster, more consistent business decisions
Automation of decision processes minimizes the need for manual reviews, while ensuring consistency. The Blaze Advisor system delivers the highest decision processing speeds, for any number of rules at any level of complexity. It also makes exclusive use of Rete III, the most advanced commercially available inference engine, which benchmarks more than 300% faster than competitive engines at the highest levels of complexity.
Reduce time to market
Go to market quickly with application development that is 25% faster than conventional methods, and without IT assistance. Instead of coding rules in programming languages, new applications are developed using a rules language that closely approximates how business people think about their business, reducing errors or misunderstanding.
Reduce total cost of ownership
With an easy-to-use interface, natural language business rules and open architecture, Blaze Advisor helps you reduce operational costs. Reduce initial costs by up to 80% with quicker and more accurate development of applications. Reduce maintenance costs by up to 75% with business users doing most of the updates and enhancements.
Key Features
Work collaboratively by sharing and reusing rules, rule sets, rule flows and object models.
Easily write, edit and test rules using an integrated development environment.
Intelligently deploy and execute rules in multiple platforms and introduce new rules without downtime.
Ease of integration with analytics for fast deployment of predicative models including support for PMML.
Intuitive Web interface that provides business user centric decision authoring, testing and deployment and integrates with a wide range of other technologies such as WebSphere, JBOSS and WebLogic.
Decision Simulator provides wizards, pre-packaged templates and reports to quickly simulate the potential business impact of new rules prior to moving them into production.
Business users have complete control of rule creation and management.
300% faster than competitive engines at the highest levels of complexity.
In addition to standalone deployments, FICO® Blaze Advisor® powers the rules component of the cloud-based the FICO® Decision Management Suite.
Want to take your business to new heights?
Request more information. Enter your information and we will respond directly to you.
World's largest building society grows loan portfolio and profitability
Nationwide Building Society
Challenge: overcome limitations of legacy risk system and single-supplier credit reporting to make better informed decisions, drive loan volume and respond more quickly to market movements.
Solution: A new Strategic Risk Infrastructure built around FICO Blaze Advisor business rules management system.
Results: Millions of pounds in additional loans issues and projected; significant savings on IT resources and credit bureau costs; faster sales cycle; faster deployment of pricing changes from ten days to one.