Need help with a product?
FICO offers all licensed clients use of a secured, self-service Web portal for Product Support, FICO Online Support. FICO Online Support allows users to self help on their issues 24 hours a day, 7 days a week.
Financial Services
Insurance
Public Sector
Pharma and Life Sciences
Education
Retail
Learn how BMW sped up its customer communications
"Using FICO Customer Communication Services, we get a secure, highly flexible, robust solution with a low cost of entry, and we can leverage the expertise of a valued partner, which allows our in-house maintenance support to focus on other key internal priorities and platforms."
- Wayne Orchowski, CEO BMW
Authoring Tools
Resources
FICO Analytic Cloud: Your portal for operationalizing analytics and decisioning.
Customer data is more widely available than ever, but leveraging data to drive smarter decisions requires new thinking and a new kind of agility. Cloud-based decision management – the seamless marriage of data-driven insights and codified decision logic with applications that reach your customers where and when they want – is the key to operationalizing analytics to automate and optimize customer engagements. The FICO Analytic Cloud is where this journey begins…
Learn about FICO Products and Solutions whenever is convenient for you.
A highly interactive, hands-on experience in our classes, and a focus on practical knowledge and skills transfer.
Careers At FICO
Are you ready to fulfill your potential? FICO offers big career opportunities in Big Data Analytics from California to New York, London to Bangalore and Beijing.
FICO® Card Alert Service
Prevent losses with early detection of fraudulent activity
Overview
FICO
®

Card Alert Service

Pinpoint ATM and debit card transaction fraud early to spot fraud at its inception, before significant losses occur. Identify and isolate the at-risk cards that are likely to incur future fraud losses.

With high-profile data breaches making headline news, financial organizations are on the defensive. FICO® Card Alert Service protects customers from fraudulent transactions and reduces financial organizations' exposure to significant financial losses.

This FICO solution combines industry-leading predictive analytic software and investigative techniques to spot fraud in its earliest stages. It uniquely stops criminals through early fraud detection and identifies at-risk cards that may not yet have been used for fraudulent transactions. FICO's Block & Reissue reports then empower card issuers to take back control.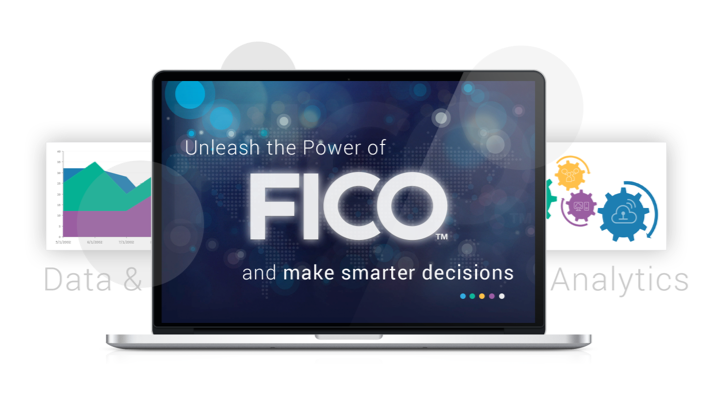 Core Benefits
Saves millions in potential losses
Comprehensive fraud protection
Realize significant ROI
Saves millions in potential losses
FICO Card Alert Service is used by leading card issuers to protect more than 60% of all US debit cards. It identifies counterfeited cards and fraudulent use before the majority of losses occur.
Comprehensive fraud protection
With same-day suspect identification and report, FICO Card Alert Service delivers comprehensive fraud protection for both ATM/debit networks and groups of issuers.
Realize significant ROI
For every dollar invested in FICO Card Alert Service, financial organizations receive up to eight times' return on investment –– and even more.
Solution Architecture
FICO® Card Alert Service
FICO Card Alert Service uniquely combines early fraud detection with identification of common points-of-purchase (CPP) and predictive analytics. The Card Alert Service can simultaneously analyze transaction records across thousands of participating financial institutions. Then, using broad-based analysis, FICO quickly identifies initial fraudulent usage of counterfeit cards and linked CPPs. Through analysis and statistical profiling, the Card Alert Service determines the parameters that will later be used to identify and isolate the at-risk cards; these card numbers are presented to the issuers via the Block & Reissue report. FICO also offers fraud management services for deposits, focused solely on single card deposit activity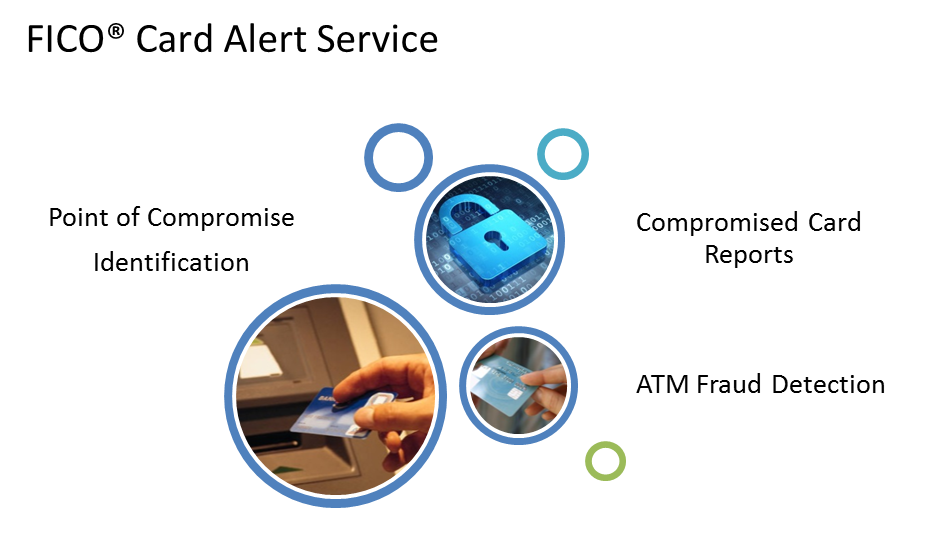 Key Features
Analyzes daily transaction activity to detect potential compromise at common-points-of-purchase (CPP) and pinpoint potential fraud
Provides optional links with law enforcement to expedite investigations and broaden cases beyond a single issuer
Combines analytic software and services to provide dynamic analysis, counsel and onsite training
Incorporates transaction data across ATM/debit networks and multiple card issuers to identify fraud
Analyzes data from multiple financial institutions to identify the highest probability of skimming fraud
Want to take your business to new heights?
Request more information. Enter your information and we will respond directly to you.
Managing Card Compromises from the Issuer's Perspective
Citi
The Card Alert Service team works with you to validate fraudulent transactions before researching cardholder histories to identify CPPs at an ATM or point-of-sale location where widespread skimming or other fraud is likely to have occurred.