Need help with a product?
FICO offers all licensed clients use of a secured, self-service Web portal for Product Support, FICO Online Support. FICO Online Support allows users to self help on their issues 24 hours a day, 7 days a week.
Financial Services
Insurance
Public Sector
Pharma and Life Sciences
Education
Retail
Learn how BMW sped up its customer communications
"Using FICO Customer Communication Services, we get a secure, highly flexible, robust solution with a low cost of entry, and we can leverage the expertise of a valued partner, which allows our in-house maintenance support to focus on other key internal priorities and platforms."
- Wayne Orchowski, CEO BMW
Authoring Tools
Resources
FICO Analytic Cloud: Your portal for operationalizing analytics and decisioning.
Customer data is more widely available than ever, but leveraging data to drive smarter decisions requires new thinking and a new kind of agility. Cloud-based decision management – the seamless marriage of data-driven insights and codified decision logic with applications that reach your customers where and when they want – is the key to operationalizing analytics to automate and optimize customer engagements. The FICO Analytic Cloud is where this journey begins…
Learn about FICO Products and Solutions whenever is convenient for you.
A highly interactive, hands-on experience in our classes, and a focus on practical knowledge and skills transfer.
Careers At FICO
Are you ready to fulfill your potential? FICO offers big career opportunities in Big Data Analytics from California to New York, London to Bangalore and Beijing.
FICO® Customer Communication Services
Transform Customer Engagement
Overview
As consumer service expectations rise and consumers expand their use of different communication channels, organizations of all types (banks, utilities, auto manufacturers, telecommunications firms and insurers) are seeking ways to connect effectively at scale. FICO® Customer Communication Services deliver intelligent, scalable, two-way, automated voice, text, e-mail and mobile app notifications, with a human touch. FICO Customer Communication Services works alongside existing systems and processes to help organizations reduce fraud, collect more debt, improve customer service, and drive service renewals and product upsell.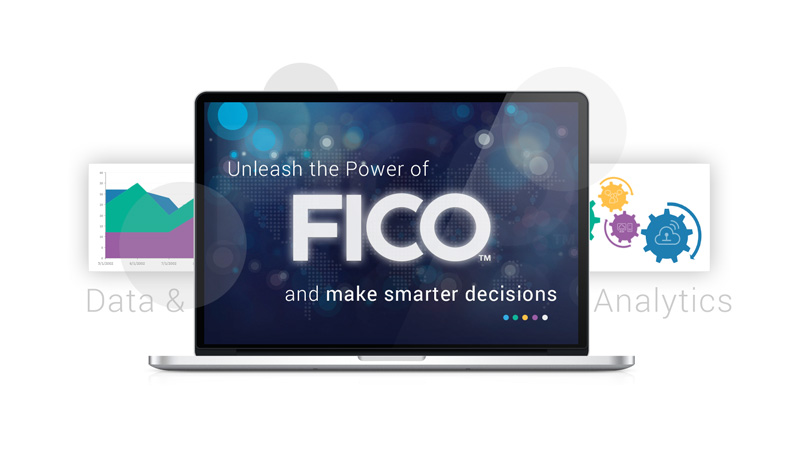 Core Benefits
Cloud Deployment on AWS
Leverage the Right Channel
Personal Communication at Scale
Cloud Deployment on AWS
In addition to more traditional deployments in FICO Hosted Datacentres, Customer Communication Services can be rapidly and cost-effectively deployed in the Cloud on AWS infrastructure. This option allows for flexible expansions, faster time-to-value, much lower TCO and rapid deployment of new analytic capabilities all the while meeting all regulatory and security demands
Leverage the Right Channel
Sophisticated engagement strategies enable organizations to connect with customers over the right channel—mobile, voice, SMS, or email—at the right time to drive for results.
Personal Communication at Scale
Pre-determined segmentation treatment strategies automate case management, giving live agents more time to spend on the most important customers and the most challenging situations.
Solution
FICO® Customer Communication Services
FICO® Customer Communication Services connects all types of organizations more effectively with consumers. Banks can stop more fraud. Healthcare providers can improve care at home. Insurers keep customers updated on claims processing. Utilities and telcos better manage service appointments notifications. All organizations can collect more debt. The possibilities for intelligent, automated communications are as open as the imagination of our clients.
Want to take your business to new heights?
Request more information. Enter your information and we will respond directly to you.
BMW Speeds Customer Communications
BMW
BMW helps more than 1 million BMW customers select and maintain financing options, protect their vehicles and make the transition to a new car. In order to properly represent their brand, BMW sought to develop a more tailored telephone contact with customers while driving retention and enriching the customer experience.
Read more about how BMW chose FICO® Customer Communication Services to offer personalized leasing and financing options to BMW customers.