Need help with a product?
FICO offers all licensed clients use of a secured, self-service Web portal for Product Support, FICO Online Support. FICO Online Support allows users to self help on their issues 24 hours a day, 7 days a week.
Financial Services
Insurance
Public Sector
Pharma and Life Sciences
Education
Retail
Learn how BMW sped up its customer communications
"Using FICO Customer Communication Services, we get a secure, highly flexible, robust solution with a low cost of entry, and we can leverage the expertise of a valued partner, which allows our in-house maintenance support to focus on other key internal priorities and platforms."
- Wayne Orchowski, CEO BMW
FICO Analytic Cloud, democratizing analytics through the cloud.
Customer data is more widely available than ever, but leveraging data to drive smarter decisions requires new thinking and a new kind of agility. As companies develop strategies for both cloud computing and for using Big Data to improve customer relationships, analytically-empowered solutions, cloud-based applications and a flexible cloud-based Decision Management development platform become essential.
Learn about FICO Products and Solutions whenever is convenient for you.
A highly interactive, hands-on experience in our classes, and a focus on practical knowledge and skills transfer.
Careers At FICO
Are you ready to fulfill your potential? FICO offers big career opportunities in Big Data Analytics from California to New York, London to Bangalore and Beijing.
FICO® Decision Optimizer
Balance your conflicting objectives, and your goals and constraints
Overview
FICO
®

Decision Optimizer powered by Xpress

FICO® Decision Optimizer software is part of FICO Optimization Solutions, which comprise our leading prescriptive analytic software and services. FICO Decision Optimizer enables business analysts to develop, assess and improve the decisions that drive customer interactions and business results.

Its support for advanced decision impact modeling, simulation and optimization techniques allows you to discover better decision strategies that balance trade-offs between cost, risk and reward, while also factoring in economic and market conditions.

Visit the FICO Optimization Community to learn more about what you can do with Decision Optimizer, download software trials, get support and talk to the experts!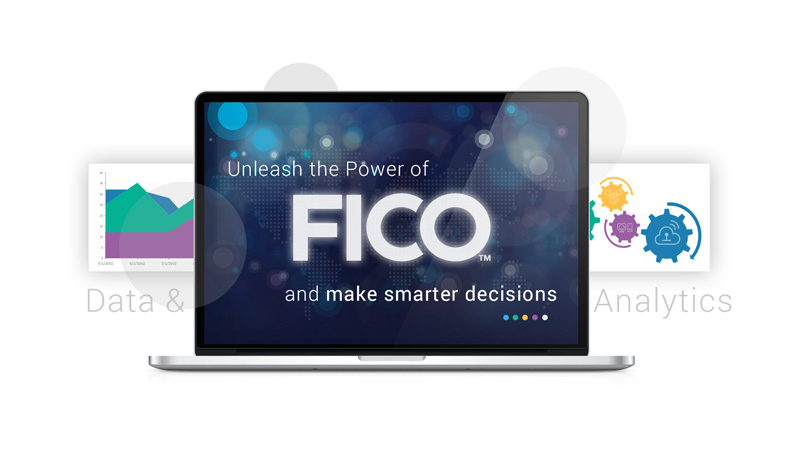 Core Benefits
Identify best actions
Manage uncertainty with Robust Optimization
Ensure regulatory compliance
Identify best actions
Decision optimization uses analytic models and historical data to help you find the best ways to use existing business resources to maximize profits, minimize costs, and make better business decisions throughout the organization.
Manage uncertainty with Robust Optimization
FICO® Decision Optimizer is the only tool in the industry that performs Robust Optimization—the ability to build ranges of uncertainty into decision models and optimize strategies to account for them. In today's uncertain economic environment and intensely competitive markets, Robust Optimization provides significant competitive advantage.
Ensure regulatory compliance
FICO® Decision Optimizer plays an important role in meeting regulatory compliance standards by providing methodologies for building powerful, yet interpretable optimization models.
Key Features
Decision Optimizer models incorporate multiple scorecards as well as potential actions and customer reactions, multiple business objectives and resource constraints.
Assigns weights to different objectives in order to balance the trade-off between conflicting goals.
Helps meet regulatory compliance standards by provides methodologies to understand and interpret optimization models.
Builds ranges of uncertainty into decision models and optimizes strategies to account for them.
Provides a flexible environment for defining complex economic measures to be included in strategy determination.
Want to take your business to new heights?
Request more information. Enter your information and we will respond directly to you.