Need help with a product?
FICO offers all licensed clients use of a secured, self-service Web portal for Product Support, FICO Online Support. FICO Online Support allows users to self help on their issues 24 hours a day, 7 days a week.
Financial Services
Insurance
Public Sector
Pharma and Life Sciences
Education
Retail
Learn how BMW sped up its customer communications
"Using FICO Customer Communication Services, we get a secure, highly flexible, robust solution with a low cost of entry, and we can leverage the expertise of a valued partner, which allows our in-house maintenance support to focus on other key internal priorities and platforms."
- Wayne Orchowski, CEO BMW
FICO Analytic Cloud, democratizing analytics through the cloud.
Customer data is more widely available than ever, but leveraging data to drive smarter decisions requires new thinking and a new kind of agility. As companies develop strategies for both cloud computing and for using Big Data to improve customer relationships, analytically-empowered solutions, cloud-based applications and a flexible cloud-based Decision Management development platform become essential.
Learn about FICO Products and Solutions whenever is convenient for you.
A highly interactive, hands-on experience in our classes, and a focus on practical knowledge and skills transfer.
Careers At FICO
Are you ready to fulfill your potential? FICO offers big career opportunities in Big Data Analytics from California to New York, London to Bangalore and Beijing.
FICO® Enterprise Security Score
Predictive analytics for security risk management
Overview
Assessing the cybersecurity risk of business partners and vendors, in addition to your own network, is an integral part of any comprehensive risk management program. Executive leaders, corporate boards, and breach insurance underwriters need a trusted benchmark to help them gauge cybersecurity risk and communicate performance results in a clear and concise manner. FICO tools and scoring analytics accurately assess the cybersecurity risk of your own organization as well as any organization you want to work with.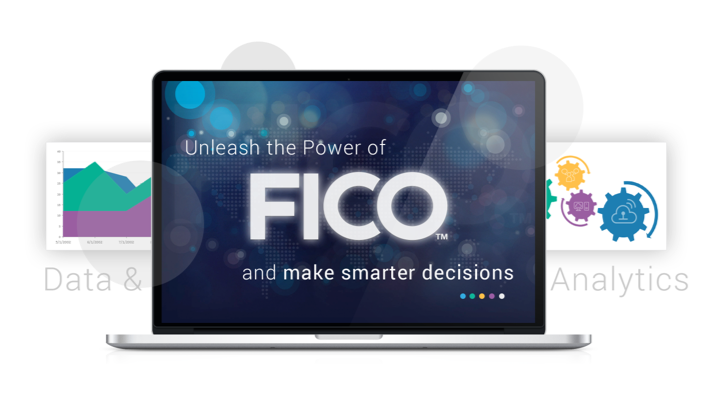 Core Benefits
Predictive
Stable
Trusted
Predictive
Based on FICO's expertise in cyber threat detection and risk scoring analytics
An independent measure of an organization's security risk exposure
Forecasts the likelihood of a future, material data breach
Stable
Reflects long-term security posture, not a snapshot in time
Empirical results based on proven analytical techniques
Identifies and prioritizes likely attack vectors
Trusted
A concise, intuitive metric from a trusted source
Communicates security risk to the highest levels of your organization
Supports security risk management throughout the supply chain
Solution Architecture
FICO Enterprise Security Score
The FICO Enterprise Security Score is available as part of two separate solutions, each supporting the needs of Chief Information Security Officers and Operational Risk executives.
FICO® Enterprise Security Score Portrait
Designed to help CISO's demonstrate and improve the security posture of their respective organizations. Delivers the actionable information needed to quickly understand risk exposure and proactively strengthen defenses.
Helps CISO's demonstrate security performance over time
Delivers detailed threat info across all evaluated network assets
Provides drill-down to primary threat vectors
Delivers actionable information to proactively strengthen your defenses
Supports investment decisions and resource allocation
FICO® Enterprise Security Score Profile
Focused on the needs of operational risk executives responsible for active partner management as well as the needs or cyber insurance underwriters. Allows users to monitor the Enterprise Security Score of third parties without exposing specific details behind the results.
Help CROs and CPOs tackle active vendor management
Vet the risk of potential partners
Monitor the risk of your entire partner portfolio
Benchmark across categories or segments of partners
Support breach insurance underwriting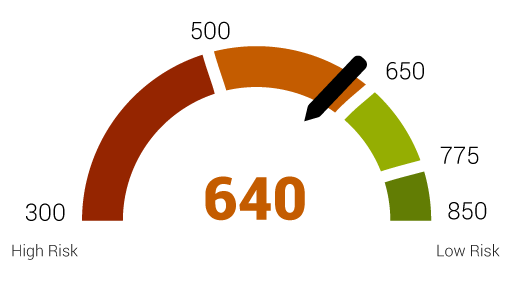 Key Features
Measure enterprise exposure to future cyber attacks
Understand the most likely attack vectors
Analyze subsections of your network
Receive proactive notification of changes in your vendors' risk profile Scores, which quantify the likelihood of a significant security breach
Multi-dimensional threat profile metrics
Ability to adjust network assets to ensure an accurate enterprise view
Detailed threat info to inform remedial activity
Ability to organize and track risks across a portfolio of relationships
Out-of-the-box integration with altering and ticketing systems
Want to take your business to new heights?
Request more information. Enter your information and we will respond directly to you.