Need help with a product?
FICO offers all licensed clients use of a secured, self-service Web portal for Product Support, FICO Online Support. FICO Online Support allows users to self help on their issues 24 hours a day, 7 days a week.
Financial Services
Insurance
Public Sector
Pharma and Life Sciences
Education
Retail
Learn how BMW sped up its customer communications
"Using FICO Customer Communication Services, we get a secure, highly flexible, robust solution with a low cost of entry, and we can leverage the expertise of a valued partner, which allows our in-house maintenance support to focus on other key internal priorities and platforms."
- Wayne Orchowski, CEO BMW
Authoring Tools
Resources
FICO Analytic Cloud: Your portal for operationalizing analytics and decisioning.
Customer data is more widely available than ever, but leveraging data to drive smarter decisions requires new thinking and a new kind of agility. Cloud-based decision management – the seamless marriage of data-driven insights and codified decision logic with applications that reach your customers where and when they want – is the key to operationalizing analytics to automate and optimize customer engagements. The FICO Analytic Cloud is where this journey begins…
Learn about FICO Products and Solutions whenever is convenient for you.
A highly interactive, hands-on experience in our classes, and a focus on practical knowledge and skills transfer.
Careers At FICO
Are you ready to fulfill your potential? FICO offers big career opportunities in Big Data Analytics from California to New York, London to Bangalore and Beijing.
FICO® Falcon Platform
Reduce fraud losses and optimize the customer experience
Overview
FICO
®

Falcon Platform

The FICO® Falcon® Platform is the industry's leading fraud management solution. It leverages FICO's proven leadership in predictive analytics and artificial intelligence to deliver real-time, end-to-end fraud, security and compliance management. With the platform, institutions can cost-effectively reduce fraud losses, protect brand reputation, gain efficiencies and improve the customer experience across multiple products, channels and lifecycle stages.

The Falcon® Platform features an open, extensible architecture, delivered either on-premises or in the cloud, helping institutions to maximize the value of their fraud prevention investments.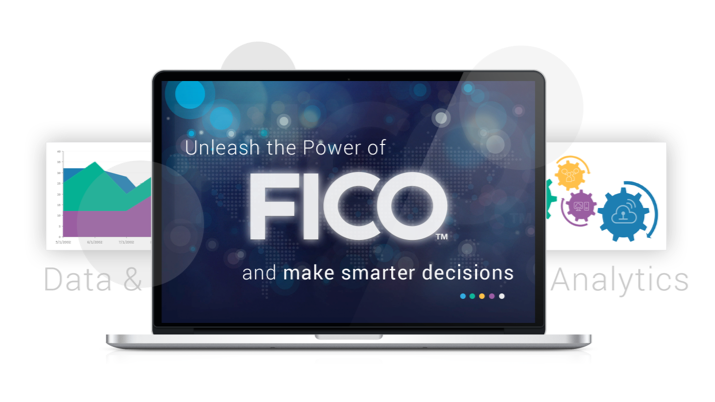 Core Benefits
Reduce fraud losses by up to 50%
Mitigate reputational risk
Optimize the customer experience
Reduce fraud losses by up to 50%
FICO's advanced predictive and adaptive analytics can deliver 50% reduction in fraud losses.
Mitigate reputational risk
By reducing the risk of fraudulent activity occurring, financial organizations also establish strong defenses to guard their reputation and brand.
Optimize the customer experience
By detecting more fraud with lower false positives, good customers are minimally impacted. Institutions can communicate fraud protection activity in real-time via a preferred channel.
Solution Architecture
FICO® Falcon Platform
The FICO® Falcon® Platform provides event processing, monitoring, rules management and case management services for monetary and non-monetary transactions. These include payments such as payment card authorizations, posting, ACH, wire, person to person, deposit, online payments and bill pay, and mobile banking activity. The Falcon® Platform features an open, extensible architecture, delivered either on-premises or in the cloud, helping institutions maximize the value of their fraud prevention investment.
The Falcon® Platform's core capabilities can be used in conjunction with one or more Platform Modules for payment products such as Credit, E-Payments, Online Banking, Debit, Mobile Payments, Pre-Paid and more. It also monitors data across the channels and products to provide customer-level decisioning.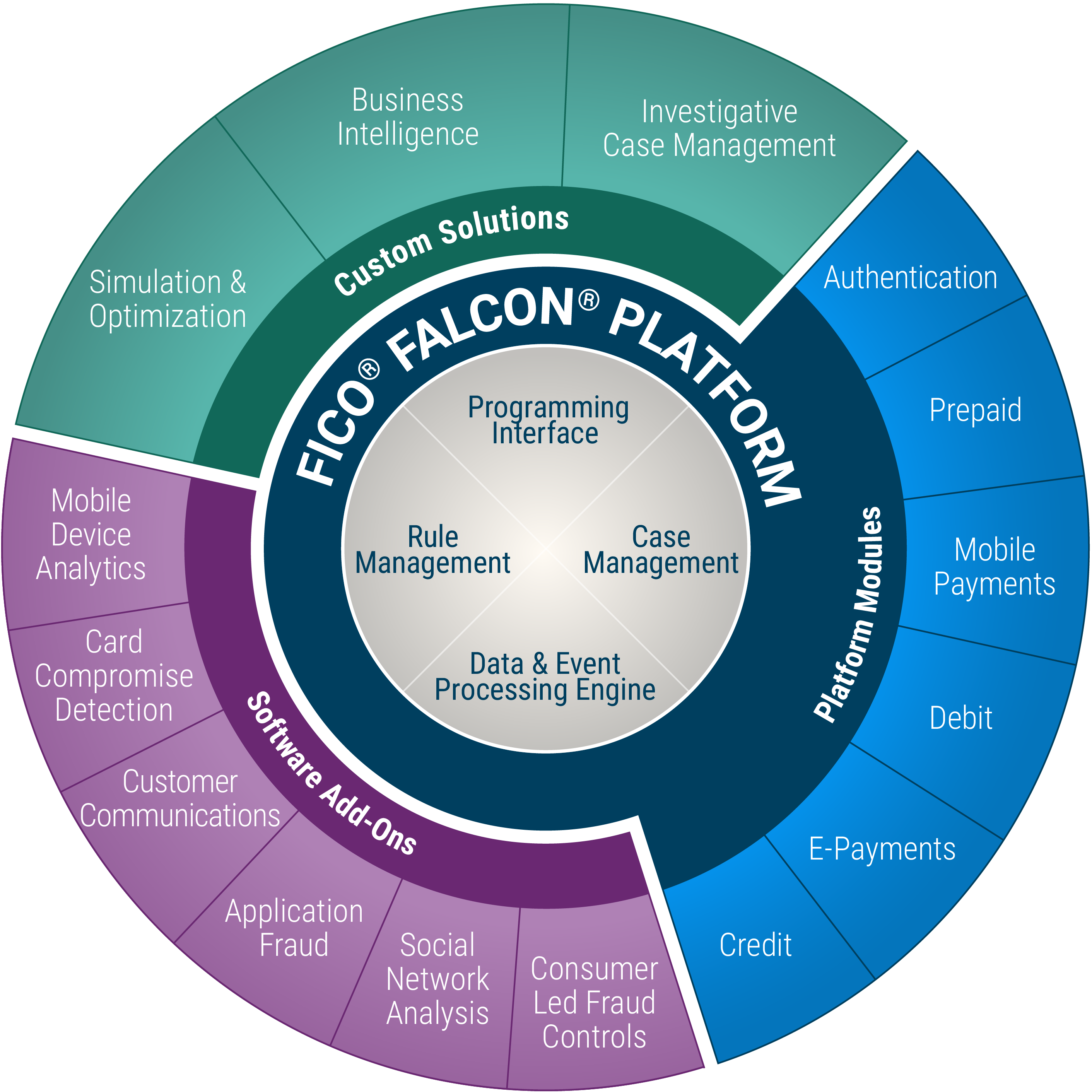 Customers
It's not just who we work with, it's how well we work together.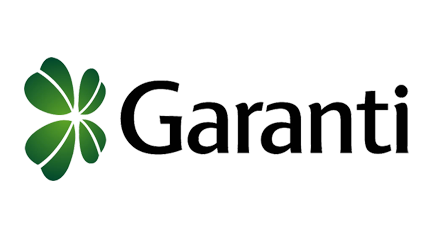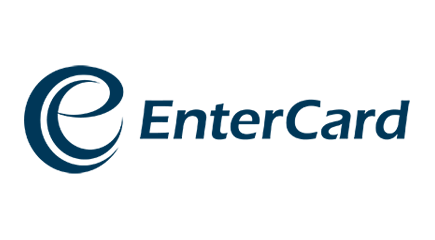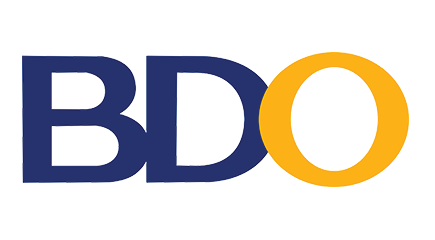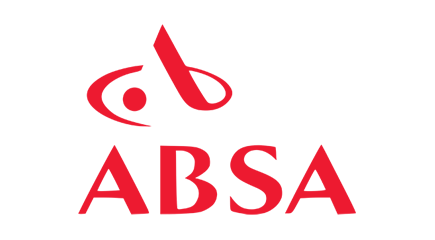 Key Features
Self-learning, adaptive models improve sensitivity to emergent fraud patterns. These advanced analytics don't rely on historical data, and adapt in production as new fraud patterns surface.
Collaborative Profiles examine big data to extract behavior patterns across millions of transactions, to continuously update "collaborative profiles" for individual customers.
Behavior Sorted Lists use sophisticated algorithms to further distinguish normal activity from suspicious transactions, reducing false positives.
Consortium Data Models are unique to the Falcon Platform, the FICO data consortium incorporates data from billions of transactions, across thousands of issuers, leveraging powerful knowledge about fraud patterns to improve fraud detection.
FICO® Identity Resolution Engine (IRE) uses Social Network Analysis, bridging organizational and geographical siloes to connect identities and improve risk analysis.
FICO® Application Fraud Manager helps financial organizations to prevent fraud in new account originations, stop first- and third-party fraud and bust fraud rings.
Want to take your business to new heights?
Request more information. Enter your information and we will respond directly to you.