Overview
FICO
®

Identity Resolution Engine

FICO® Identity Resolution Engine (IRE) adds a critical dimension to the fight against fraud by resolving the true identities of perpetrators, and revealing fraud rings. Using enterprise and third-party data, FICO Identity Resolution Engine discovers social network relationships between people, entities and activities and provides actionable fraud analytics.

IRE is put to use in numerous industries across both public and private sectors , to target the detection of organized fraud rings, committing financial crimes through bust-out fraud, fraudulent health claims and more.

Also provided as a software add-on to the Falcon Platform, FICO Identity Resolution Engine significantly reduces fraud by accelerating the discovery of highly sophisticated, and organized, financial criminals.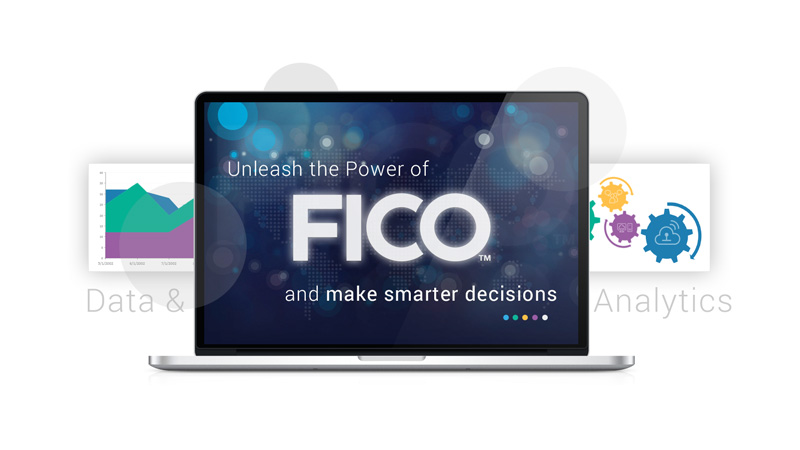 Core Benefits
Uncover up to 50% more fraud
Increase investigator efficiency
Improve collection efforts
Uncover up to 50% more fraud
FICO® Identity Resolution Engine can identify suspicious individuals in application processing, as well as active fraud rings before they "bust out" and do considerable damage. When used in conjunction with FICO predictive analytic solutions, Identity Resolution Engine can uncover and stop up to 50% more fraud than rules-based systems.
Increase investigator efficiency
Through Identity Resolution Engine's visual link analytics tool, investigators can quickly discover and visualize relationships of persons of interest. For example, a FICO client found 33% more claims in a fraud ring just in the first 200 claims reviewed.
Improve collection efforts
Billions of dollars of fraud perpetrated by bust-out fraud rings is misclassified as credit losses; collectors are often chasing money they'll never recover. FICO® Identity Resolution Engine can help collections departments to reduce resource waste, and improve collections and recovery on legitimate debt.
Solution Architecture
FICO® Identity Resolution Engine
FICO® Identity Resolution Engine significantly advances organizations' fraud investigations by first analyzing data across product lines and geographies, matching information across accounts, identifying linkages and networks, and then scoring those links. If a ring connections indicate a risk of organized fraud, FICO Identity Resolution Engine creates an alert using a visualization tool to display the linkage. Financial institutions, insurers and any organization granting credit can realize direct financial benefits (a reduction in fraud losses) and indirect financial benefits (improved workflows, and greater collections efficiencies) from FICO Identity Resolution Engine.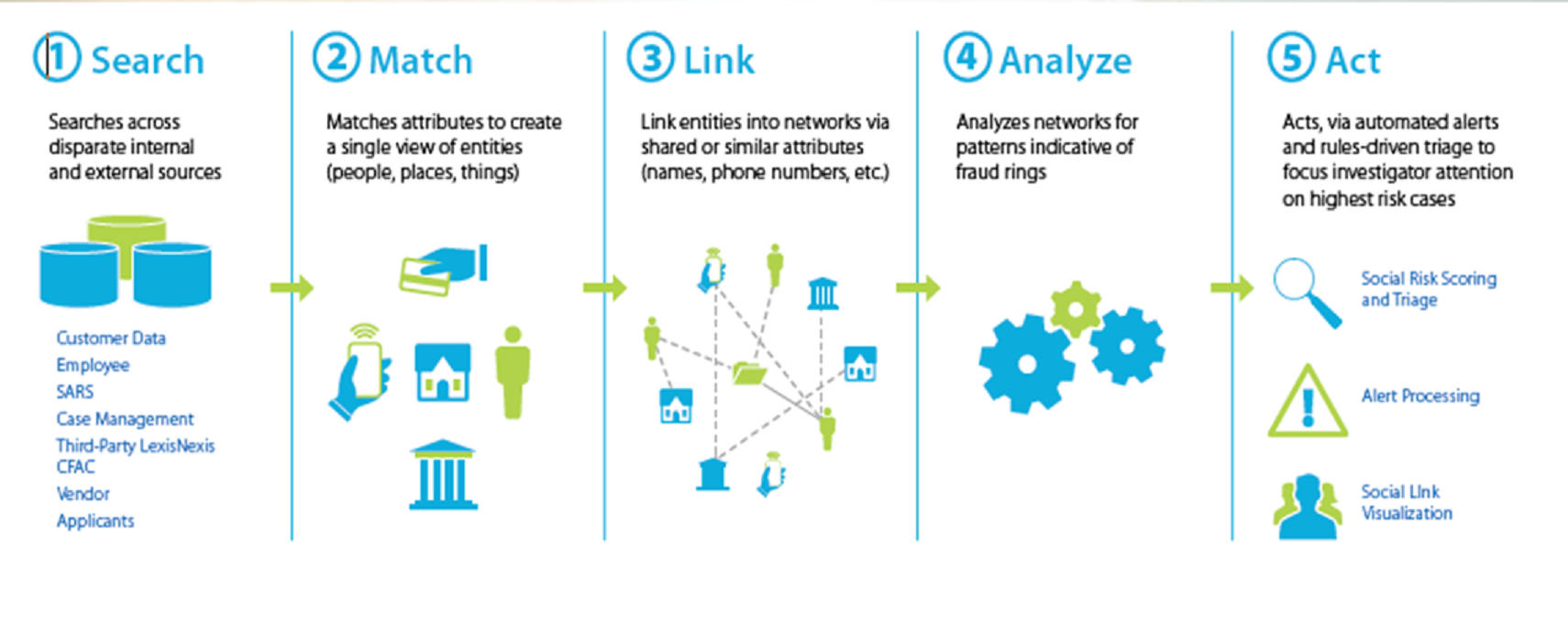 Key Features
Federated data search: Examine multiple data sources, piecing together relevant bits into the bigger picture while complying with privacy regulations and requirements.
Matching & Relationship Intelligence: Using more than 50 analytic algorithms to automatically deliver matching and relationship intelligence with a high degree of precision and throughput.
Alert, Triage and Investigate: Presents relationship results as well as red flag alerts and social link visualization.
Social Network Discovery: Discovers link between disparate entities and finds hidden relationships that are not obvious.
Social Network Analysis: Once entity links and suspicious networks are identified, Identity Resolution Engine analyzes and scores them.
FICO Identity Resolution Engine for Compliance: Helps analysts to search across all of their databases for persons and businesses of interest essential to investigations to ensure compliance in Anti-money laundering (AML), Security and Vendor compliance, and US Patriot Act Section 314(a) compliance.

FICO Identity Resolution Engine for Bust-out Fraud: Effectively detects bust-out fraud by exposing fraud rings' biggest vulnerability: shared identity information.
FICO Identity Resolution Engine for Insurance Claims Fraud: Detect collusive claims fraud for health, property and casualty, and automotive insurers. FICO IRE can connect fraud rings across siloed data by detecting and linking shared identity information, to reveal individual fraudsters and their links to each other.

FICO Identity Resolution Engine for Healthcare Fraud: Proactively identify relationships, links, interactions and hidden patterns of information sharing within potentially fraudulent clusters, including: shared patient, provider and inappropriate relationships; and links between recipients, businesses, assets and relatives and associates.
Want to take your business to new heights?
Request more information. Enter your information and we will respond directly to you.