FICO® Model Central™
Streamline compliance and better understand risk with centralized model governance and analytics
Overview
FICO® Model Central™ dramatically increases visibility into and control over the analytic models that drive better decision outcomes across the enterprise. Centralized model management reduces the cost, time and effort required to create, deploy, monitor and update models. FICO® Model Central™ minimizes compliance risk with streamlined validation reporting, consistent workflow processes, automated approval capture and accurate audit trails. It will provide you with a deeper understanding of critical risk drivers and allow you to make more profitable decisions with consistently stronger, more accurate and more current predictive models.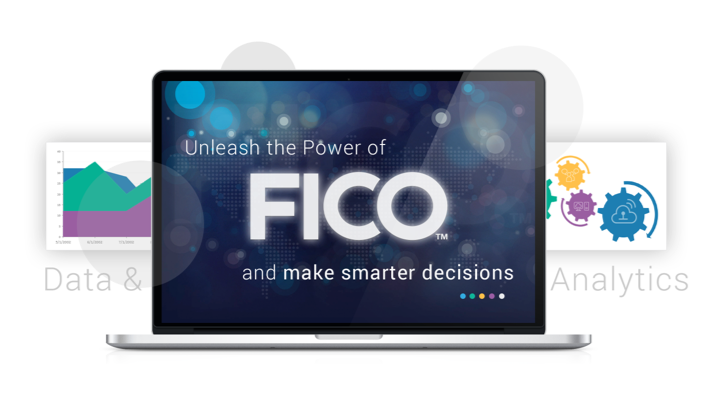 Core Benefits
Minimize compliance risk with comprehensive audit trials
Enhance model performance
Streamline model validation and speed deployment
Minimize compliance risk with comprehensive audit trials
FICO® Model Central™ ensures that approved business processes are followed, capturing key model development documentation and approvals to create a comprehensive audit trail.
Enhance model performance
Faster identification of models requiring attention helps analytic teams focus their efforts on improving models that will have the greatest impact. More effective models generate sharper predictions, supporting better decisions that balance risk and performance.
Streamline model validation and speed deployment
Streamline model validation by 60% through regularly scheduled validations that include detailed reports and automated alerts that identify models requiring closer inspection and that help to demonstrate compliance. Speed model deployment by as much as 80% using a robust deployment manager that synchronizes across multiple environments and provides high performance, scalable score and rules execution.
Solution Architecture
FICO® Model Central™
FICO® Model Central™ eases compliance management and supports profitable business decisions through end-to-end model governance and decision support.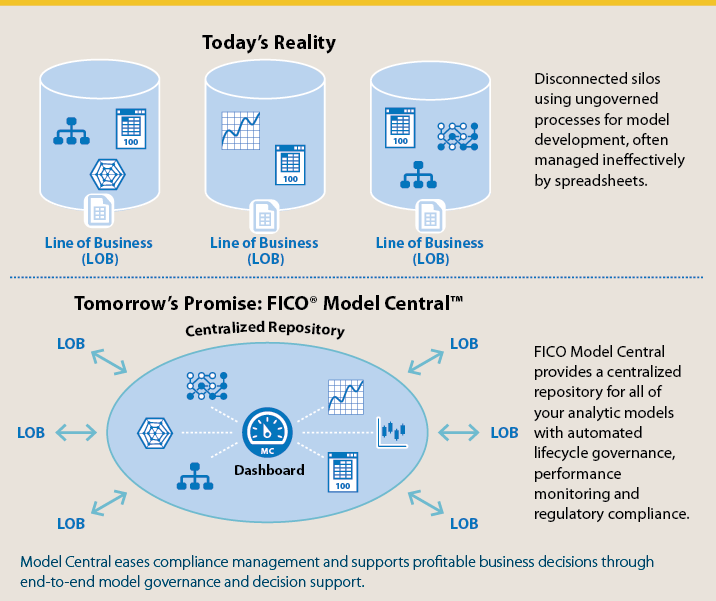 Key Features
Automates compliance tasks so analysts can focus on model improvement.
Provides alerts and visualization to prioritize and speed model updates.
Specify and enforce your organization's business processes.
Deploys models into production faster regardless of vendor (SAS, SPSS, R and others).
Easily embeds models within decision services to improve customer interactions.
Integrates business impact and optimization to best achieve business goals.
Want to take your business to new heights?
Request more information. Enter your information and we will respond directly to you.