Need help with a product?
FICO offers all licensed clients use of a secured, self-service Web portal for Product Support, FICO Online Support. FICO Online Support allows users to self help on their issues 24 hours a day, 7 days a week.
Financial Services
Insurance
Public Sector
Pharma and Life Sciences
Education
Retail
Learn how BMW sped up its customer communications
"Using FICO Customer Communication Services, we get a secure, highly flexible, robust solution with a low cost of entry, and we can leverage the expertise of a valued partner, which allows our in-house maintenance support to focus on other key internal priorities and platforms."
- Wayne Orchowski, CEO BMW
Authoring Tools
Resources
FICO Analytic Cloud: Your portal for operationalizing analytics and decisioning.
Customer data is more widely available than ever, but leveraging data to drive smarter decisions requires new thinking and a new kind of agility. Cloud-based decision management – the seamless marriage of data-driven insights and codified decision logic with applications that reach your customers where and when they want – is the key to operationalizing analytics to automate and optimize customer engagements. The FICO Analytic Cloud is where this journey begins…
Learn about FICO Products and Solutions whenever is convenient for you.
A highly interactive, hands-on experience in our classes, and a focus on practical knowledge and skills transfer.
Careers At FICO
Are you ready to fulfill your potential? FICO offers big career opportunities in Big Data Analytics from California to New York, London to Bangalore and Beijing.
FICO® TONBELLER® Siron® AML
Transaction Monitoring Based on Advanced Analytics
Overview
Proven Anti-Money Laundering solution
Siron® AML is an advanced analytics solution to detect money laundering. It monitors customers, accounts and transactions with pinpoint accuracy for suspicious activity. Comprehensive investigation, visualization and case management functionalities allow to fully analyze alerts and support the decision process from invalidating a suspicion to electronic filing of suspicious activity reports (SAR) to the authorities. This proven end-to-end transaction monitoring solution helps AML officers to easily keep up with new threats and comply with ever-growing regulatory requirements in a cost-effective way.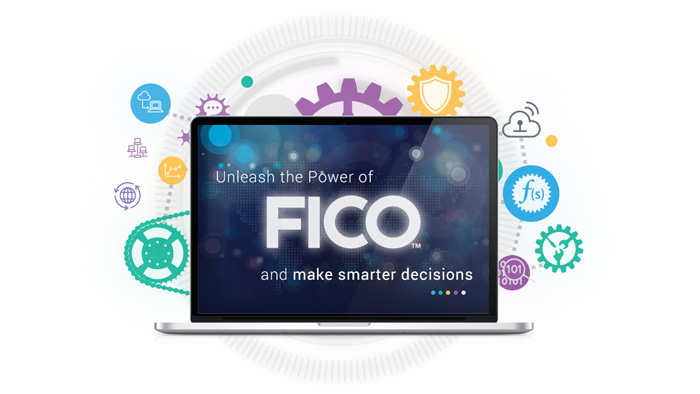 Core Benefits
Quick deployment
Adaptable to regulatory changes
AML powered by machine learning
Quick deployment
Siron® standard research products are preconfigured for local requirements and include AML best practices gleaned from 1200+ customers around the world. This accelerates time-to-value and guarantees short implementation periods.
Adaptable to regulatory changes
Designed as a business solution that can be fully operated and maintained by the anti-money laundering department, allowing the user to configure any detection scenario via UI without any programming or IT-knowledge.
AML powered by machine learning
Reduces false positives while identifying new money laundering instances with the help of advanced analytics powered by data-driven machine learning algorithms and patented artificial intelligence IP.
Solution Architecture
Efficient Anti-Money Laundering compliance
By recording individual and group behavior over time, Siron® AML creates dynamic profiles and statistics based on customer, account and transaction data. The transaction monitoring system immediately detects changes in customer behavior and deviations from peer group behavior. Also, the system continuously classifies customers according to the risks they pose. This dynamic profiling is the basis for the automated application of appropriate customer due diligence according to the risk based approach recommended by international regulations.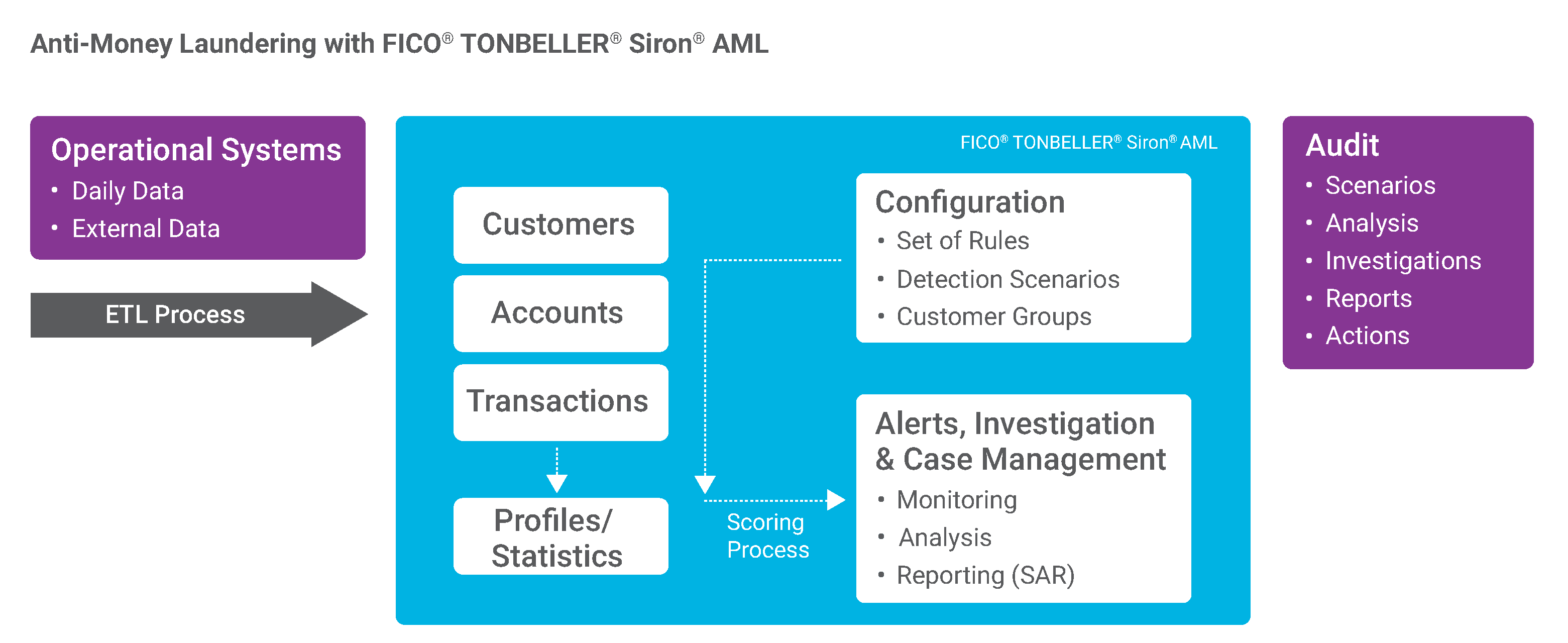 Key Features
Predefined business rules to comply with the minimal statutory anti-money laundering requirements
Graphical rule editor to adjust the risk-based anti-money laundering strategy
Due diligence functionality through custom thresholds for risk categories
Intuitive alert processing and case management
Workflow for suspicious activity reporting (SAR) in country-specific formats
Link analysis to visualize payment flows and money-laundering networks
Collaborative profiling, behavior-sorted lists and self-calibrating outlier detection algorithms to understand customer behavior shifts in real time
Want to take your business to new heights?
Request more information. Enter your information and we will respond directly to you.
Ever wonder how Finanz Informatik protects four hundred and thirty banks from money laundering?
Finanz Informatik
Finanz Informatik, based in Frankfurt, Germany, is an IT service provider for 430 German savings banks. As global regulatory expectations continue to increase, organizations are being exposed to a greater degree of compliance risk than ever before; Finanz Informatik provides IT and Risk solutions to member savings banks across Germany.
Finanz Informatik shares their perspective and success in meeting regulatory scrutiny around Anti-Money Laundering with a risk-based approach.