Need help with a product?
FICO offers all licensed clients use of a secured, self-service Web portal for Product Support, FICO Online Support. FICO Online Support allows users to self help on their issues 24 hours a day, 7 days a week.
Financial Services
Insurance
Public Sector
Pharma and Life Sciences
Education
Retail
Learn how BMW sped up its customer communications
"Using FICO Customer Communication Services, we get a secure, highly flexible, robust solution with a low cost of entry, and we can leverage the expertise of a valued partner, which allows our in-house maintenance support to focus on other key internal priorities and platforms."
- Wayne Orchowski, CEO BMW
Authoring Tools
Resources
FICO Analytic Cloud: Your portal for operationalizing analytics and decisioning.
Customer data is more widely available than ever, but leveraging data to drive smarter decisions requires new thinking and a new kind of agility. Cloud-based decision management – the seamless marriage of data-driven insights and codified decision logic with applications that reach your customers where and when they want – is the key to operationalizing analytics to automate and optimize customer engagements. The FICO Analytic Cloud is where this journey begins…
Learn about FICO Products and Solutions whenever is convenient for you.
A highly interactive, hands-on experience in our classes, and a focus on practical knowledge and skills transfer.
Careers At FICO
Are you ready to fulfill your potential? FICO offers big career opportunities in Big Data Analytics from California to New York, London to Bangalore and Beijing.
FICO® TONBELLER® Siron® KYC for BPDD
Automating Business Partner Due Diligence
Overview
Siron® KYC is an end-to-end solution for managing business partner compliance throughout the whole partner relationship lifecycle. It supports the risk classification process of new and existing partners, including audit-proof documentation. To this end, Siron® KYC uses third-party databases with ready-to-use interfaces to match partner information with sanction and watch lists, and to automatically identify beneficial owners and politically exposed persons (PEPs).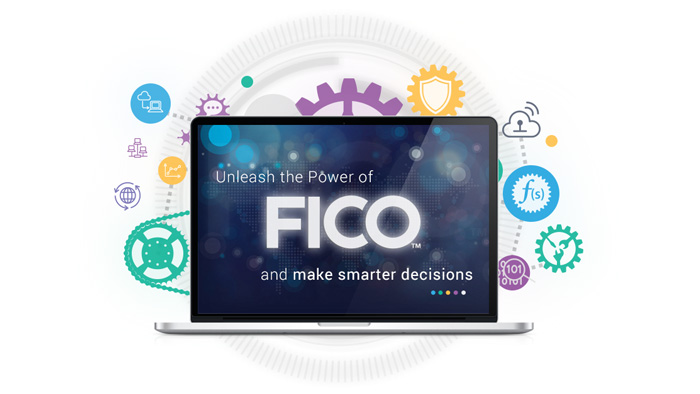 Core Benefits
Faster on-boarding and better data quality
Quickly address changing regulations
Stay compliant and safeguard the enterprise
Faster on-boarding and better data quality
Reduces the time of performing due diligence to on-board partners and improve the integrity of partner data.
Quickly address changing regulations
Build-up business partner questionnaires with user-friendly functionalities and classify partner risk through adaptable rules and configuration capabilities.
Stay compliant and safeguard the enterprise
Ensures to stay fully compliant against the background of tightening legislation and ever-increasing fines.
Solution Architecture
Siron®KYC for BPDD
Siron® KYC supports enterprises through the critical onboarding process of understanding who their business partners are by providing insight and a best practice approach pertaining to the level of risk that a business partner has. Easily adaptable questionnaires are customized with necessary statutory requirements and industry standards to automatically determine the risk rating of potential business partners.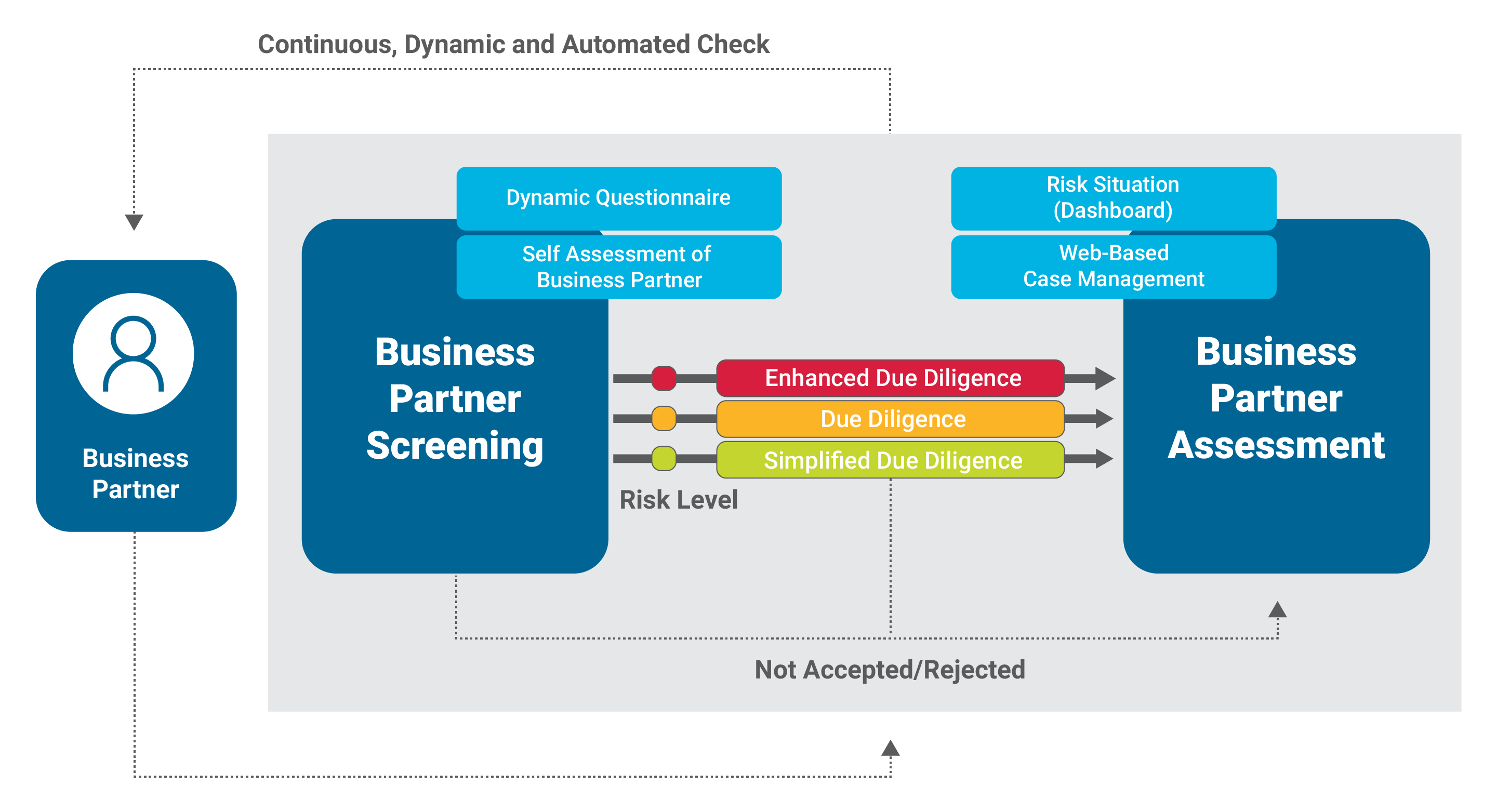 Key Features
Automatic verification of the suppliers' beneficial owners
Continual matching of partner information with sanction lists, PEP databases, bad press, internal blacklists, etc.
Real-time risk classification of business partners
Customizable risk features through business rules
Out-of-the-box questionnaires that cover various legislations (UK Bribery Act, Foreign Corrupt Practices Act, and many more)
Questionnaire designed to model individual checks and approval procedures for business partners
Standardized interface with CRM systems to check existing partners
Want to take your business to new heights?
Request more information. Enter your information and we will respond directly to you.