Need help with a product?
FICO offers all licensed clients use of a secured, self-service Web portal for Product Support, FICO Online Support. FICO Online Support allows users to self help on their issues 24 hours a day, 7 days a week.
Financial Services
Insurance
Public Sector
Pharma and Life Sciences
Education
Retail
Learn how BMW sped up its customer communications
"Using FICO Customer Communication Services, we get a secure, highly flexible, robust solution with a low cost of entry, and we can leverage the expertise of a valued partner, which allows our in-house maintenance support to focus on other key internal priorities and platforms."
- Wayne Orchowski, CEO BMW
Authoring Tools
Resources
FICO Analytic Cloud: Your portal for operationalizing analytics and decisioning.
Customer data is more widely available than ever, but leveraging data to drive smarter decisions requires new thinking and a new kind of agility. Cloud-based decision management – the seamless marriage of data-driven insights and codified decision logic with applications that reach your customers where and when they want – is the key to operationalizing analytics to automate and optimize customer engagements. The FICO Analytic Cloud is where this journey begins…
Learn about FICO Products and Solutions whenever is convenient for you.
A highly interactive, hands-on experience in our classes, and a focus on practical knowledge and skills transfer.
Careers At FICO
Are you ready to fulfill your potential? FICO offers big career opportunities in Big Data Analytics from California to New York, London to Bangalore and Beijing.
FICO® TONBELLER® Siron® RAS
Quick and Easy Business Risk Assessment
Overview
Siron® RAS helps compliance officers to create, continuously monitor and update an institution-specific risk analysis to adopt the mandated risk based approach. It comes with an extensive data base with predefined risk factors and potential prevention measures based on the most-up-to-date industry knowledge. By offering workflow for decentral and interdisciplinary approaches, the product ensures that all risks pertaining to money laundering, terrorism financing and other criminal acts can be identified and assessed to derive and track mitigating strategies in an audit-proof, closed loop system.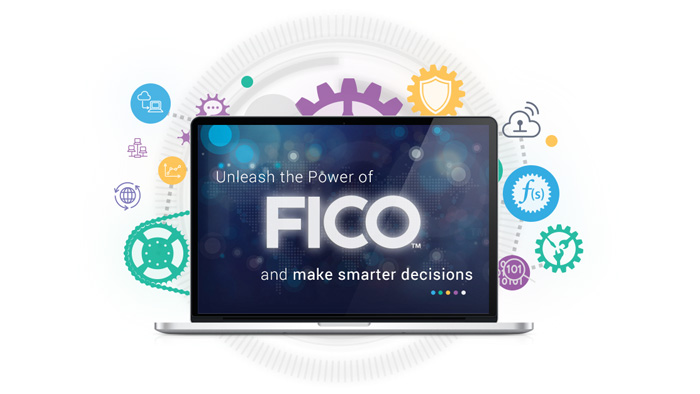 Core Benefits
Risk assessment framework endorsed by regulators and auditors
Industry leading practices
Methodical and advanced risk mitigation
Risk assessment framework endorsed by regulators and auditors
Risk analysis and research constitute a closed, audit-proof system loop ensuring the required traceability of the links between risks, preventive measures and research results.
Industry leading practices
Proven methodology for risk assessment across business units regardless of size, structure or complexity, including a comprehensive database with predefined risks and potential prevention measures based upon the latest industry knowledge.
Methodical and advanced risk mitigation
KPIs from integrated research systems not only continuously enrich the risk analysis but allow for efficient controlling of preventive measures and optimization of business rules and mitigation strategies.
Solution Architecture
Siron® RAS
Siron® RAS allows enterprises of any structure and size to utilize risk modeling. The systematic inventory of the internal organization, customer and product structure helps organizations achieve full risk transparency. The system provides an extensive report of risk factors including mitigation strategy and builds a solid foundation for the compliance and research strategy.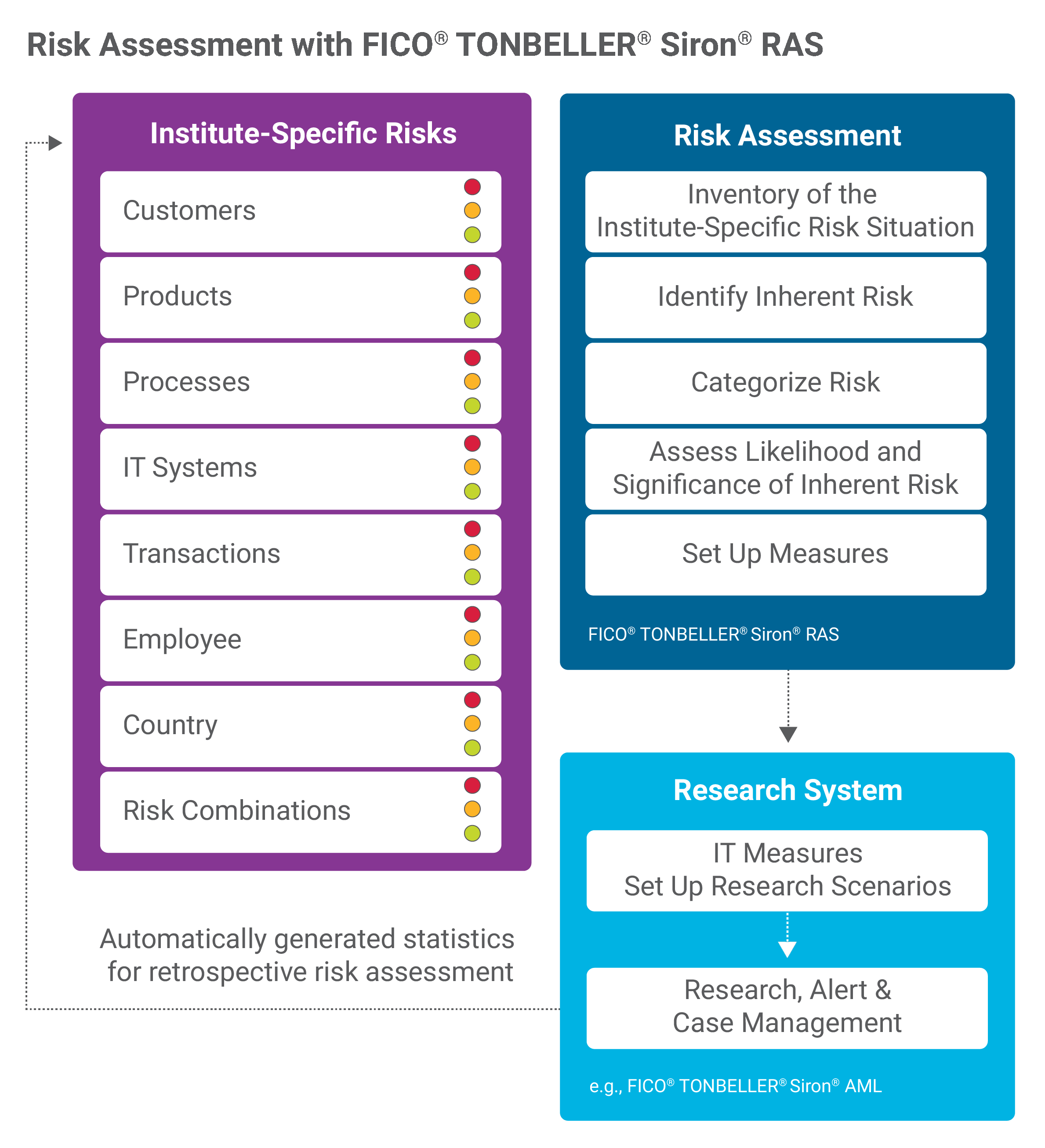 Key Features
System-based specification of the organization and business structure
Workflow for identification, categorization and weighting of enterprises' risks (e.g. customer, product, process, country risks)
Large database with predefined risks
Measures for risk prevention and minimization, including functionality for time and task management
Interface to research systems (e.g. Siron® KYC, Siron® AML, Siron® Embargo) to examine the efficiency of monitoring measures through continual enrichment of risk analysis with up-to-date key figures
Want to take your business to new heights?
Request more information. Enter your information and we will respond directly to you.
A Holistic approach to Financial Crime Prevention with Alpha Bank
Alpha Bank
Money laundering and the financing of international terrorism pose a major threat for banks and insurance companies. While money launderers and terrorists introduce more and more illegal funds into the legal circulation, national and international laws and directives, such as the Third Anti-Money Laundering Directive, USA Patriot Act, Bank Secrecy Act, FATF 40+9 Recommendations, are being developed further to counteract the changing typologies and employed methods.