Need help with a product?
FICO offers all licensed clients use of a secured, self-service Web portal for Product Support, FICO Online Support. FICO Online Support allows users to self help on their issues 24 hours a day, 7 days a week.
Financial Services
Insurance
Public Sector
Pharma and Life Sciences
Education
Retail
Learn how BMW sped up its customer communications
"Using FICO Customer Communication Services, we get a secure, highly flexible, robust solution with a low cost of entry, and we can leverage the expertise of a valued partner, which allows our in-house maintenance support to focus on other key internal priorities and platforms."
- Wayne Orchowski, CEO BMW
Authoring Tools
Resources
FICO Analytic Cloud: Your portal for operationalizing analytics and decisioning.
Customer data is more widely available than ever, but leveraging data to drive smarter decisions requires new thinking and a new kind of agility. Cloud-based decision management – the seamless marriage of data-driven insights and codified decision logic with applications that reach your customers where and when they want – is the key to operationalizing analytics to automate and optimize customer engagements. The FICO Analytic Cloud is where this journey begins…
Learn about FICO Products and Solutions whenever is convenient for you.
A highly interactive, hands-on experience in our classes, and a focus on practical knowledge and skills transfer.
Careers At FICO
Are you ready to fulfill your potential? FICO offers big career opportunities in Big Data Analytics from California to New York, London to Bangalore and Beijing.
FICO® TONBELLER® Siron® RCC
Effectively Managing Risk Across the Enterprise
Overview
The active management of risk across lines of business and locations requires an up-to-date central overview of the most important variables. Through cockpits using sophisticated visualization techniques, Siron® RCC grants enterprises a holistic view on their risk analyses including preventive measures and their present risk status.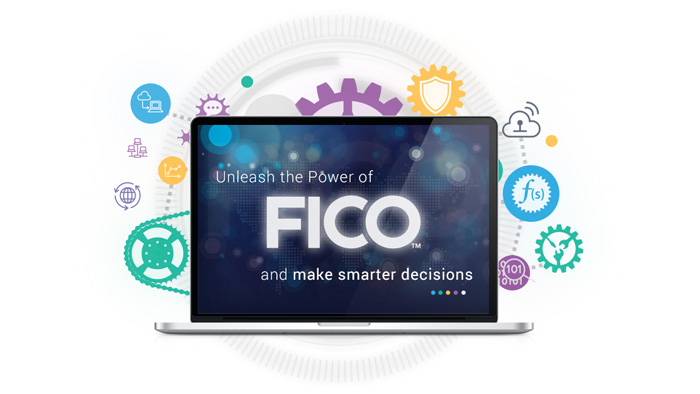 Core Benefits
Easy implementation
Improve the quality and speed of reporting, while improving transparency
Maximize the effectiveness of compliance programs
Easy implementation
Siron® RCC is a plug-and-play solution that can be implemented in minimal time due to the standard interfaces and more than 140 standard KPIs defined in close cooperation with our clients.
Improve the quality and speed of reporting, while improving transparency
The consistent view and measure of compliance and risk across all subsidiaries provides transparency on status, trends and performance, and strengthens the timely decision-making capabilities of the management board, compliance officer and business user.
Maximize the effectiveness of compliance programs
Numerous operational analyses help further optimize financial crime controls and check strategies.
Solution Architecture
Siron® RCC
Representation methods in Siron® RCC stimulate pattern recognition based on the findings of research in visualization and the strengths of human perception. Even complex situations become transparent at a single glance through integration of all relevant information in one cockpit.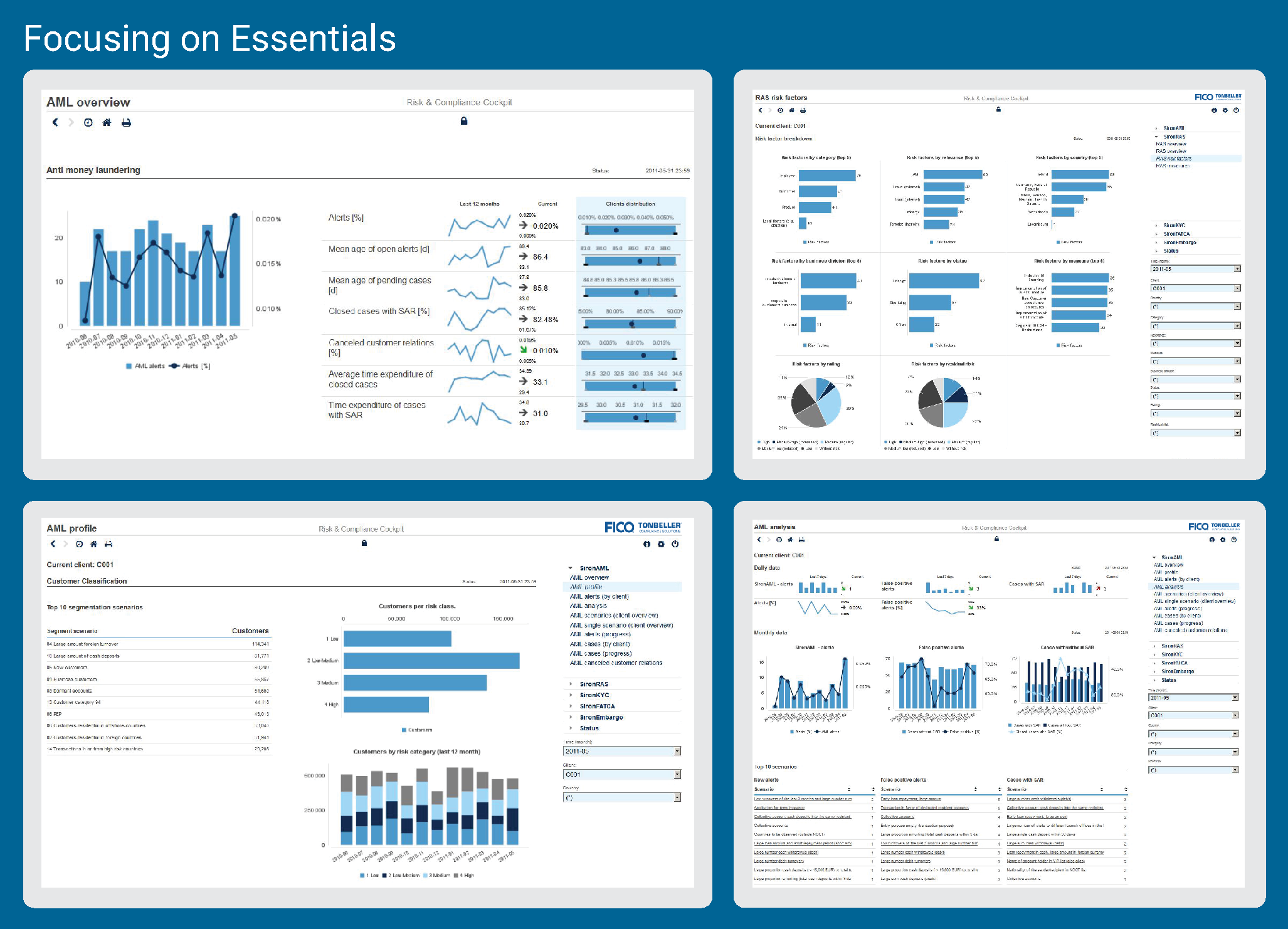 Key Features
Efficient, daily management overview in accordance with the GRC approach
Early detection of shortcomings and risks in the internal control system
Analyses and comparison of trends and risk development
Drill-down (e.g. per country, subsidiary, customer category, risk factor)
Configurable charts
Key performance indicators (KPI) that can be adjusted to the company's risk situation
Want to take your business to new heights?
Request more information. Enter your information and we will respond directly to you.
Ecobank thinks global and acts local with a unique implementation of Siron®
Ecobank
Established in 1985 and with headquarters in Lomé, Togo, the dual objective of Ecobank Transnational Incorporated (ETI) is to build a world-class pan-African bank and to contribute to the economic and financial integration and development of the African continent. In the early 1980s the banking industry in West Africa was dominated by foreign and state-owned banks. There were hardly any commercial banks owned and managed by the African private sector. ETI was founded with the objective of filling this vacuum. With assets of $22.5 billion at the close of financial year 2013, Ecobank is now represented in 40 countries worldwide, including 36 African nations. With nearly 20,000 employees it is the largest employer in the financial sector in Middle Africa.