Need help with a product?
FICO offers all licensed clients use of a secured, self-service Web portal for Product Support, FICO Online Support. FICO Online Support allows users to self help on their issues 24 hours a day, 7 days a week.
Financial Services
Insurance
Public Sector
Pharma and Life Sciences
Education
Retail
Learn how BMW sped up its customer communications
"Using FICO Customer Communication Services, we get a secure, highly flexible, robust solution with a low cost of entry, and we can leverage the expertise of a valued partner, which allows our in-house maintenance support to focus on other key internal priorities and platforms."
- Wayne Orchowski, CEO BMW
Authoring Tools
Resources
FICO Analytic Cloud: Your portal for operationalizing analytics and decisioning.
Customer data is more widely available than ever, but leveraging data to drive smarter decisions requires new thinking and a new kind of agility. Cloud-based decision management – the seamless marriage of data-driven insights and codified decision logic with applications that reach your customers where and when they want – is the key to operationalizing analytics to automate and optimize customer engagements. The FICO Analytic Cloud is where this journey begins…
Learn about FICO Products and Solutions whenever is convenient for you.
A highly interactive, hands-on experience in our classes, and a focus on practical knowledge and skills transfer.
Careers At FICO
Are you ready to fulfill your potential? FICO offers big career opportunities in Big Data Analytics from California to New York, London to Bangalore and Beijing.
FICO® TONBELLER® Siron® TCR
Simplifying complex CRS & FATCA reporting obligations
Overview
Highly flexible CRS & FATCA solution
Siron® TCR is a comprehensive, highly flexible solution that simplifies tax compliance. The identification process classifies customer and account data by CRS/FATCA relevance. The system guarantees that the classification of a natural or legal person is continuously reviewed and that CRS/FATCA related changes are identified. Defined workflows remind customer advisors to complete necessary tasks, which clarify the CRS or FATCA status. Siron® TCR disposes of integrated document tracking in order to monitor deadlines and the validity of the documents. The CRS & FATCA software also ensures secure electronic reporting to tax authorities.
Siron® TCR: CRS Identification & Classification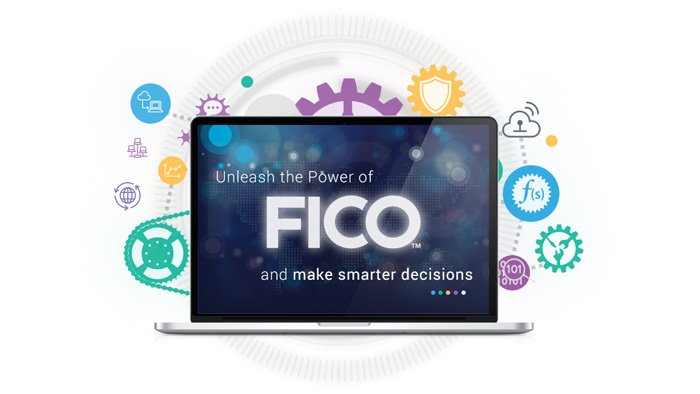 Core Benefits
Improved efficiency
All-in-one
Future-proof technology
Improved efficiency
High automation and built-in workflow significantly reduces operational workload and time-intensive complex CRS & FATCA compliance requirements.
All-in-one
Fulfills identification, classification and reporting obligations – be it FATCA or CRS – with one single solution.
Future-proof technology
Maximum investment security provided due to adjustable, flexible and scalable technology that can handle a large variety of reports and recipients.
Solution Architecture
CRS & FATCA identification, classification and reporting
Siron® TCR has been designed to efficiently manage global tax compliance duties for classification and reporting from a single interface. The CRS & FATCA solution can easily be integrated into any existing system environments and onboarding processes. Siron® TCR offers standardized interfaces to third-party databases for automated integration of beneficial owners for legal entities with the CRS/FATCA checking process.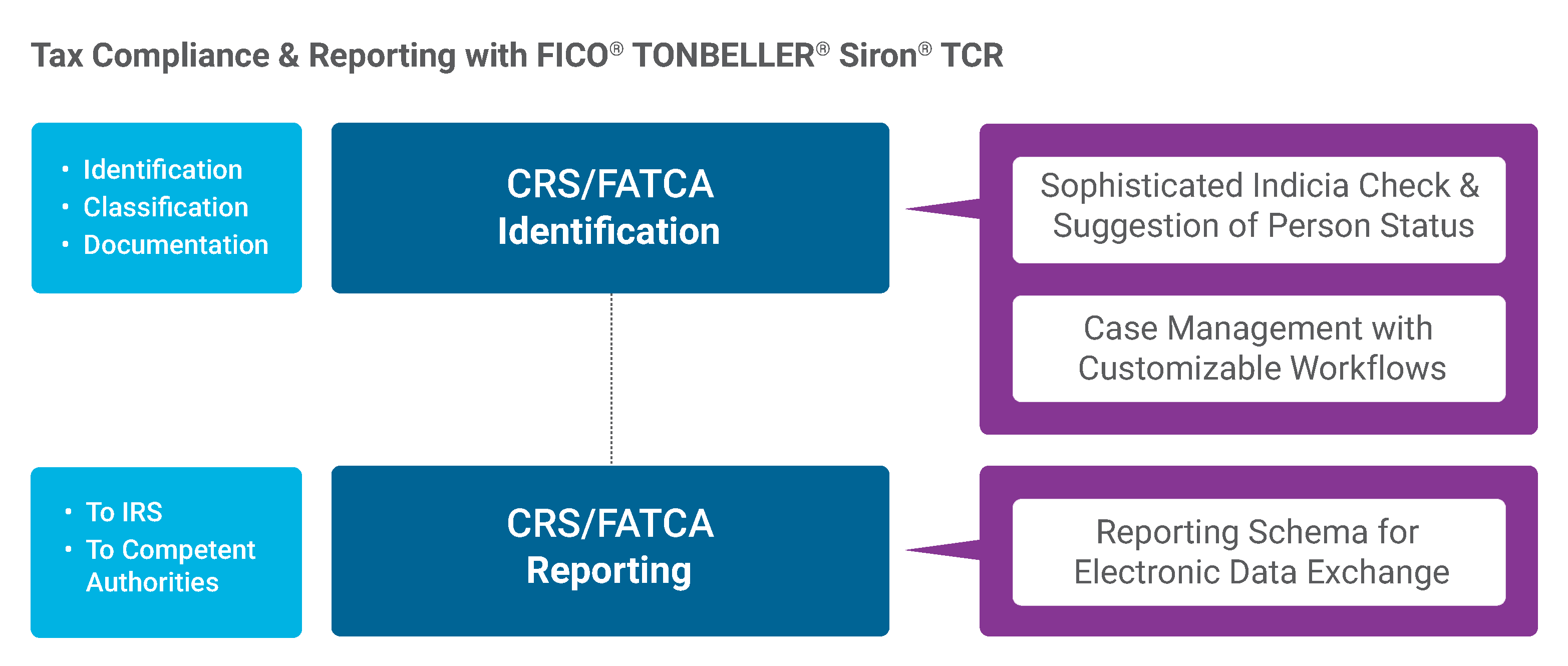 Key Features
Retrieval of relevant customer information from various data sources
Integration with existing customer onboarding processes and systems (e.g. Siron® KYC)
Customer-base check through a standardized, yet flexible, interface
Compliance with the statutory regulations (CRS, FATCA) for classification of new and existing customers
Integration of check rules for CRS/FATCA scenarios and a flexible editor to adjust and extend these rules
Workflows for CRS/FATCA cases
Audit-proof process for logging and document storage
Automatic continuous customer monitoring and reporting of CRS/FATCA related changes
Ability to report to supervisory authorities in addition to customer reporting
Want to take your business to new heights?
Request more information. Enter your information and we will respond directly to you.