Need help with a product?
FICO offers all licensed clients use of a secured, self-service Web portal for Product Support, FICO Online Support. FICO Online Support allows users to self help on their issues 24 hours a day, 7 days a week.
Financial Services
Insurance
Public Sector
Pharma and Life Sciences
Education
Retail
Learn how BMW sped up its customer communications
"Using FICO Customer Communication Services, we get a secure, highly flexible, robust solution with a low cost of entry, and we can leverage the expertise of a valued partner, which allows our in-house maintenance support to focus on other key internal priorities and platforms."
- Wayne Orchowski, CEO BMW
FICO Analytic Cloud, democratizing analytics through the cloud.
Customer data is more widely available than ever, but leveraging data to drive smarter decisions requires new thinking and a new kind of agility. As companies develop strategies for both cloud computing and for using Big Data to improve customer relationships, analytically-empowered solutions, cloud-based applications and a flexible cloud-based Decision Management development platform become essential.
Learn about FICO Products and Solutions whenever is convenient for you.
A highly interactive, hands-on experience in our classes, and a focus on practical knowledge and skills transfer.
Careers At FICO
Are you ready to fulfill your potential? FICO offers big career opportunities in Big Data Analytics from California to New York, London to Bangalore and Beijing.
Home
/ Transportation, Travel, and Hospitality / FICO Solutions for Travel
FICO Solutions for Travel
Optimizing diverse operations to maximize efficiencies and profit for airlines, hotels, and other travel and hospitality businesses.
Overview
By becoming customer-focused, travel companies can achieve greater customer advocacy, retention and loyalty - all of which translates into improved financial results. FICO products and solutions:
Optimize diverse operations to maximize efficiencies and profit for airlines, hotels, and other travel and hospitality businesses.
Help airlines, car rental and hotels keep in touch with customers via automated communications.
Provide advanced software to help travel and hospitality companies make faster, smarter decisions to extend credit to customers and suppliers.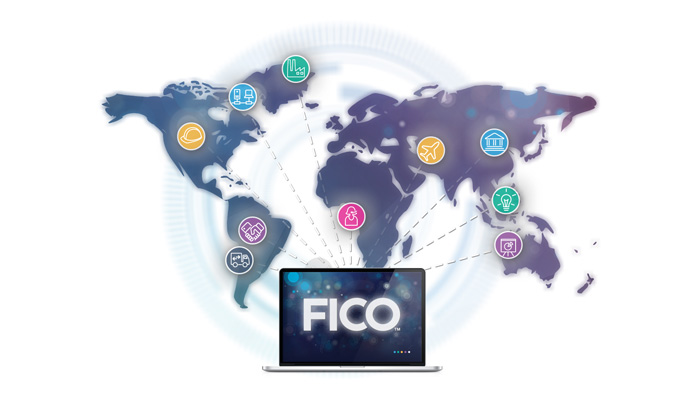 Want to take your business to new heights?
Request more information. Enter your information and we will respond directly to you.
Optimization soars at American Airlines
For the average airline passenger, a successful flight means getting from point A to point B safely and on time. But for the people who work behind the scenes at American Airlines and American Eagle, success also depends on a how long and complex list of other factors - scheduling flights, juggling connections, working around bad weather and assigning crew for nearly 4,000 flights a day. "The difference between selling a couple of seats or not can be the difference between being profitable or losing money on a flight."
Learn how American Airlines partnered with FICO to use the FICO™ Xpress Optimization Suite to increase revenue, reduce costs and improve customer experience.