Automotive finance is a cyclical industry. So, where do we stand in today's non-prime auto finance market? That's the key question the 2019 Non-Prime Automotive Finance Survey sought to answer.
The survey results were released during the 23rd Non-Prime Auto Finance Conference held June 4th-7th in Plano, Texas. The NAF Association and AFSA collaborated with FICO, TransUnion, IHS Markit, and Black Book to generate the report, which serves as a key source of benchmarking for those who participate in or support non-prime automotive financing.
The 2019 report represents 34 financing sources and $20.4 billion in principal balance as of the end of 2018 — an increase for the seventh consecutive year. Data included individuals with a FICO® Auto Score 8 (which has a 250-900 range) of less than 650.
In addition to key financial metrics, the report promotes best practices and collective knowledge of leading industry professionals, ensuring that financing companies can meet their portfolio goals and work effectively with their dealers, liquidity providers, vendors, and other partners to create compelling customer value.
For the second year, FICO administered the survey and provided the analysis and conclusions in the report. Here are the top 7 highlights from this year's survey:
1. Portfolio Growth Accelerated
Non-prime portfolio balances increased an impressive 7.07% YoY in 2018 and stand at $1.143 trillion.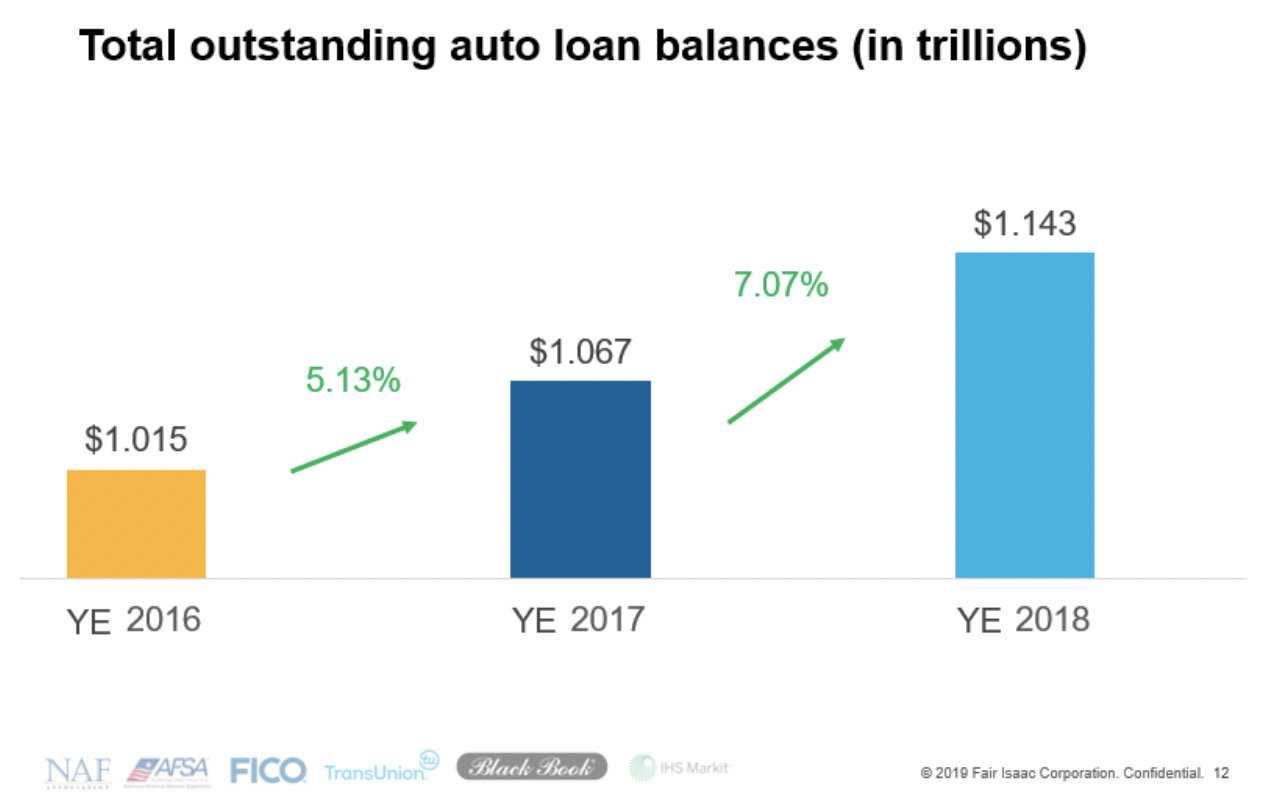 2. Originations Accelerated
The market contraction is over, and the non-prime market is expanding across all finance sources—banks, captives, credit unions, and independents.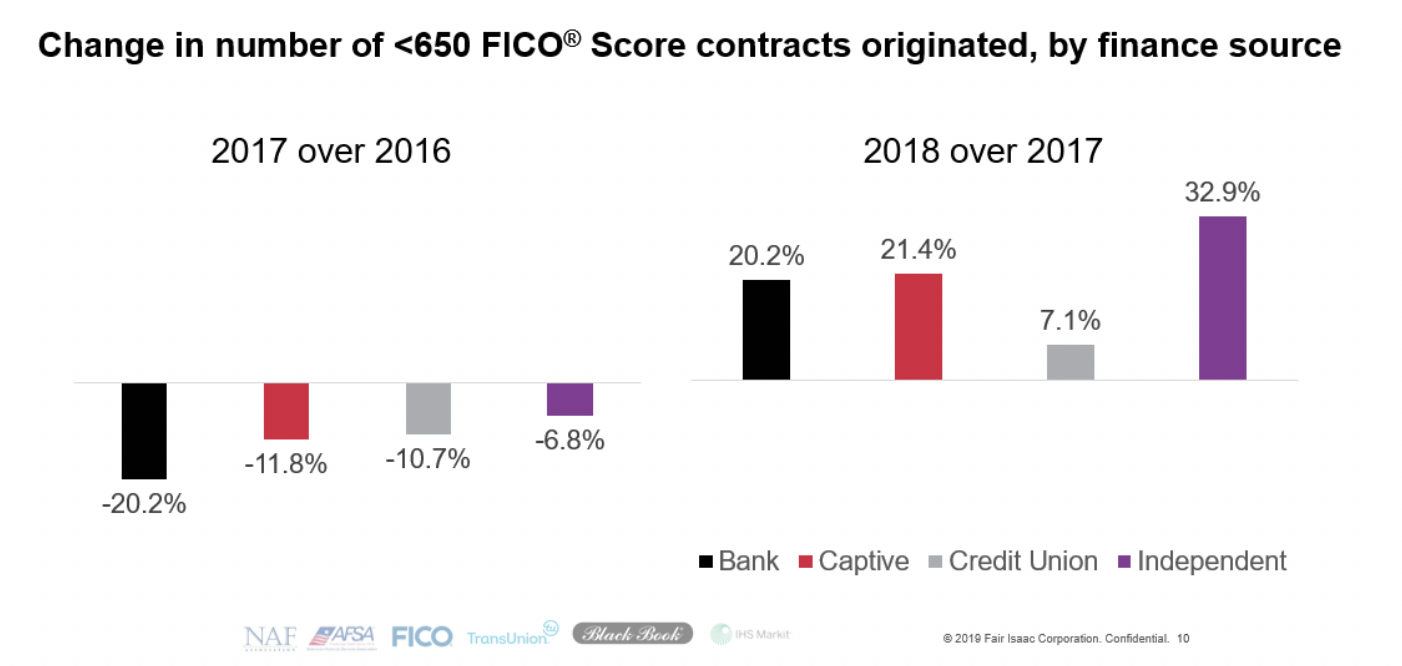 3. Losses Improved
Lenders saw fewer losses in 2018. The average net charge-off rates declined 0.9% YoY, while the loan loss allowance decreased 0.6% YoY in 2018.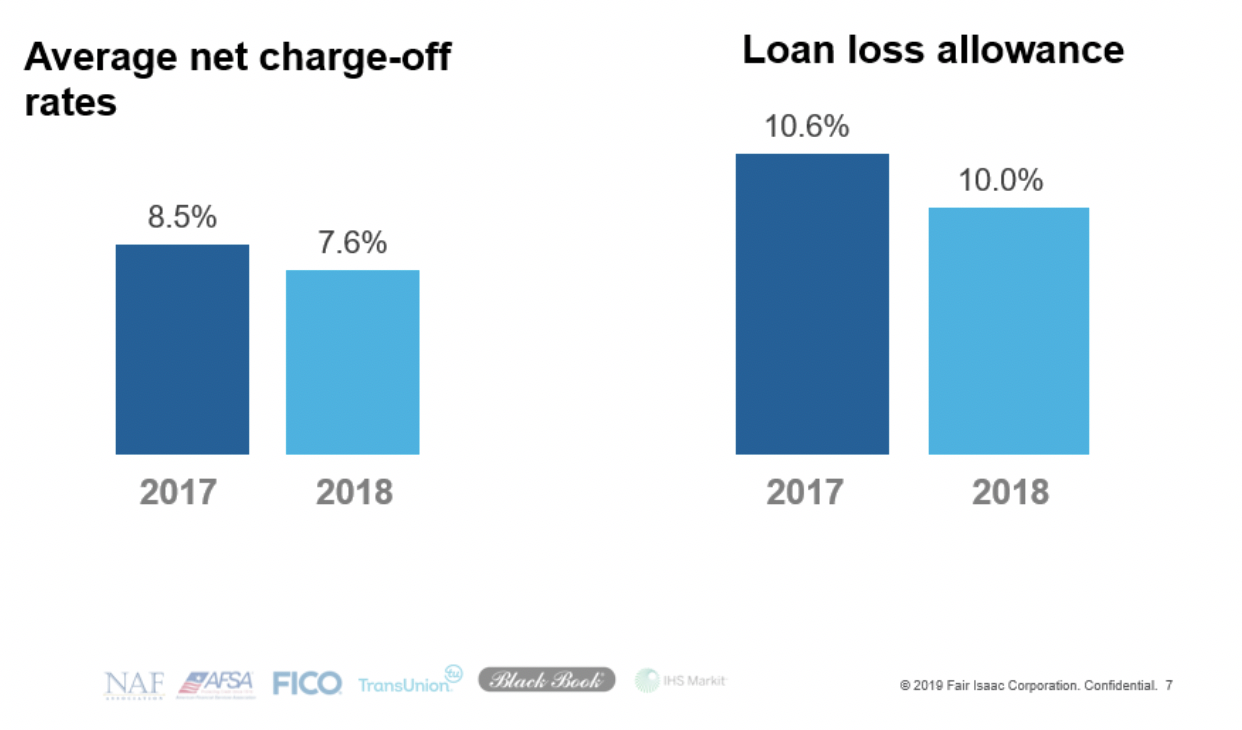 4. Returns Improved
Lenders saw an overall improvement on returns. The return on average assets increased 0.8% YoY, while the return on average equity increased 3.3% YoY in 2018.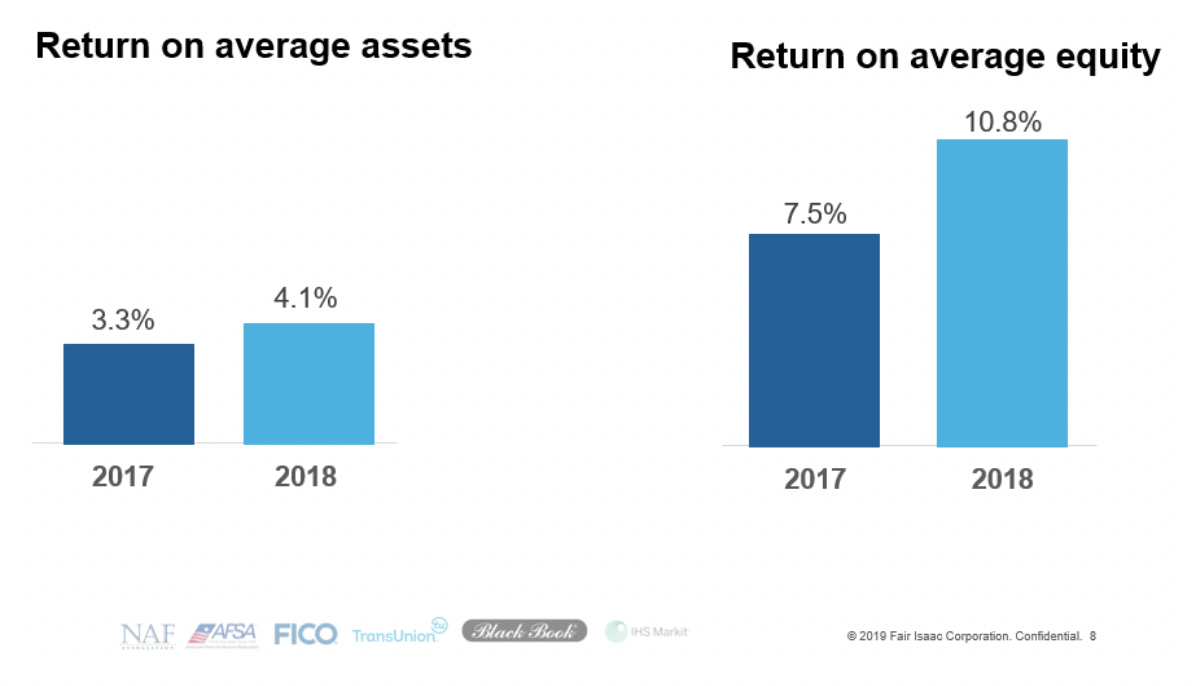 5. FICO® Scores Declined
The average FICO® Score for originations in the non-prime market dropped 13 points YoY. Data included individuals with a FICO® Auto Score 8 (which has a 250-900 range) of less than 650. Mercator Advisory Group found that FICO® Scores are used in over 90% of lending decisions, including auto securitizations.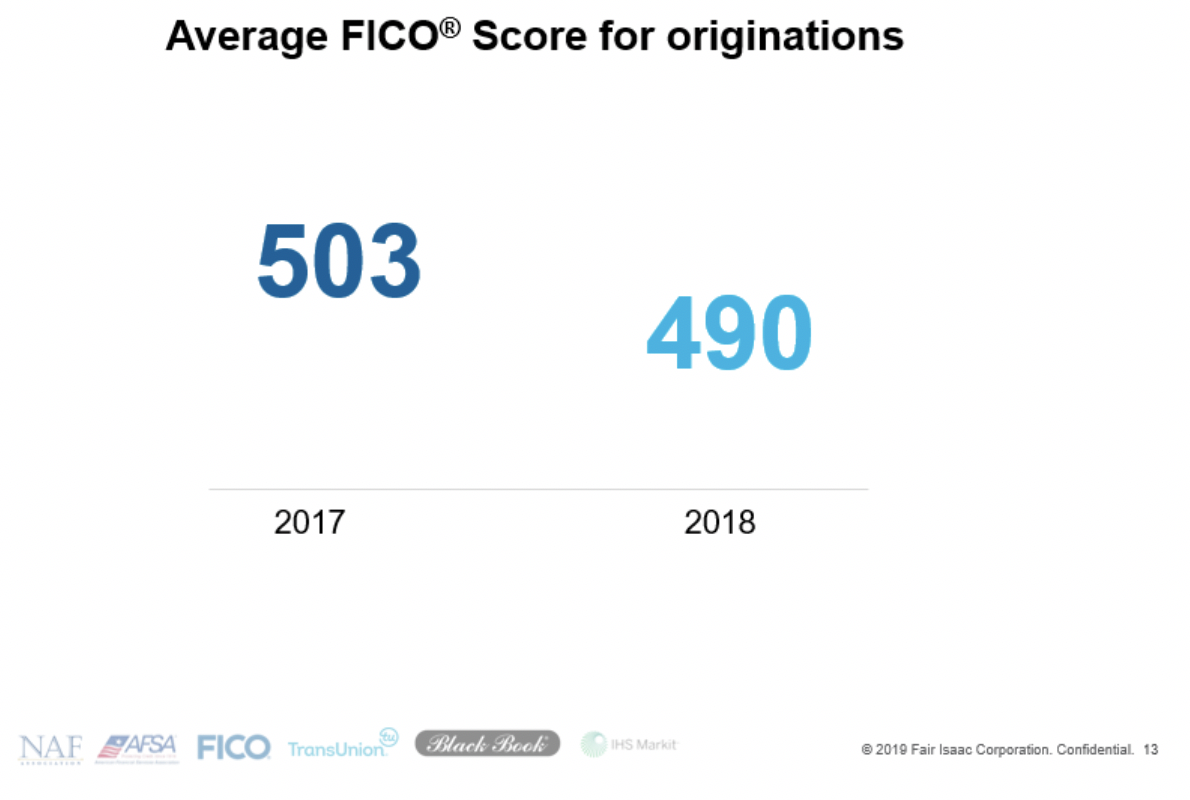 6. Average Contract Terms Lengthened & Payments Increased
Loan terms are getting longer, and loan payments are getting higher. The average contract term increased for both new and used vehicles. Used vehicles saw terms increase by 3 months YoY, while new cars saw terms increase 5 months YoY.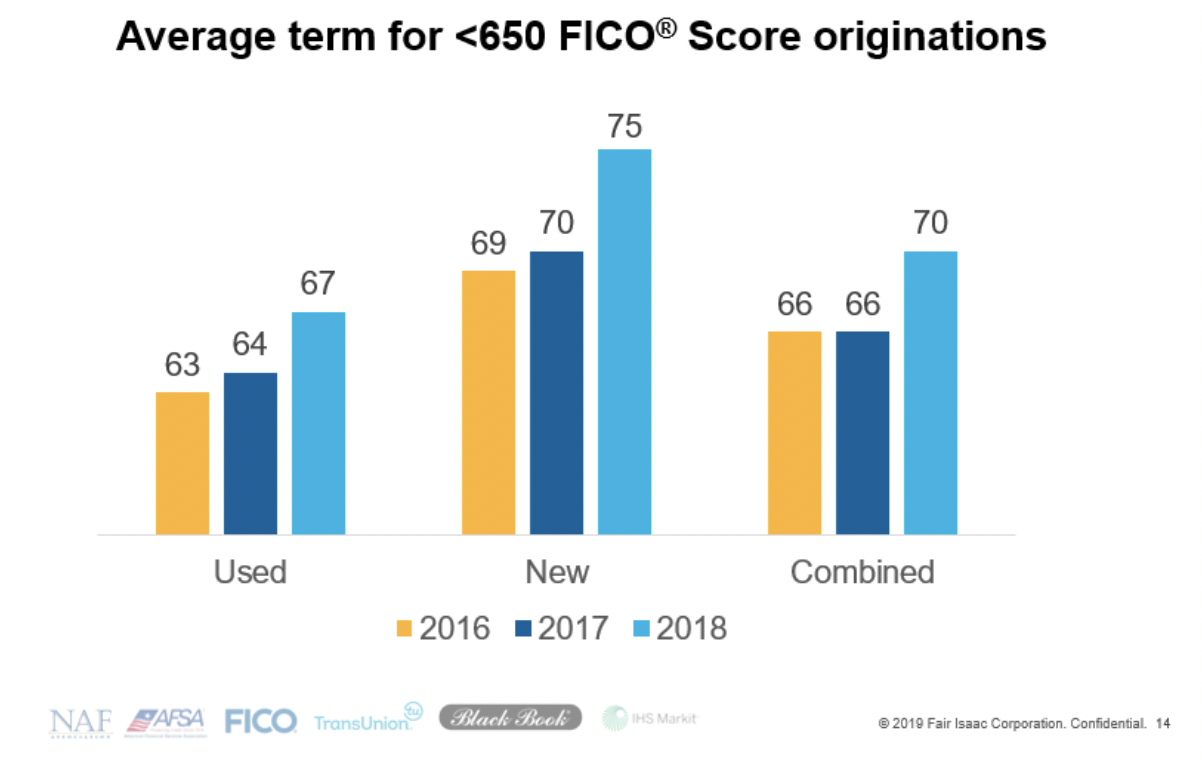 The average auto payment in non-prime also increased for new and used vehicles—with a YoY increase of $21/month for used vehicles and $42/month for new vehicles.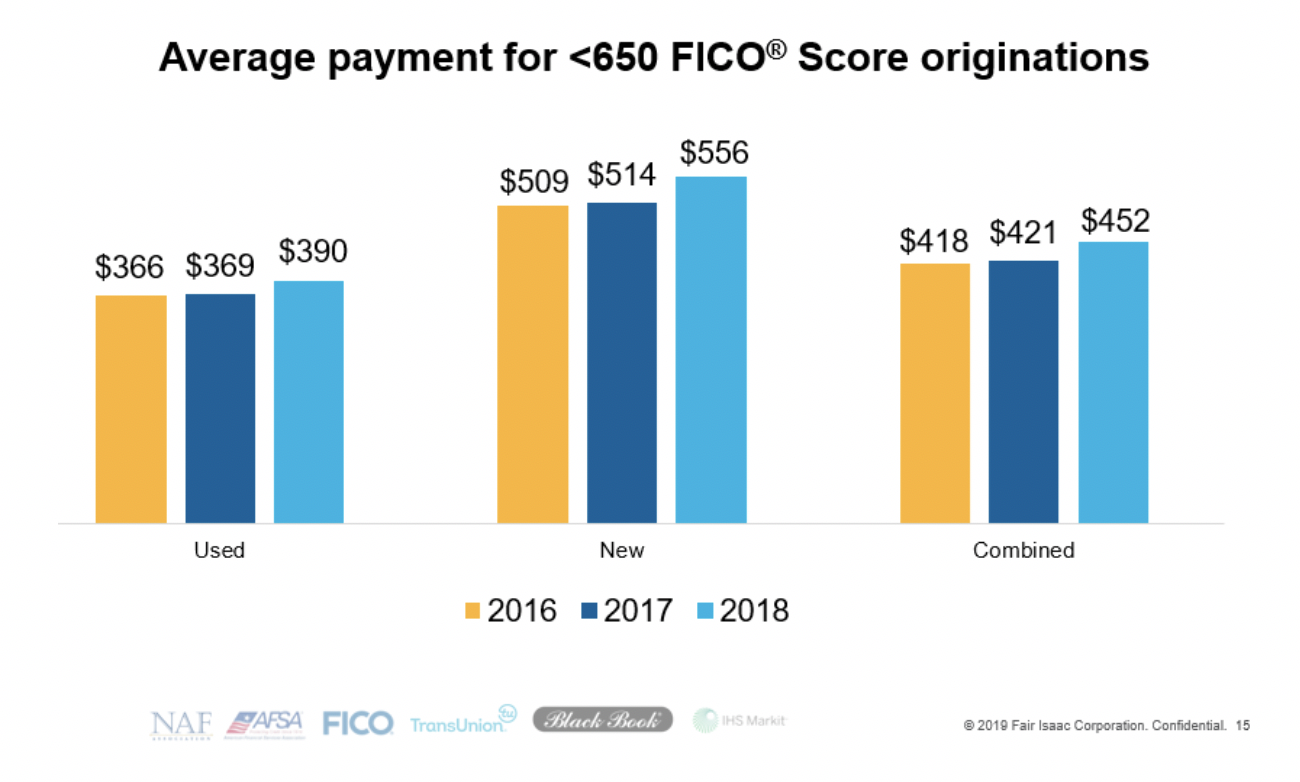 7. Non-Prime Customers ARE Mainstream America
Customers with non-prime credit represent mainstream America, with employment sectors including 3 of the top-10 healthcare companies, 3 of the top-10 government agencies, 5 of the top-10 retailers, and 6 of the top-10 quick serve restaurants.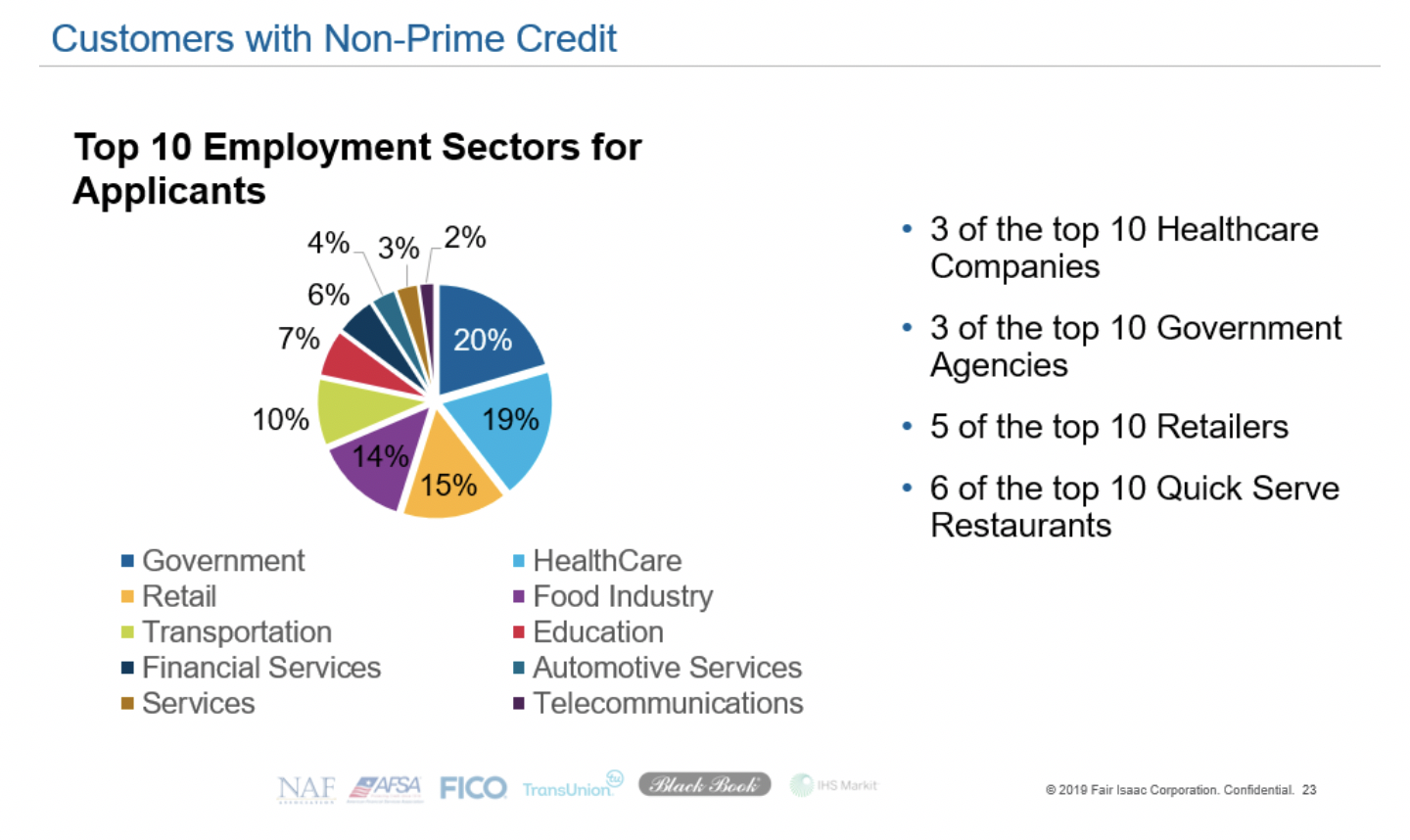 To learn more, order the full survey report at: 
nafassociation.com