2023 FICO Decisions Award Winners - Decisions That Matter
It's with great enthusiasm that I reveal the victors of the 2023 FICO® Decisions Awards!
The entries this year reveal great advances in technology and approach as organizations become more sophisticated in the way they solve their most pressing challenges. In 2023, we have 15 winners across 10 award categories representing companies from every corner of the globe.
As customers pursue greater computational power, flexibility, scalability, cost-effectiveness, and worldwide accessibility, we are observing a growing trend of them adopting cloud-based decisioning on the FICO Platform. 
In fact, this year the winning projects used FICO Platform to do everything from onboarding a customer and digitally delivering a credit card in under 5 minutes to processing 5 billion transactions with a score each day to better understand customer behaviour. We received entries that demonstrated the power of optimization to balance the European energy grid under pressure from the war in Ukraine, to others that show how life-changing and transformational financial inclusion programs can be for ordinary people. 
Many of the entries are still dealing with the profound changes brought about by the pandemic, but there was also a feeling of transition and opportunity as companies rethink the way they have been doing things. There was plenty of creativity and moxy in the approaches, business models and technologies deployed by the class of 2023.
In what is our eleventh year of running the awards, I think the winners have really demostrated the transformative power of analytic technologies and I would like to congratulate them on their achievements.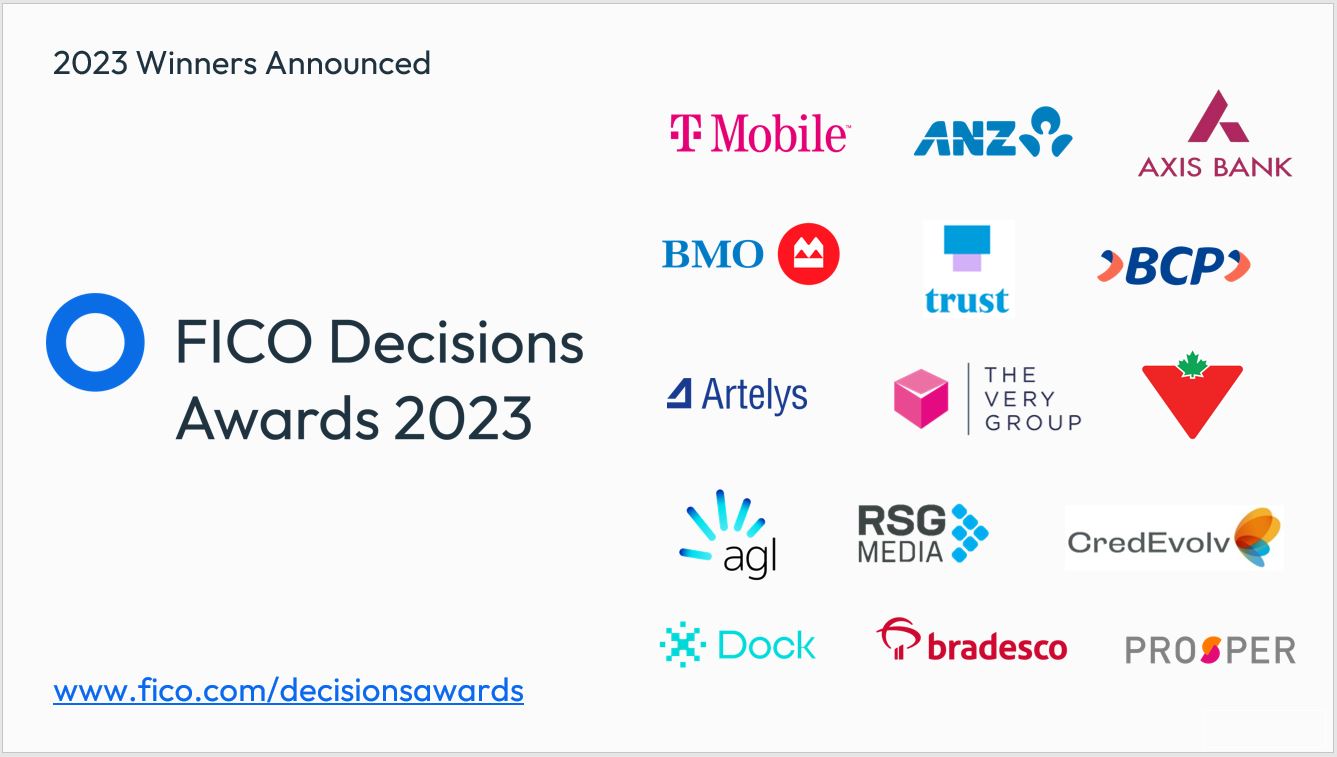 2023 FICO Decisions Award Winners
If you're interested in the award-winning strategies of these companies, keep an eye out as we'll be unveiling the unique tales of our victors in the months ahead. These stories will demonstrate how a well-defined business objective, creative utilization of technology, and a strong partnership can lead to incredible results.
The winners were selected by our panel of eight independent judges with deep industry expertise. Again, we would like to thank the 2023 judges for their help in identifying the best nominations. You can read more about our judges in this blog post.
2023 Judges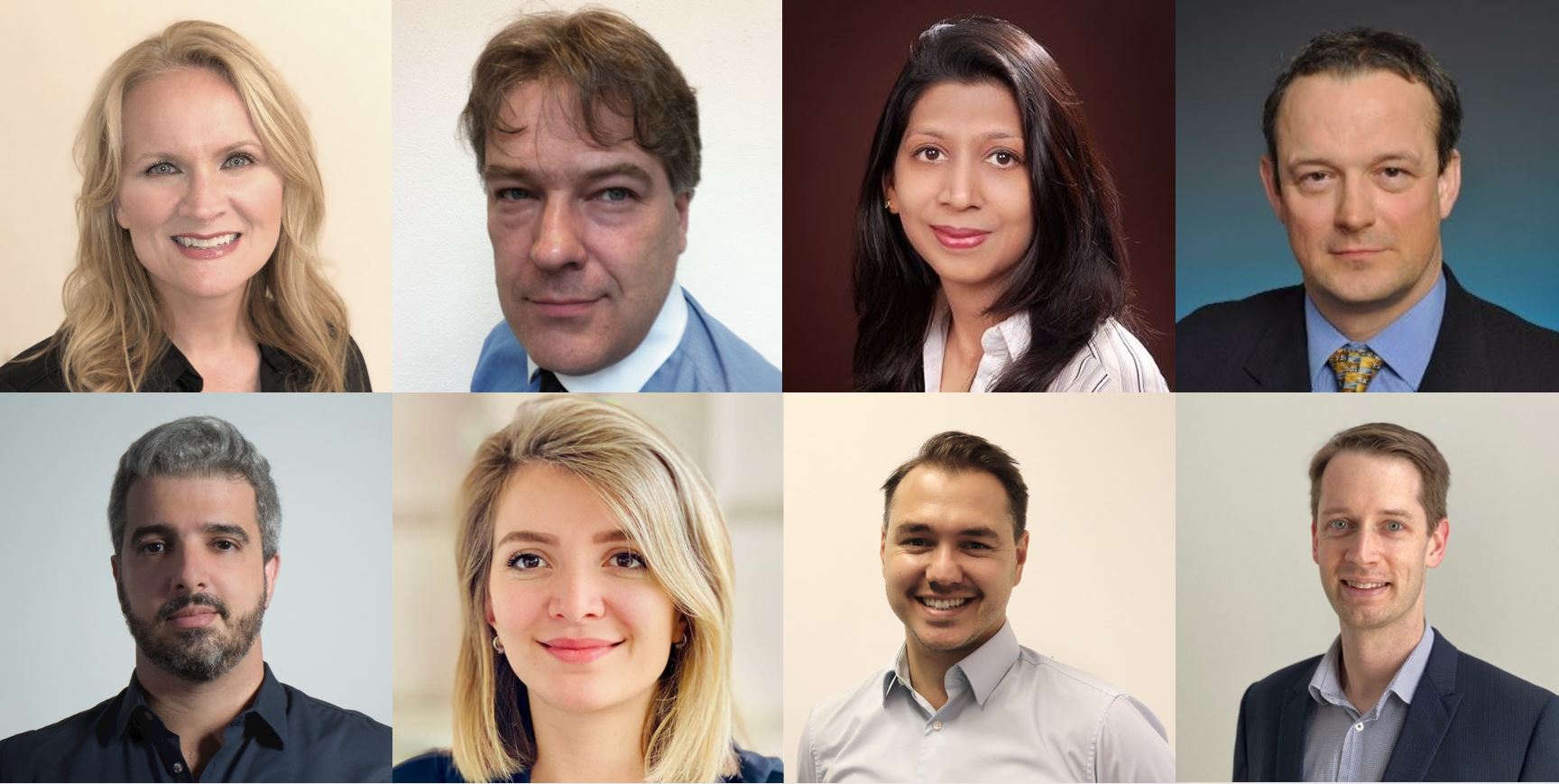 Cortnie Abercrombie, CEO/Founder AI Truth
Neeti Aggarwal, CFA senior research manager, The Asian Banker
Douglas Blakey, editor, Retail Banker International
Burcu Çalıcıoğlu, SVP of credit analytics and retail credit, Akbank (previous winner)
Martin Elliott, general manager consumer lending, BNZ (previous winner)
Mark Feeley, research and brand director, Chartis
Michal Lodej, group editor, Shard Financial Media
Andre Miceli, chief editor, MIT Technology Review Brazil
The winners of the FICO Decisions Awards will be spotlighted at and win tickets to FICO® World 2023, May 16 - 19, 2023 in Hollywood, Florida. Join us there to find out more about these remarkable success stories.