Banreservas Automates Loan Applications
Banreservas, the largest bank in the Dominican Republic and one of the largest in the Caribbean and Central America, has centralized and automated its credit origination processes using FICO analytics and decision management technology, enabling it to assess 80 percent of its loans automatically, increase loans processed by 30 percent and offer up-sells to 47 percent of approved applicants. The bank has also reduced costs by substantially cutting delinquency rates on loans to consumers and small and medium-sized enterprises (SMEs). For its achievements, Banreservas won a 2019 FICO® Decisions Award for Customer Onboarding & Management.
"Banreservas changed the way it does business," said Mike Gualtieri, VP & Principal Analyst at Forrester Research, one of the FICO Decisions Awards judges. "I gave Banreservas high marks for significantly improving its risk assessment of consumers whilst issuing loans faster."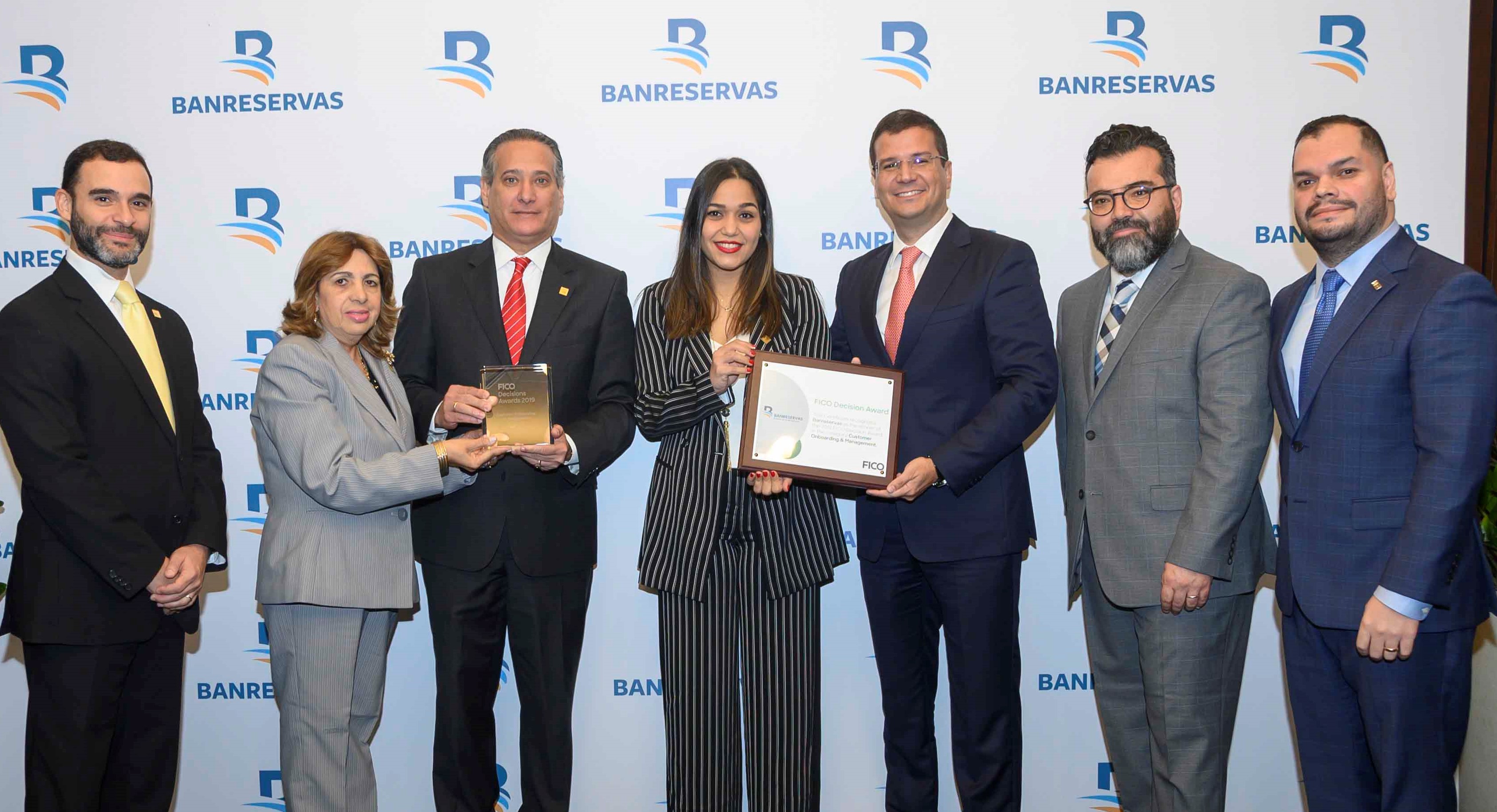 Banreservas worked with FICO to carefully create an approach tailored to its needs across personal loans, credit cards and loans to SMEs. FICO recommended the implementation of new credit scoring models, the evaluation and optimization of credit policies and the use of FICO® Origination Manager Decision Module to automate intelligent loan decisions across the bank's branches.
"The Dominican Republic has experienced 17 years of economic growth and increasing income levels, and as a result we have seen exponential growth in our retail credit business, all while improving our asset portfolio quality and default loans" said Mariel Abreu, Chief Risk Officer at Banreservas. "Partnering with FICO has allowed our company to experience growth and progress in this dynamic business environment. The analytic tools and expertise provided by FICO to help better understand our customer's risk profile has played an important part in our ability to make more informed decisions."
"The automation of the loan evaluation process has created a lot of opportunity at Banreservas," said Alexandre Graff, FICO general manager for Latin America and the Caribbean.  "Not only has it brought them more business, it has freed staff to work on more complex loan applications and other priorities for the bank. The change management aspect of the project also contributed positively to a more robust risk culture and fostered a customer-centric vision. So, a great result all around!"