From the articles you read in the trade media, you would think collection departments and third-party agencies are scrambling to use analytics. They're not, and it amazes me.
Why wouldn't you want to know who's more likely to pay? If you have a million debtors on your list but can only make 100,000 calls, wouldn't you want to call the people with the highest payback? It's just common sense.
When I bring this up at user conferences, I get an idea about why most collection teams – maybe including yours – are reluctant to adopt analytics.
Reason #1: It costs too much.
That's not a great excuse. If you think this, you are probably imagining custom modelling projects.
But custom models aren't the only way to go. You can start using analytics just by bringing in the FICO Score. In FICO Debt Manager, you can easily bring in collection scores.
It really works. Here's the results of research done with one major US lender around the performance improvement from using collection scores: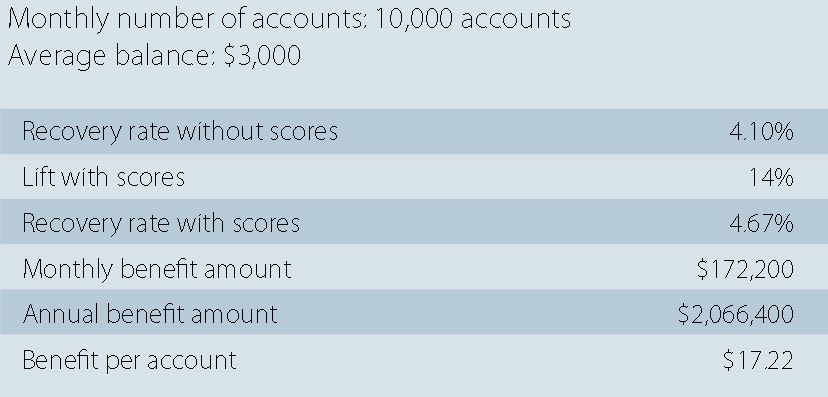 This is Collections 101: Analytics help you collect more!
If you're working with FICO, talk to your client partner! They'll hook you up with people who can explain the ROI and go into more detail on how analytics would work in your shop. You can also check out our white paper, Boost Collections and Recovery Results with Analytics.