In the book Willful Blindness, Margaret Heffernan explains what happens when we choose to ignore the obvious. It's a fascinating look at why it's so easy to ignore what's right in front of our eyes — and I'm afraid that I see many examples right here in the UK credit industry.
Now, I'm not suggesting that the majority of credit grantors are negligent, and bury their heads in the sand when it comes to the challenges that seem blatantly obvious to others. But, for collections and recoveries, credit control or debt management operation across the UK, let's consider the following: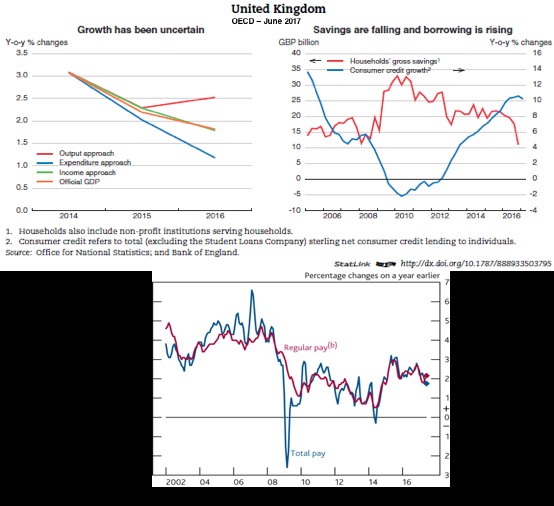 We know all this – so what's so obvious? Well, let's add this to the mix:
An unstable political landscape, coupled with difficult Brexit negotiations, leading to market uncertainties
Regulatory changes for 2018 including IFRS 9, GDPR and PSD2
The Bank of England continuing to hint at interest rate rises in the near future
UK GDP forecast to fall to 1% in 2018
A recent study conducted by the Financial Conduct Authority study found that an estimated 4.1 million people are in financial difficulty owing to missed domestic or credit bills
This would appear to add up to what some might describe as an impending "perfect storm."
If so, you would expect that every business running a collections and recoveries, credit control or debt management operation would have a sense of urgency around investing wisely to ensure that they are able to adequately protect their assets, their cash flow and their customers against the impacts of all these challenges.
Unfortunately, this is not always the case. While there are some great examples of businesses, across the UK and EMEA, that are on the front foot and delivering transformation in these areas, there are also too many examples of businesses where decisions, on whether to invest in collections and recoveries, credit control or debt management operations are being still being "discussed", "prioritised" and even "delayed". These businesses are likely to be in trouble when the storm hits, and fall behind in their ability to:
To provide a stable collections operating environment when things get really busy
Upscale their collections operations due to dependencies on non-automated technology & manual processes
Provide "Best in Class" support for customers who will be experiencing financial vulnerability, maybe for the first time
With so much "obvious" information available to us, so many "obvious" statistics, and so many "obvious" challenges on the horizon, investment in your collections and credit operations should be equally obvious. If it's not, you may be displaying all the symptoms of willful blindness. The challenge is to recognize it now and do something about it before it's too late.
FICO has significant experience of working with collections and recoveries, credit control and debt management operations across the globe, helping to solve the challenges described in this blog. If you would like to discuss how we might be able to help you act now, rather than leaving things too late, please contact huwvaughan@fico.com.