The pandemic prompted a number of short, sharp, shocks across the globe – including a notable impact on the supply chain. As whole sectors closed down to mitigate the spread of the virus, some supply chains strained and, in some cases, snapped.
One technology that has historically been powerful in solving supply chain problems is AI-powered optimization. We're now seeing its increasing adoption as a tool to improve business operations and outcomes across all walks of life — from finance, healthcare and retail, to transportation, logistics management, among many, many others.
Here are a few examples, many of them winners of the FICO Decisions Awards:
Complex Supply Chain Management
The advanced business analytics team at global chemical giant BASF, opted for FICO® Xpress Optimization to simultaneously map all of its supply chains and weigh up the economic value of an investment. The sector's supply chain is highly complex. When making strategic investment decisions, multiple global production sites, interdependent plants, manifold products and various businesses, need to be considered.
Streamlining Production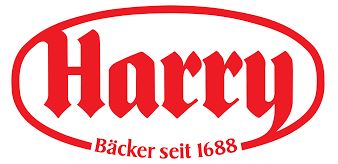 German baker Harry-Brot also streamlined production - and subsequently reduced costs - thanks to optimization. It was able to ensure the smooth production of around 1,000 varieties of baked goods, distributed to 9,300 stores, via 73 different production lines across nine sites. Each line delivers a differing set of products, differing production speed and capacity. But the company wanted to continually meet its customers' changing needs. FICO® Xpress Optimization ensured the company was able to dramatically improve both the efficiency of its highly complex baking production and distribution operations.
Getting the Fleet There On Time

Elsewhere, optimization has helped Avis Europe, part of global car rental giant Avis Budget Group, further improve the efficiency of its vast fleet use, resulting in millions of dollars in revenue gains.
The car rental sector has, like most of the travel industry, undergone significant change largely driven by technology innovations and emerging consumer expectations.
As the industry has evolved, key players have made automation improvements and developed solutions geared towards forecasting, pricing, simplifying processes and enhancing customer experience. This has resulted in tighter margins amid higher expectations from customers. But thanks to FICO® Xpress Optimization, Avis Europe has been better placed to competitively offer the right car, at the right place and time, to the right customer.
Adapting to COVID Challenges

When the pandemic hit Sweden, Karolinska University Hospital in Stockholm, realised it needed to quickly adapt staff schedules to accommodate the big influx of new nurses and healthcare workers manning its intensive care unit.
It turned to Jeppesen, a division of Boeing behind the development of market-leading digital aviation software Jeppesen Crew Rostering. It's underpinned by FICO® Xpress Optimization. Within a matter of days, the Boeing team created rosters for more than 300 Karolinska nurses and healthcare workers, resulting in more workable shifts for staff and better coverage for the hospital at the height of the pandemic.
Uncertain Times Call for Analytic Rigor
Elsewhere, many organisations have been obliged to undergo a steep learning curve and swift optimization investment to help meet their emerging supply chain demands. But the expenditure will always be worth it, as the opportunity to pre-emptively simulate the impact of any changes drives greater process efficiencies and performance visibility to businesses and ultimately bolsters revenue.
In simple supply chain terms, adopting optimization can help lower costs, reduce inventory and lower transportation and labour costs, while improving sales forecasting and spend up analysis. Real-time insight into which modifications, corrections and alternative responses will provide the best results is priceless during periods of economic uncertainty.
During uncertain times decision optimization delivers you and your customers what they need most - speed and control. At FICO, optimization is championed among our clients across the globe. It quickly becomes the decision-making cornerstone of an organization. To find out where the quick wins are, read the blog on the power of combing optimization with consulting.