Trust goes both ways – particularly when it comes to customer identity management, and especially in the banking sector. We set out to find out whether banks are in-step with their customers when it comes to how they ensure that those opening accounts are who they say they are, and that people accessing existing accounts are the legitimate account holders.
To find out, we asked 172 banks and 5,000 people in 8 countries. Here's what UK respondents said.
Banks are still struggling to go fully digital — 29% of banks say that for current accounts opened digitally, they ask customers to prove their identities by visiting branches or posting documents. This is also true for 39% of mortgages or home loans, 25% of credit cards and 14% of unsecured loans.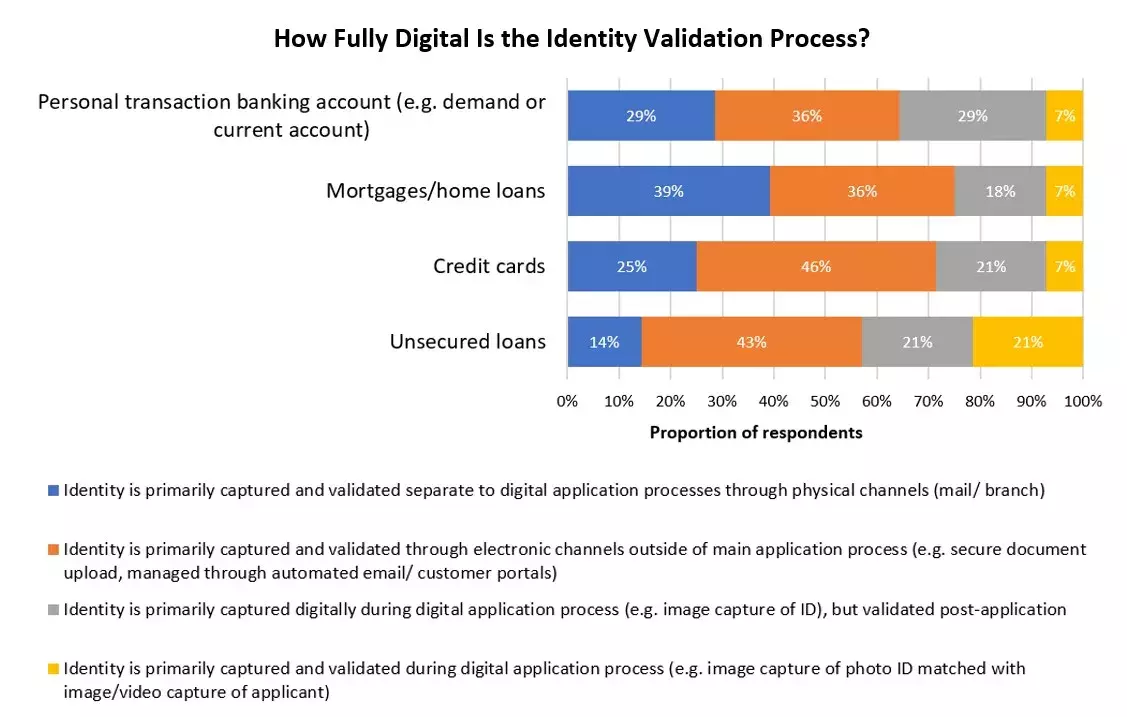 The percentages of banks carrying out identity verification in one process — not using a separate identity portal or expecting applicants to email documents — is relatively low. For current accounts, just 36% are capturing identity in the same channel as the application. Even then, most banks that capture the identity in channel are not validating it until later.
Do Customers Care?
The survey shows that people have high expectations — when they open a financial account digitally, they expect they will be able to carry out all related activities that way. More than three in four people expect to be able to prove their identity digitally, if necessary, by scanning their identity documents and submitting selfies.
It's going to be a bit of a shock to many if their bank sends them to a branch or asks them to post documents to prove their identities. But what will they do about it?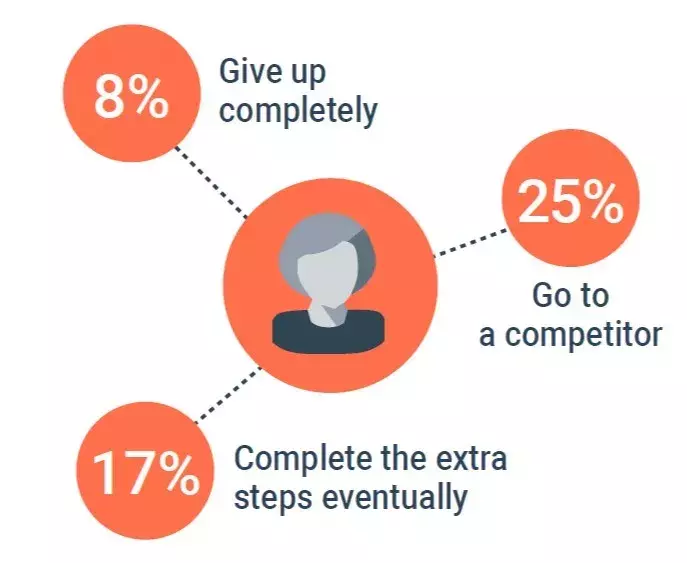 These statistics show that you'll lose a third of business straight away, as applicants either give up completely or go to one of your competitors. While 17% do say that they'll complete the extra steps eventually, it's likely that at least some of them will never get around to taking the necessary action. The good news is that 45% say they will complete the posting of docs and visiting of branches 'as soon as possible'.
The bottom line is that if you force people to prove their identity offline, you are likely waving goodbye to many of them.
Are Banks Ready for PSD2 Strong Customer Authentication?
With PSD2 Strong Customer Authentication imminent, many payment service providers will be relying on one-time passcodes delivered by SMS to authenticate transactions. The good news is that customers are happy with that method of authentication — 53% say they are prepared to do this, compared to 48% who are prepared to use a fingerprint and 40% who prefer a username and password.
But if you're reliant on SMS to deliver one-time passcodes then you need to have your customer's mobile telephone number. 17% of people say that their bank doesn't have their correct mobile phone number and the banks broadly agree: only 36% say they have up-to-date contact data for 90% or more of their customers, and a third of banks say that they are confident in their contact data for less than 60% of their customers.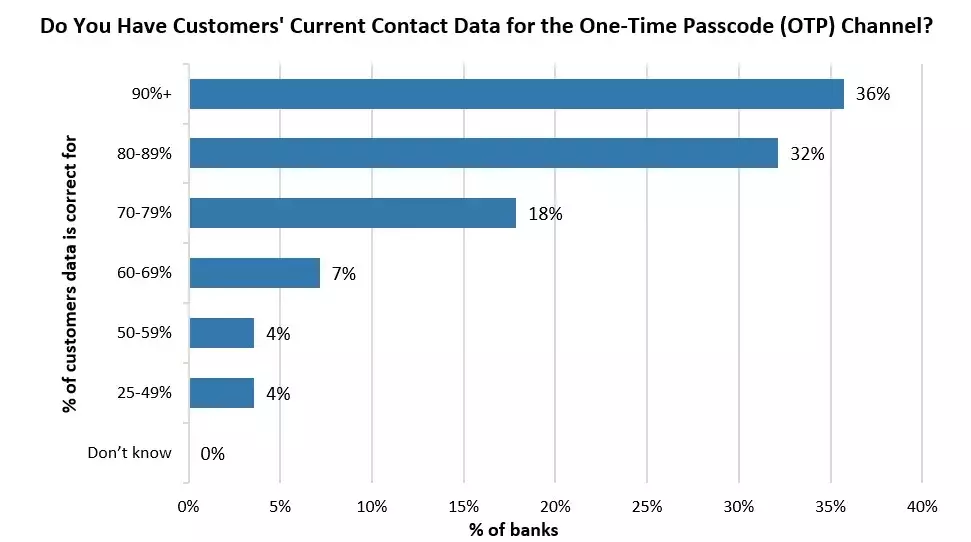 Even if the customers are right and banks do have the correct mobile number for 83% of them, that could still leave a 17% failure rate for e-commerce transactions that require strong customer authentication.
The message from the survey is mixed – for the ongoing authentication of customers there seems to be a similar approach to reliance and trust in known and familiar solutions such as SMS OTP. While it is encouraging that banks and customers are on the same page, banks still need to take their customers on a journey, so that they can evolve to use more secure methods of authentication and reduce levels of friction.
The biggest divergence between banks and their customers comes with identity proofing. Some, if not most banks are not providing customers with the experiences they expect and it is having consequences. Those banks that can meet customers' expectations for digital onboarding will have a competitive advantage.
This blog just covers a small number of the questions from our research project. For more information: