The End of COVID-19 Support
Loans, grants, and job protection schemes provided by governments around the world during the past 18 months have eased the financial burden of the pandemic, for both businesses and their consumers. Lenders have benefitted from state measures which have so far helped limit near-term loan defaults. But with discussions around withdrawing government support now underway, many stimulus packages will start to be wound down within the next six months or so. The move will see more consumers facing up to mounting debt burdens, including difficulties in paying for household expenses. So how should debt collection operate during the COVID-19 recovery? Here are some signs to watch for, and some recommendations on how to work with borrowers.
Payment Priority Switches
The key to managing future potential delinquency hinges on the ability to spot — and flag — payment priority switches, as households are pushed into making harsh financial decisions. Mortgages, food, medical and education bills may take priority over credit card payments for some segments. Others may be inclined to behave in the opposite way if their ability to maintain living standards is dependent on access to revolving credit. Knowing who is likely to behave in which way is critical.
The ability to predict and pre-empt non-payment may also lead to stronger customer relationships, as lenders are viewed as being more understanding, helpful and caring. It's worth considering why maintaining routes to repayments across the entire customer base is better than receiving nothing from some segments.
But lenders will also be facing an acutely tricky balancing act while being mindful of the regulatory requirements of IFRS9. Timing is everything in considering the impact on balance sheets of extended repayment arrangements offered to some while ensuring appropriate customer outcomes.
Lenders may opt to enhance their customer assistance and collections capabilities. Risk analysis and assessment can also be adapted to help shape greater social responsibility. Insight into customer finances via Open Banking, real-time analysis and more AI-based analytics creates stronger long-term resilience for lenders. In turn, this leads to continued stakeholder satisfaction.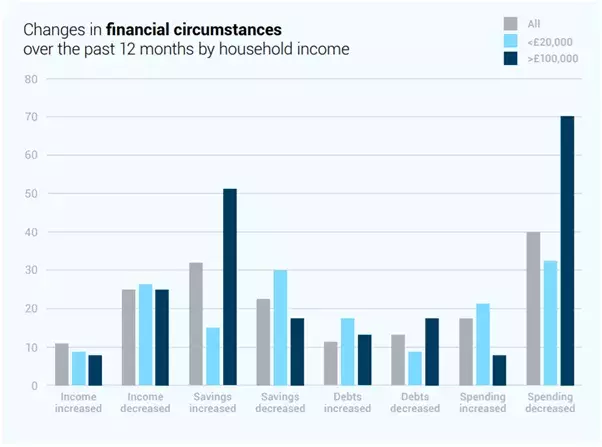 Digital-First Collections
More and more customers are now happy to conduct communications via digital channels, and far less inclined to simply respond to 'robo-calls', which also now face regulatory scrutiny. Effective customer engagement, of course, helps lenders better align with regulatory requirements, which favour offering customers every opportunity to find a mutually agreeable debt avoidance or repayment solution.
As the industry continues to move towards more light-touch communications — digital-first, SMS, email and such — while offering extended payment holidays and freezing interest, it's in everyone's interest to try to avoid customer delinquency or deal with it as appropriately as possible.
It's a position that's clearly been flagged by regulators, which have offered clear guidance on how institutions should pursue equitable goals.
Lenders that can get the right combination of digital-first customer support are likely to reap benefits, including long-term customer loyalty. As a handy bonus, this also provides insurance against being left in the wake of more tech-savvy, ambitious peers.
Comprehensive Insight Is Key
Analysis shows that as we start to approach a post-pandemic stage in some European markets, credit cards and extra savings are already underpinning household finances. But as UK government measures to support companies unwinds, many lenders' are likely to have a far clearer picture of the pandemic on finances.
The extensions also offer a timely opportunity for banks and card issuers to ensure they continually interact with customers to better understand their genuine financial position — especially if household incomes take a hit later in the year. 
The Value of Optimization in Collections
Among our strategic clients, which have successfully adopted real-time analytics and AI to help better serve customers and reduce commercial exposure, is Swisscard. It's one of Switzerland's leading credit card companies and was able to optimize early collections, driving a 50% increase in revenue from billable collection expenses, a 40% cut in net credit losses and a 30% reduction in account terminations. Crucially, customer approval was also reflected by an 11-point uplift in Swisscard's Net Promotor Score for customers in collections, through improved communication and interactions.
The entire improvement programme was delivered through a combination of FICO® Advisory and analytics services.
Another customer, Toyota Financial Services, was able to help more than 6,000 customers stay on the road and avoid vehicle repossession, while 50,000 were prevented from reaching a stage of delinquency that may have directly reduced their credit rating. Toyota's Collections Treatment Optimization program integrated advanced analytics with a cost-effective route to customer communications and optimised management.
To find out more, about how FICO can help your business, simply click here.
---