How does environment affect you in your job?
You might ask the question; how do environmental issues impact you in your job? You might be in the risk part of the business or collections. Or you might be dealing with customer servicing or digital engagement. So how does this connect with you?
In 2022, most companies have some environmental policy around what they're doing and they're sharing this with their shareholders, the stakeholders of their organizations. That commitment that they're making, on behalf of your business, is a key part of what's driving the energy behind environmental commitments around the world.
Let me give you one real-life example of this from Bradesco, a FICO customer and one of the largest private banks in Brazil.
"Our purpose is to contribute to the sustainable development of Brazil and to support all Brazilians in achieving their goals, offering diversified and accessible financial and insurance solutions.
We are committed to increasingly improving the management of social and environmental factors in our businesses and in supporting the market in the same direction, helping our customers in the transition to a less carbon-intensive economy and more resilient to the climate change impacts."
Every financial firm will need to change
At COP26, the world's leaders came together to make the statement that we need to get to net zero by the middle of the century. That's the stated goal. In addition to this they said that the financial decisions that are being made need to account for these environmental and climate impacts. To achieve this, they've clearly stated that any bank, any insurer or any investor or other financial firm needs to have policy around how they manage their operations and investments to get to this net zero state.
These are very impactful statements. How do they manifest themselves? Many of the world's central banks are starting to say that banks need to add climate change considerations to their stress testing.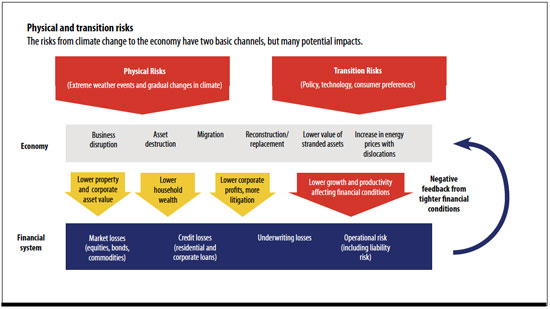 The Federal Reserve in the US has recently appointed a new Supervision Climate Committee (SCC). The UK FCA has published papers, soliciting input from lenders and investors of how the business model needs to change to account for this working with the Bank of England to create the Climate Financial Risk Forum (CFRF). The European banking authority EBA guidelines on loan originations went live in June mandating phase integration with ESG risk drivers. The Monetary Authority of Singapore (MAS) has a Green Finance Action Plan. The Australian Prudential Regulation Authority (APRA) is working on vulnerability assessments. The Banco Central de Brazil (BCB) is also implementing new climate regulations in the regions and institutions in which they do business to account for droughts, floods, forest fires and other climate related risks. This is just a sampling of what's coming. So, if this isn't something you've seen before, you're about to see it.
Environmental considerations an active part of our partnerships with clients
So, the question is, how can FICO platform and FICO's support help organizations make green decisions?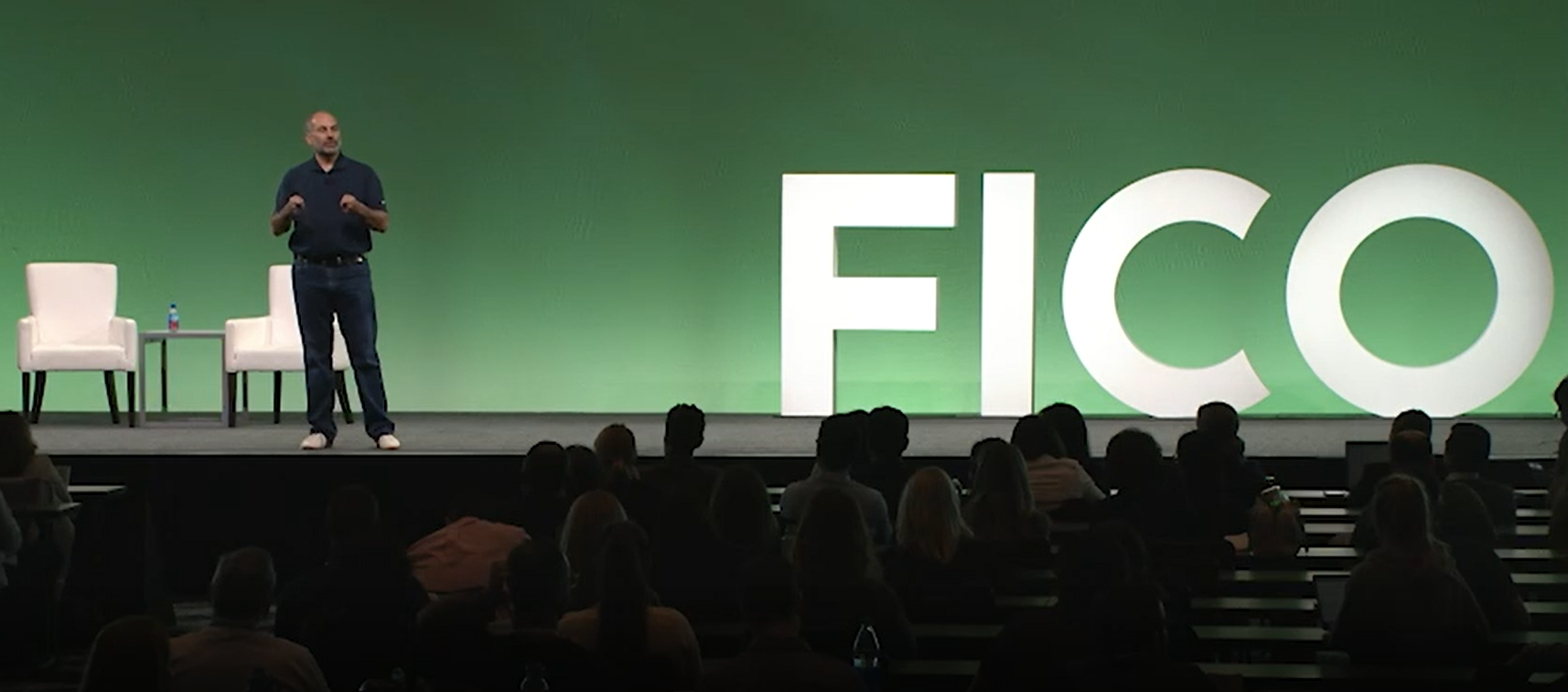 One of the ways that this happens is in our optimization space. We've been a leader in this space for well over 20 years and we have many organizations that use optimization in areas like supply chain management. This helps them to reduce carbon footprint by finding optimal schedules and ways of increasing efficiency.
Here are just a few examples of the work we do with clients to help them make greener decisions.
Mexico's Traxión Will Save 1,580 Metric Tons of Emissions and USD2.5M in Costs
Traxión, the leading mobility and logistics company in Mexico, has used FICO route optimization technology to help it use fewer vehicles, save on fuel costs, cut emissions and reduce fleet wear and tear. The company has already saved 2.9 million kilometers in travel, USD$725,000 in costs and 458 metric tons of emissions after implementing just 11% of the optimal solution. Traxión is on track to reduce empty trips by 20 percent which will save it over 10 million kilometers, USD$2.5M in costs and an impressive 1,580 metric tons of emissions once its operations are fully optimized. (Read the full story here)
Denmark's Ørsted finds innovative solution for design of cable layouts for offshore wind farms
Ørsted, the world's leading offshore wind farm developer, has used FICO® Xpress Optimization to develop a novel digital solution for designing an important part of their wind farms. This has enabled the Danish company, which has 30 wind farms in operation or under construction, to achieve significant savings while reducing overall design time and improving its ability to investigate different scenarios. This allows Ørsted to roll out wind farms faster than they could before. (Read the full story here)
 
Europe's Hoist finance saves hundreds of tons of carbon through digital collections
Hoist Finance, a consumer debt purchaser in Europe, manages 18 million accounts across 10 countries, and before working with FICO customer decisions were managed using 14 different systems. Hoist sought to unify decisioning technology across all regions, deploy new strategies faster, and improve results through testing and simulation. By bringing that together and digitizing that they were able to save hundreds of tons of carbon for every 10% increase in digital collections. (Read the full story here)
Our next wave of customers are demanding more
An environmentally focused organization is also important to the next wave of customers. Today's youth will not bank with any organization that cannot handle all their needs digitally. My oldest daughter actually switched her bank five times until she found the right one that can actually service her. She also cares as all millennials do, what the commitment of the organization they bank with is to the environment and they will not bank with them unless there is a firm commitment and action plan in place. Our kids are the future of our business, they are our future customers. So, take note of the way lenders and banks are changing. Financial institutions will need to change to better serve the environment in the years ahead and they need to consider what tools they will use to fulfil those plans.

How FICO Can Help You Make Green Decisions