Banks must be prepared to help stop scams, including making customers more aware of the danger, all while continuing to ensure an exemplary customer experience. FICO published our 2021 Digital Consumer Banking and Fraud Survey today that emphasizes consumer perspectives on customer experience and fraud prevention management. 
Survey Findings: Digital Dominates, But Customer Experience Remains Important
Unsurprisingly, we found that most consumers globally will either increase or continue digital-first banking. We also found that even though consumers are generally aware about different types of fraud, they are reluctant to accept new fraud management measures if it creates friction in their banking experience. ​What are some of the themes we've seen that banks should look out for? Read below to review some of our key findings.
It's not a surprise that the COVID-19 pandemic accelerated the adoption of digital banking. US customers and their banks are familiar with different types of fraud including card, identity, and payment related frauds. Most respondents in the US reported that they are most worried about card fraud, having their stolen identity used to open an account, and Account Takeover (ATO) fraud. Scams where consumers are tricked into sending real-time payments via mobile app (known as Authorised Push Payment fraud in the UK) were flying under the radar for US consumers; only 5% reported that as a top fraud concern. Those scams are on the rise and customers expect their banks to help fight these scams and protect their customer relationships.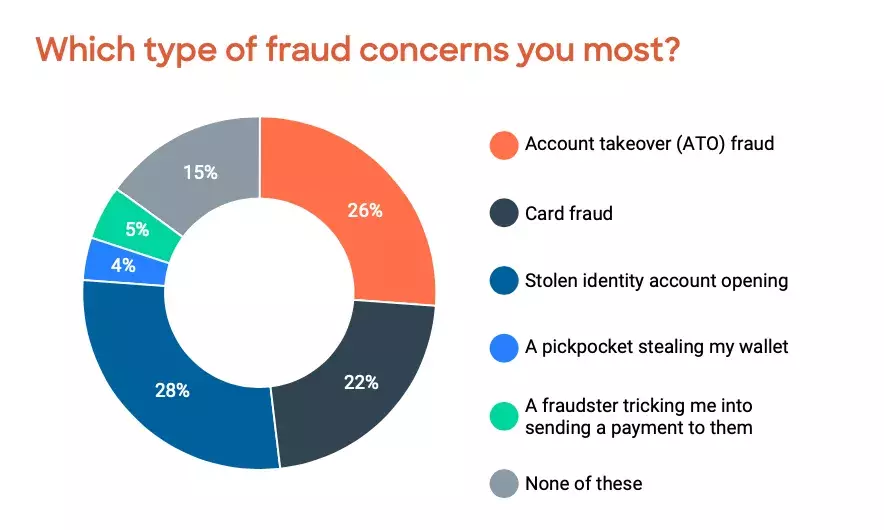 Some Consumers Lack Confidence in Bank Security, Dissatisfied
Most U.S. consumers (72%) are confident in banks and consider their banks trustworthy, transaction security fair, and treatment of fraud victims acceptable. This could be why U.S. consumers report fraud at a rate greater than the global average. However, 17% of US customers are dissatisfied with security and fraud prevention management. Most are concerned about the fraud threats they face, report fraud to banks at a higher rate than the global average and are more likely to change banks if dissatisfied with a response to a fraud incident.
Stakes are high for banks, as our FICO survey reported that over a fourth of customers would switch to a new provider if friction were experienced. This equates to nearly 35 million U.S. households changing banks if they feel a fraud incident is poorly dealt with. About half the pool indicated that they would complain to their bank, contributing to rising customer support costs and poor customer satisfaction scores.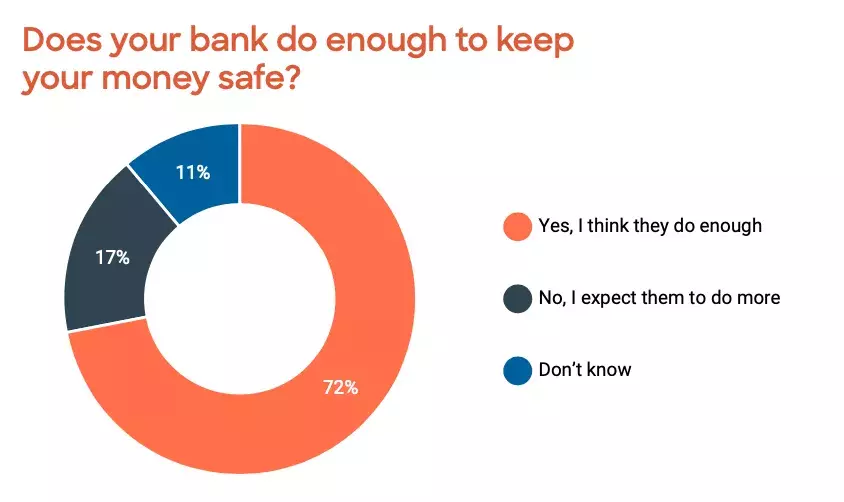 Proactive, Personalized Communications are Table Stakes
Nearly two in three U.S. customers, 64%, prefer to use text messaging when verifying payments, and another 15% prefer email. Between text and email, 79% of U.S. customers prefer to verify payments using methods that have proven vulnerable to fraud. Customers who prefer to use a banks or third-party messaging app for payment verification is more likely to use real-time payments in the coming year, as well as are more likely to of experienced ATO fraud in the past. U.S. consumers are slower to adopt new ways for payment verification that consumers in other markets and shows us that a portion of U.S. consumers may try new and potentially more secure verification methods.
One recommendation for financial institutions is to personalize communication channels that are tailored to customer needs. No matter the channel – text messaging, emails, bank apps, and/or third-party messaging services to verify payments – banks need to contact their customers using preferred methods and protect them from having to deal with account fraud.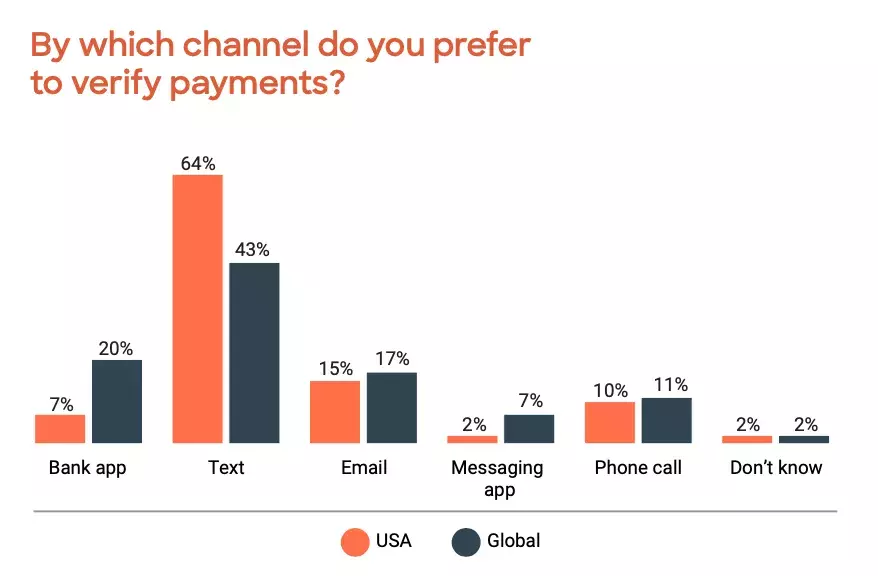 Banks have an opportunity to take strategic steps to ensure they are balancing fraud detection and prevention measures with customer experience. From implementing robust fraud models, powered by artificial intelligence and machine learning, to adopting real-time omni-channel communication tools for customer outreach, banks can put innovative technology to work to stop fraud and deliver the exceptional experiences their consumers expect.  Done well, these approaches can minimize support costs, while reducing the risks of customer defection.
You can read the press release issued today for further insights on our Fraud survey. 
How FICO Can Help You Fight Fraud, Including Scams