The final day of FICO World started with our Chief Analytics Officer, Scott Zoldi, and Kate Crawford, co-founder of AI Now Institute, discussing important governance issues related to analytics modeling, data choices and usage, and the roles and responsibilities of data scientists in our digital age.
For Zoldi, while the excitement on machine learning is helping to advance the field, the hype on machine learning also requires data scientists, business leaders, governing bodies, and the general public to stay vigilant and critical of analytics practices. "Analytics models should be explainable first, and predictive second," said Zoldi.
The session concluded with the question on what social roles and responsibilities data scientists should share beyond their engineering duties.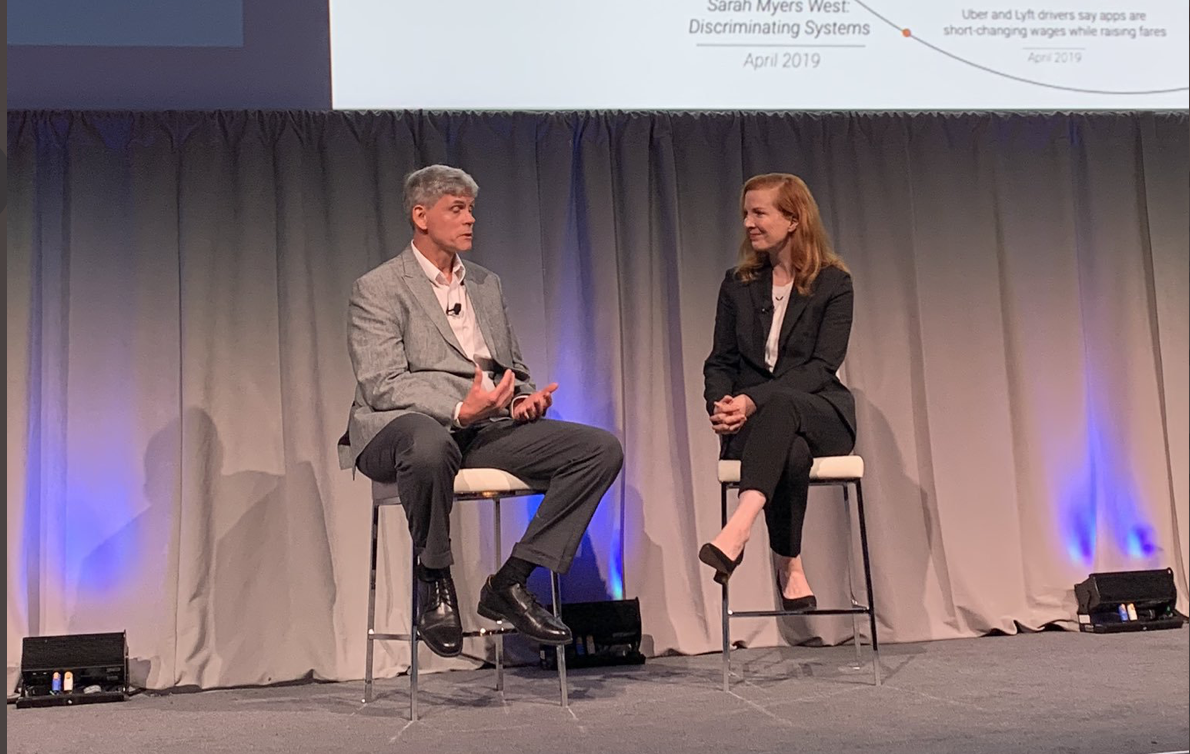 To close out the General Session, FICO World marked another important milestone in our company's history – the 30th anniversary of the FICO Score! To celebrate, the original developers of the FICO Score made a special appearance: Patrick Culhane, Cheri St. John, Michael Rapaport and Sally Taylor, in addition to previous FICO CEO Larry Rosenberger.
Sally Taylor, Scores Vice President, who was the first Product Manager for the FICO Score, gave an inspiring keynote highlighting the past 30 years of FICO Scores empowering people and economies. She also discussed the key components that led to the success of creating an industry standard in credit scoring, showcasing the company's values on transparency and financial inclusion.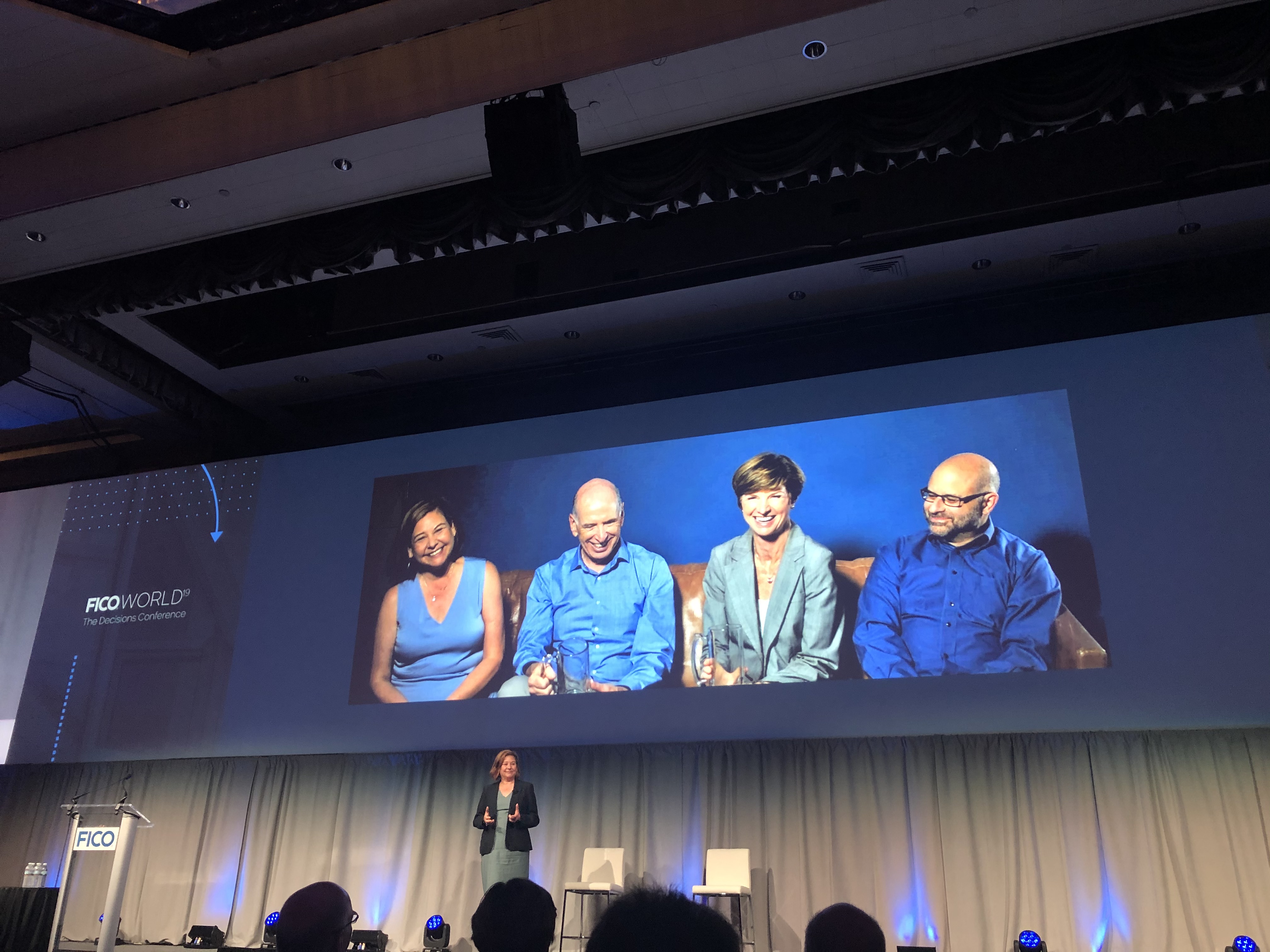 Many thanks to all of our customers, partners and sponsors for making this year's FICO World the largest and most successful FICO World yet. We hope to see you at FICO World 2021 in Florida!