FICO World Is Back!
After a 30-month Covid hiatus, FICO World 2022 kicked off this week in Orlando, Florida with more than 1,000 customers and partners joining the conference to explore best practices and new ideas in digital transformation and applied intelligence.
The conference, which started 45 years ago, features innovative speakers and more than 80 breakout sessions delivered over 3 days. Attendees will hear about new and innovative ways to fight financial crime, turn regulatory challenges into opportunities and improve the customer journey.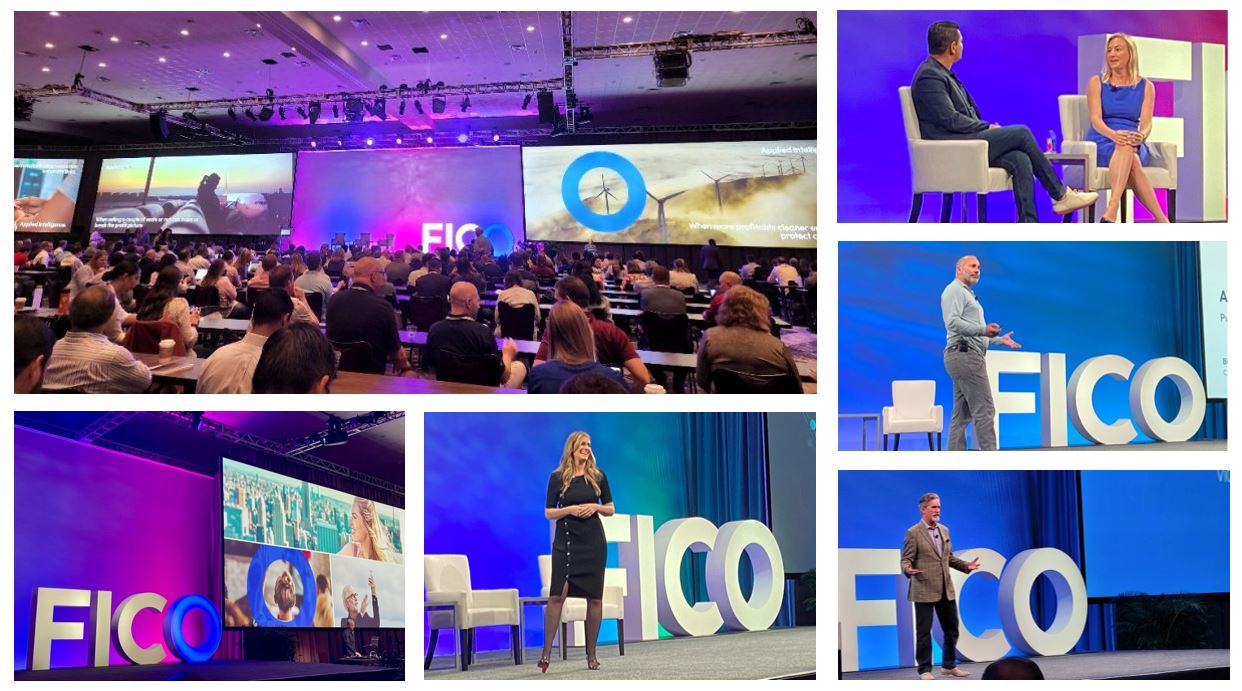 Fusing Human Expertise with Machine Intelligence
As part of our opening session, I hosted a panel with our CEO Will Lansing and Mike Gualtieri, principal analyst at Forrester. The discussion centered on the elevation of digital transformation in business strategies due to the pandemic.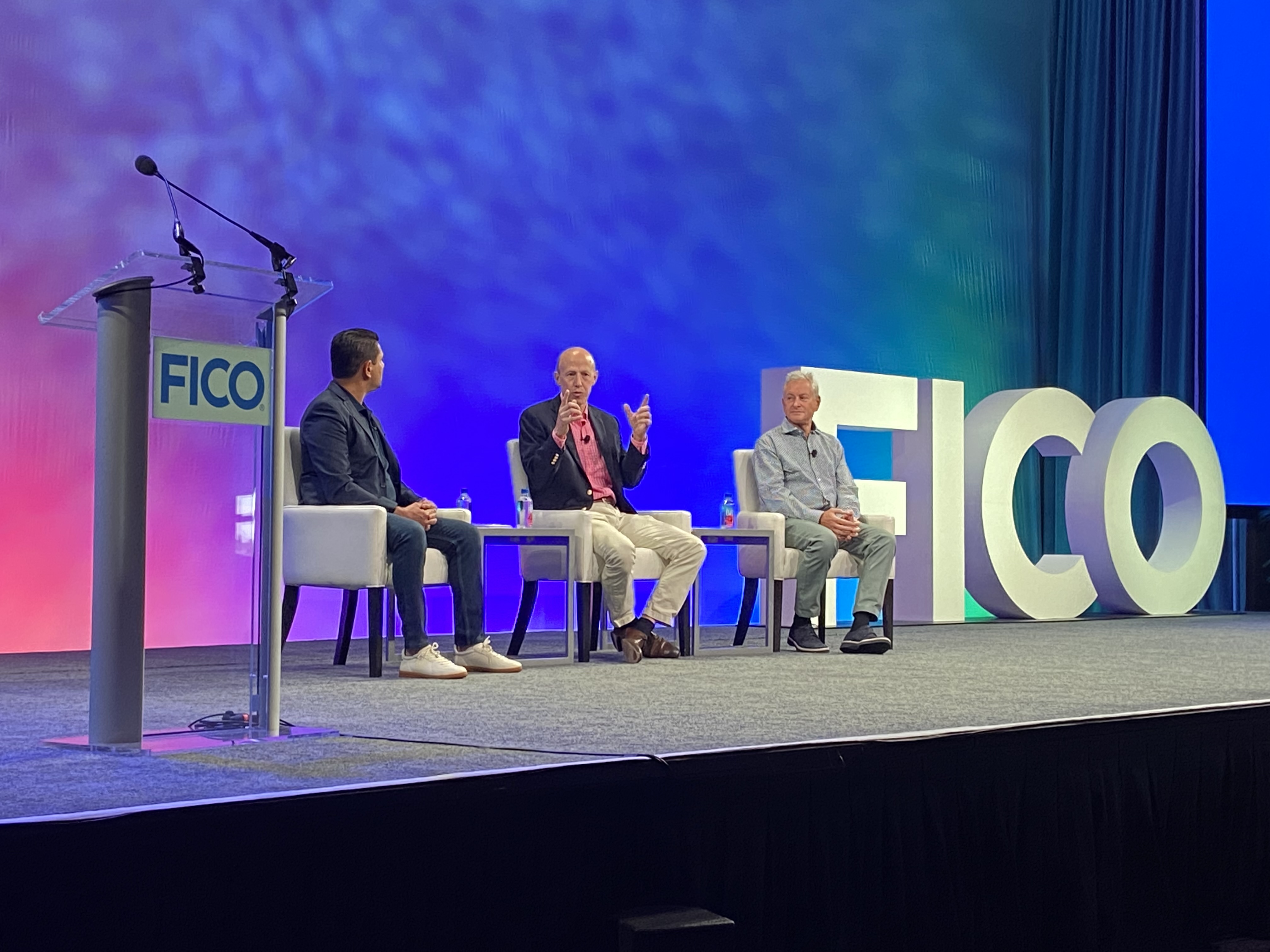 Gualtieri, who specializes in the areas of artificial intelligence, predictive analytics, and emerging technologies, explained the very clear shift that has occurred as financial institutions went from "having a digital channel, to needing to be digital first".
He also explained that "enterprises rise and fall with the collective efficacy of all the decisions they make." Decisions are more complex in 2022, they are hard to control, understand and learn from, so the businesses that can manage the data and insights will continue to win.
Given the challenges brought on by the pandemic, there has been a quest by lenders for new data and early warning indicators. Our CEO Will, articulated that FICO's differentiation comes from "predicting consumer behaviors and turning them into decisions and workflows. FICO can fuse the human expertise that exists in an organization with the latest advanced analytics."
Developing Applied Intelligence
At FICO we talk about applied intelligence – this is the combination of artificial intelligence and human logic. We have many conversations with banking executives around the world. What we are hearing from these leaders is that they have very specific priorities when it comes to applied intelligence.
Will Lansing explained that everyone has an eye on the competition and is looking to deliver digital experiences that are personalized, optimized and compelling.
"85% of established companies have a digital transformation effort underway, and in the past five years, venture capitalists have poured more than $180 billion into creating the next generation of FinTech digital disruptors. Because of consumer adoption of mobile, lenders don't have a couple of hours to analyze and approve a real-time loan application, they have minutes."
Will outlined that state-of-the art applied intelligence relies on some key steps such as; empowering business users to manage strategies, unifying teams and data, leveraging decision assets, simulating and optimizing before production and delivering a personalized experience.
From Moneyball to Premonitions
Our keynote speaker for FICO World 2022 was Michael Lewis the best-selling author of The Premonition, Moneyball, The Blind Side, and The Big Short.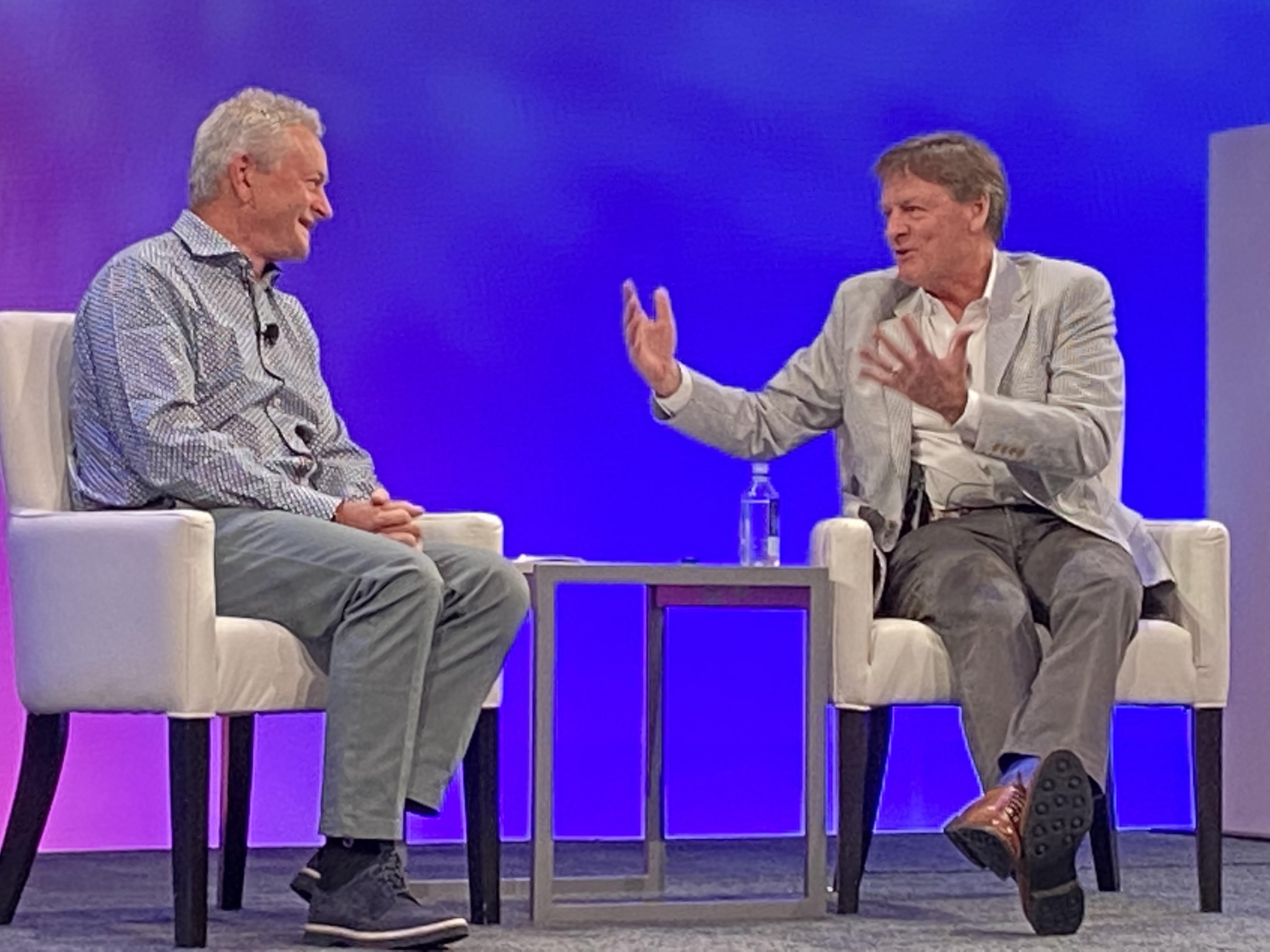 There was an insightful and quite humorous discussion between Will Lansing and Michael about his new book The Premonition, incentives, financial industry, analytics, opportunities for applied intelligence, and many other topics.
There is plenty more to come from #FICOWorld22 so keep an eye on our LinkedIN stream, YouTube Channel and FICO blog for more content.
How FICO can help you with your digital transformation project