Our third and final FICO World survey looked at the nature of the enterprise analytics function. Based on our results, it looks like each organization treats it a little differently.
Our first question was whether or not attendees' organizations had chief analytics officers. Apparently most organizations don't. While just 31% of respondents said yes, 69% said no.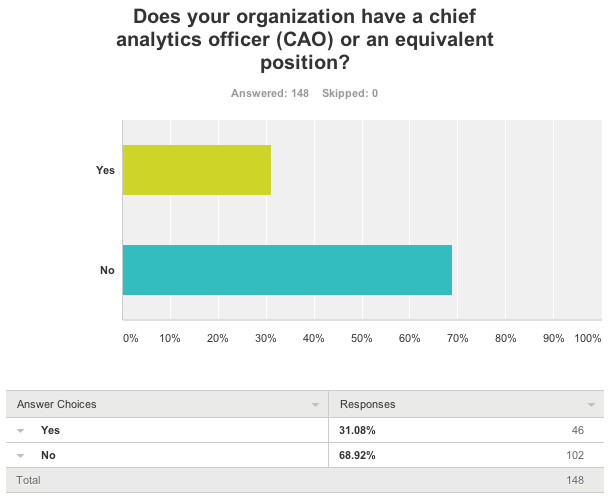 We then asked attendees where their top analytics people were located on their companies' org charts. Vice president and director tied for the top spot with 29% each. They were followed by the C-suite (17%), manager (16%), and individual contributor (9%). There was no clear-cut winner among those answers, and a somewhat surprisingly wide range of responses.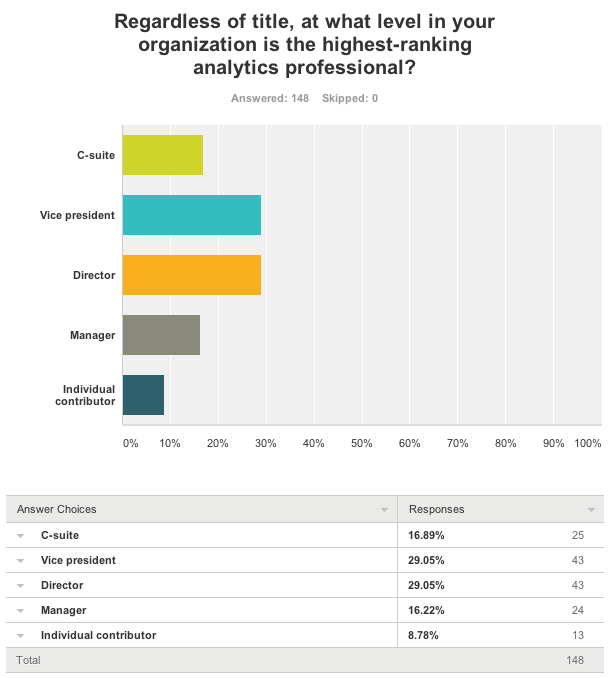 Lastly, we asked attendees how the analytics function is structured at their companies. Half our respondents said their companies had multiple, separate analytic teams. By contrast, 32% said the function was consolidated in a single team, and 18% said the function was federated throughout their entire organization.
We hope you've enjoyed following our quick daily surveys. They've given us some interesting and, at times, unexpected tidbits. For those of you who joined us here in San Diego, thanks for attending FICO World 2014. If you missed this year's conference, we hope you can join us for the next FICO World!