---
Each year at FICO World, we like to poll our attendees about a variety of hot topics. These quick surveys give us interesting snap shots of attitudes and sentiment.
Yesterday, we asked attendees at FICO World 2014 about cyber security. It is definitely on nearly everyone's mind, but it is not perceived to be an overwhelming threat. Just 5% of those polled said they "lose sleep over it." However, 41% said it is a "concern" and 44% said it's in the "back of my mind."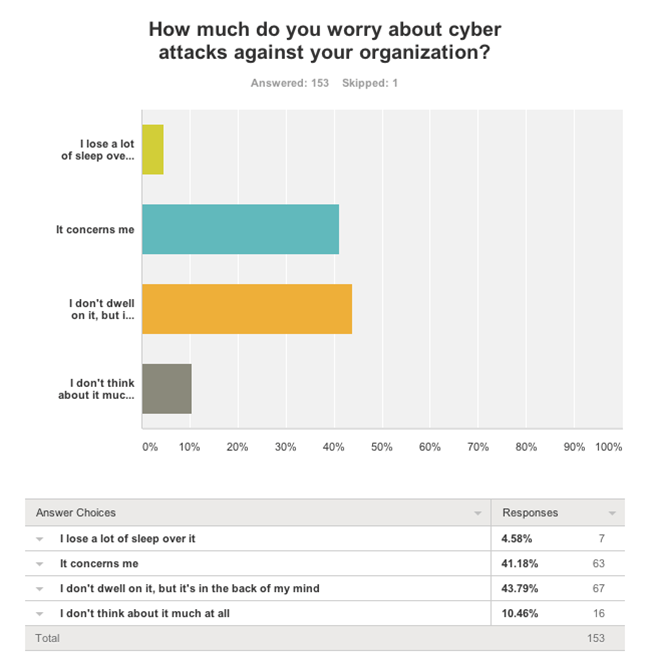 Perhaps the reason FICO World attendees aren't more nervous about cyber attacks is because most of them have taken recent steps to protect their organizations. In fact, 61% said they have strengthened their security in the past six months, and another 27% said they've beefed up security in the past year. By contrast only 9% last increased security 1-2 years ago, and 3% haven't increased security in over two years.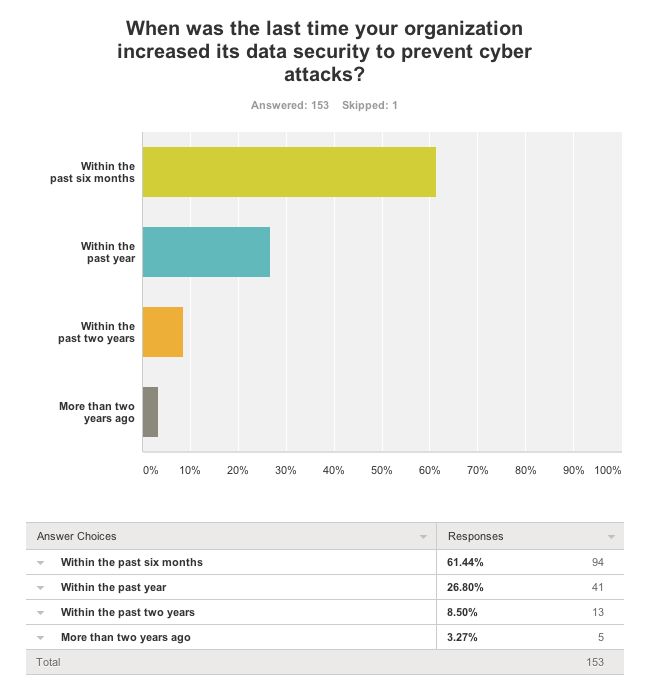 While this survey looked at keeping customer data secure, our next survey looks at customer contact. How are companies engaging with customers today, and how will they interact with customers in the future? Check back tomorrow to find out. I can wait to find out myself!