Today's FICO World survey examined the communication methods companies use to engage with customers. Based on what our attendees tell us, companies won't need telephones … or computers … much longer.
First we asked attendees at FICO World 2014 which communication channel is most important for interacting with customers today. The answers were spread fairly evenly – 38% said the Internet (websites and email) and 28% each said mobile (apps and texting) and call centers. Social channels were way back in last place at 6%.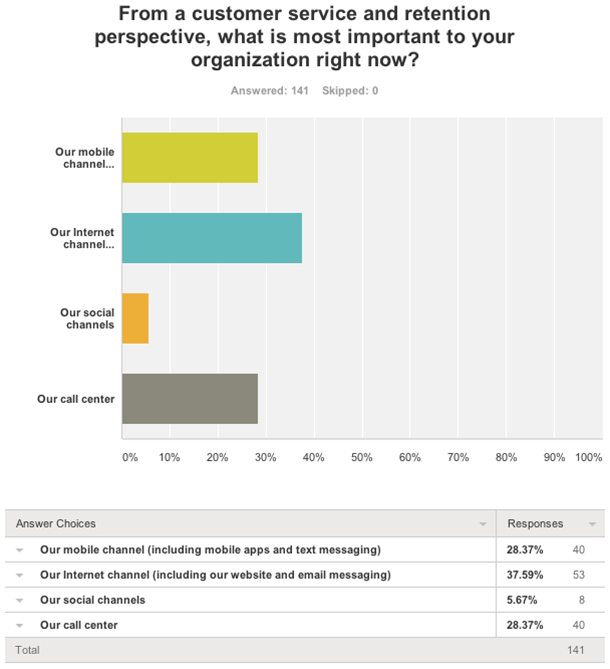 However, when we asked attendees how they expected to engage with customers in five years, the answers were very different. The world is going mobile. A whopping 70% said their mobile channel would be most important by 2019. In a distant second place was the Internet (19%), followed by social channels (9%). A paltry 1% of respondents said call centers will be the most important communication channel. Alexander Graham Bell is turning over in his grave!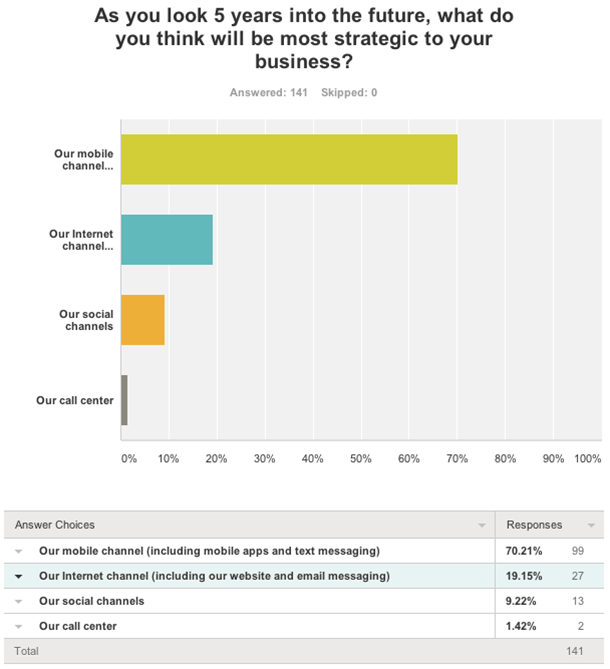 Just because we're curious, we also asked attendees if (and how) they are using interactive text messaging today to enage with customers. Somewhat surprisingly, 43% said they are not using interactive texting. Among those who do use it, there was an even split among use cases – 26% each are using it for fraud prevention and collections, and 24% each are using it for customer management and marketing.
Tomorrow, we'll look at our third and final survey. It's focused on the role of analytics in the enterprise. Should be interesting!