Fraud Protection & Compliance
A new independent survey by research firm Ovum has found that banks in multiple regions plan to integrate their fraud and financial crime compliance systems and activities in response to new criminal threats and punishing fines — but not all at the same speed.
"Banks are asking a fundamental question: Is the current approach to tackling financial crime sustainable or should they seek a more integrated approach between fraud and anti-money laundering (AML) compliance?" said TJ Horan, vice president of fraud solutions at FICO.
The survey shows a global move toward convergence, with the UK leading the pack.
Current State of Integration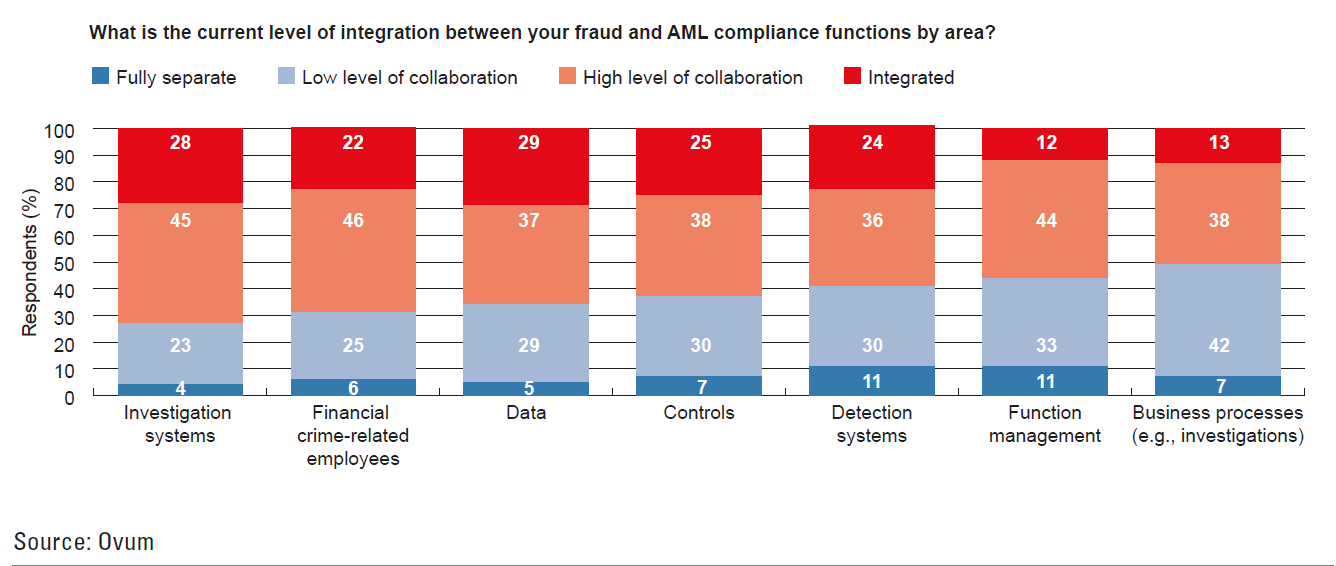 "UK banks reported higher levels of integration in six out of seven areas — for example, 53% of respondents said their investigation systems were very integrated, vs. just 24% for all other regions surveyed," said Matt Cox, who oversees fraud operations in Europe, the Middle East and Africa. "That said, even in the area with the highest level of integration — investigation systems — only just over half of UK banks said their fraud and financial crime compliance systems were very integrated. We are still at the start of the process of bringing these functions closer together."
Plans for Integration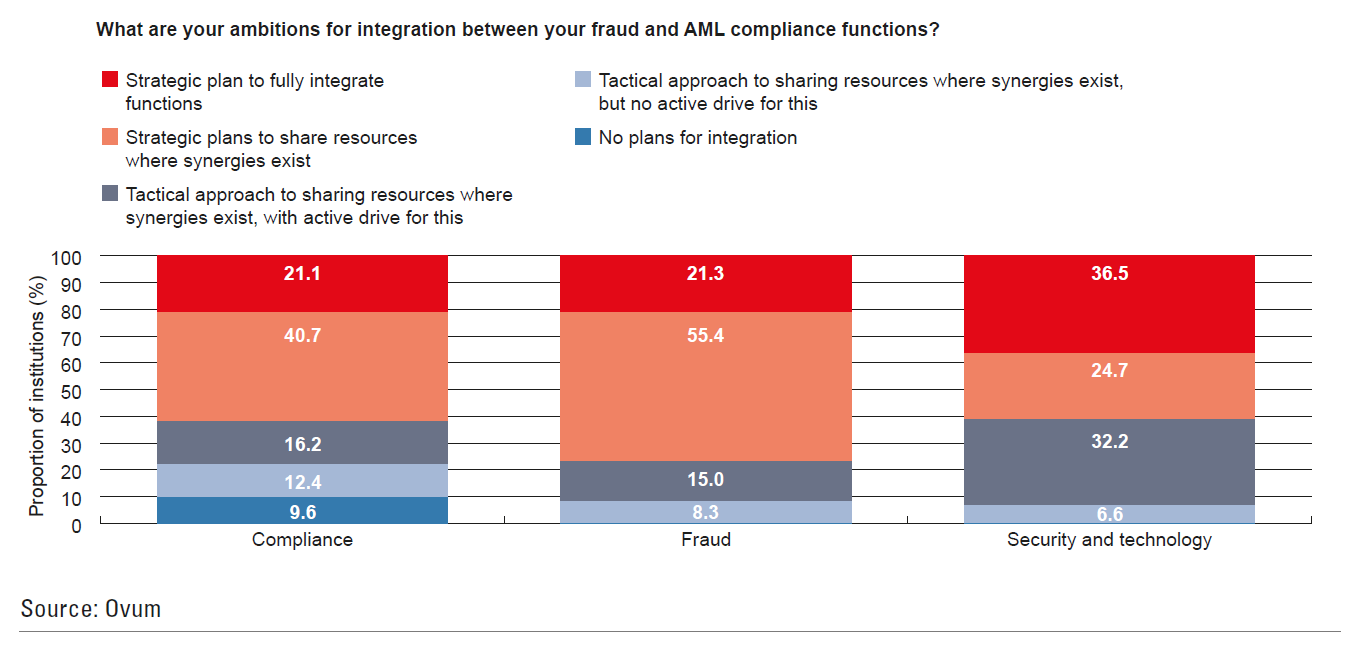 While the majority of banks across all regions have strategic plans for convergence, nearly half of UK banks reported a strategic plan to fully integrate functions, compared to 26 percent of all other banks.
Timeframe for Integration

Nearly half of banks worldwide are aiming to achieve convergence in less than three years.
Ovum surveyed over 100 retail banks on their priorities, challenges, and plans for financial crime, looking to assess the maturity of the sector in tackling financial crime, and ambitions towards integration. The respondents came from the US, Canada, the UK, South Africa, Scandinavia, Germany, and Austria.
For more country-specific information, read our ebooks for:
And for a global outlook, see this white paper by Ovum, Adopting an Integrated Approach to Fraud and AML Compliance.