"It Could Happen to You" might be one of the cheesiest movies of the 1990s (71% on Rotten Tomatoes) but in making my fraud predictions for 2020, the title has an ominous ring to it. Unlike the movie's lucky lottery-winning Nicolas Cage, "it could happen to you" means that you, a family member, or someone you know will be a victim of a scam or other major fraud this coming year.
That's a pretty gloomy outlook, I know, even for someone who goes by FraudBird. But my fraud predictions are driven by two factors that I believe will crash into each other in 2020 and dramatically ramp up scammers' success:
Fraudsters are getting incredibly good at duping their victims, who range from the elderly to professionals and government officials.
Consumers are conditioned to want every digital interaction to be fast, faster, fastest. As one of Amazon's 105 million Prime members, I must confess to ordering items in less than one second with one-click purchasing. As a corollary to this speed, we have vested outsized amounts of trust in most or all of the companies we do business with online.
How Fraud Could Happen to You
Even the most aware and astute consumers can unwittingly give fraudsters financial credentials. You can get the wrong email or wrong urgent text message on your phone, log in with your password, and do whatever you're instructed. Only then will you realize that you've logged into the wrong place, and provided the wrong information.
These fraudulent exchanges can happen in just seconds, as part of the go-go flow we are accustomed to with mobile transactions. Whether confirming credentials as we make mobile bill payments while standing in line at Starbucks, or checking account balances as we head out to go holiday shopping, we expect speed and convenience to the point that a reasonably clever fraudster can insert themselves into the process.
2020 Update: The pandemic did indeed make more people victims of fraud scams. Learn about the 6 types of COVID-19 scams to watch out for, and how to deal with them. 
The Scams You Don't Hear About
One of the most popular FICO blogs is Sarah Rutherford's "What is Authorised Push Payment Fraud?" which describes how fraudsters deceive consumers or individuals at a business to send payment under false pretenses, to a bank account controlled by the fraudster. As payments made using real-time payment schemes are irrevocable, the victims cannot reverse a payment once they realize they have been conned. Notably, authorized push payment fraud was up 44% in the UK in 2018, a huge leap.
While fraud and scam statistics are readily available, anecdotal evidence of exactly how fraud is perpetrated aren't. Here are a couple of examples — both true — of the kinds of fraud incidents that victims keep out of headlines:
A federal government official was conned into wiring the proceeds from a real estate sale into a fraudster's account. The criminal created a spoofed email that perfectly mimicked that of the official's realtor, including details on the new property to be purchased by the official. Instead of the official's wired funds going to a title company, they went to the fraudster's account. The government official was unable to recover the money.
A celebrity's online file-sharing service was breached by foreign hackers, who harvested mobile phone numbers from it. The cybercriminals then exploited the SS7 vulnerability of mobile phones to gain access to the bank accounts of members of the celebrity's inner circle, draining accounts of hundreds of thousands of dollars in just minutes.
Until now, these kinds of modern horror stories were things that happened to friends of friends. In 2020, it could happen to you.
A Little Bit of Friction Reduces Fraud
Don't get me wrong — I really don't want to be a doomsayer. At this time of year where we are exposed to the constant barrage of reruns of A Christmas Carol, you do have the opportunity to change your future! (BTW: If you have never seen Sir Patrick Stewart perform his one-man version, you are really missing out).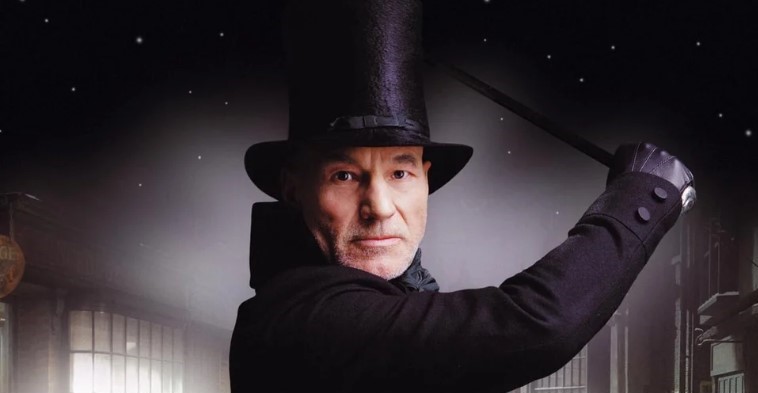 In addition to making a renewed vow to be more vigilant, I can let you know that you can rest a little easier; there is one way it will soon be much harder for cyber crooks to steal your credentials and get into your finances.
Liz Lasher recently blogged about FICO's new authentication and identity proofing solutions, which provide much stronger methods of proving who you are, including voice, behavioral biometrics and more. These additional steps will add a split second to consumers' transactions, providing the slightest amount of friction to financial processes.
It's the kind of micro-friction that consumers appreciate. Just ask the 6.9 million cardholders who received fraud alerts via text message on Black Friday and Cyber Monday 2019 from FICO® Customer Communications Services. This has proven to be an extremely popular way for banks and card issuers to inform customers of suspicious activity, and allow them to take action to protect their assets and accounts.
Stay safe in your mobile world. More than anything, I want my 2020 fraud prediction to be wrong. Follow me on Twitter @FraudBird.