When it comes to fraud, are people worried about the wrong things? New data suggest that people are concerned about fraud, but one of the biggest threats seems to be flying under the radar, at least for consumers. That threat is fraud scams – tactics and techniques that fraudsters are using to trick people into giving away their money.
The financial impact of scams is staggering indeed: in the UK alone, authorised push payment (APP) scams accounted for £479 million in gross losses in 2020.
You might think that fraud accounting for hundreds of billions of pounds of loss would be a top concern for consumers – but according to FICO's recently completed Consumer Fraud Survey: 2021, it is not. Globally, consumers had the least amount of concern around being tricked into sending payments to a fraudster (less than 7%), even lower than their stated concerns about being pickpocketed (7%). That finding stood out for me like a neon sign on a dark street and was one of the most surprising results of our survey.
This laissez faire attitude is despite the dramatic and devastating uptick in scams. In September 2021, UK Finance reported a 71% increase in APP fraud during the first six months of 2021. I recently wrote about how We Can All Fall Victim to Social Engineering and Fraud, so I have a particularly poignant appreciation for the effects of scams on one's wallet and psyche.
Clearly, fraudsters are finding fertile ground for their nefarious actions. But other findings from our survey shed more light on how and why scams are succeeding, and give a glimmer of hope on how to fight them.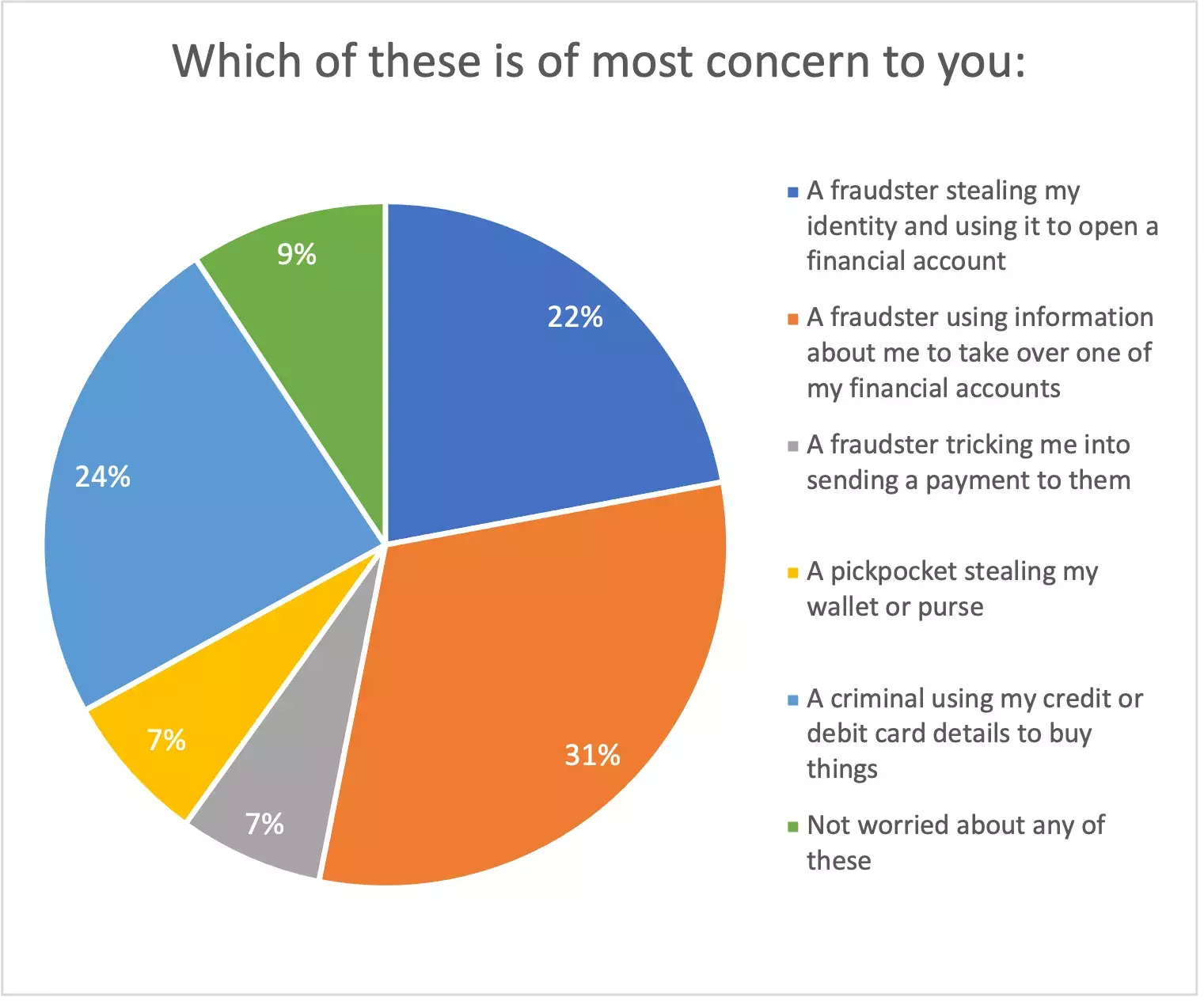 Preferred Communications Channels are Susceptible to Fraud
In September 2021, we commissioned a survey of 12,000 adults (1000 in each of twelve countries across the globe) to gauge consumer sentiment around fraud protection and customer experience. When we asked customers how they prefer to verify payments, nearly 80% globally said they prefer to use digital channels including text messaging, emails, bank apps, and 3rd party messaging services. The majority prefer text (43%) while another 17% prefer email, despite security flaws described as early as 2016.
When you combine communication channels that are known to be susceptible to fraud with a lack of concern about being tricked into sending real-time payments, you have a potent recipe for trouble. Fraudsters can exploit our addiction to immediacy and urgency, our tendency to respond to text and emails reflexively, without carefully considering exactly who is contacting us and why.
A simple phish or smish can turn into a nightmare for a consumer whose guard is down and is using their preferred communication method (text or email) to respond to a legitimate-looking message. Given the explosive growth of scams and human tendency to rely on vulnerable communication channels, how can we tackle the epidemic of scams?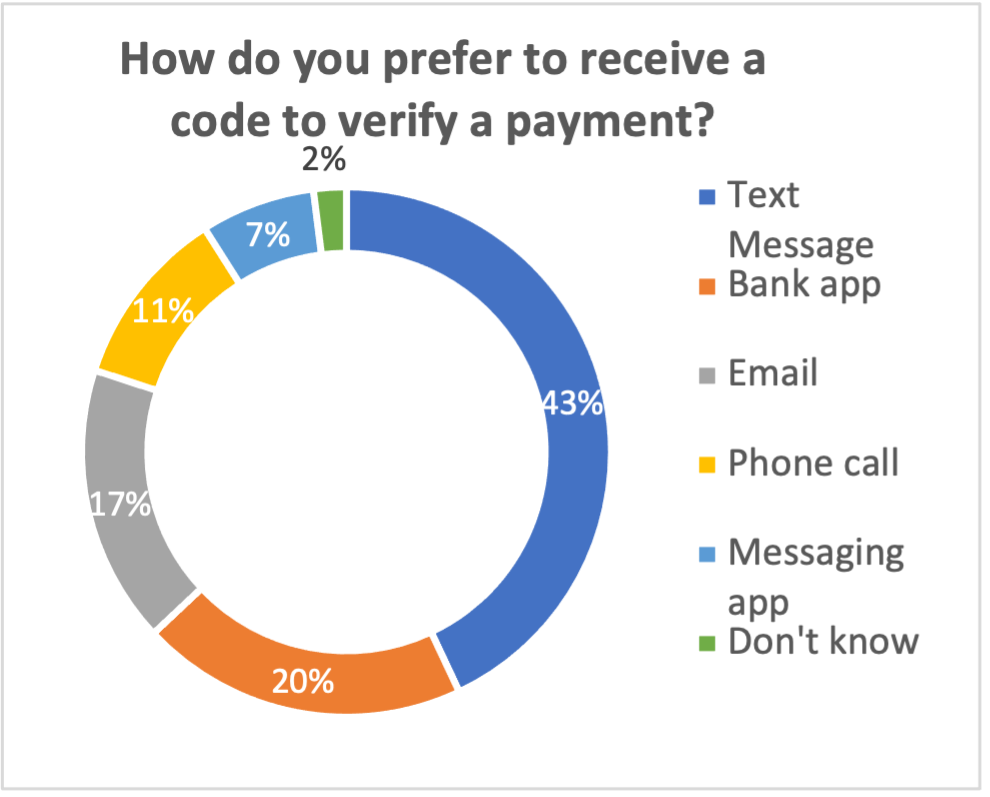 How FICO's AI and Machine Learning Models Help Fight Scams
Fortunately, it's not all gloom and doom. At FICO, we've been committed to fighting fraud for more than 30 years, and we're continually innovating to combat evolving schemes. Fighting scams is no exception, and in May 2021 we launched a new AI/machine learning-powered retail banking fraud detection model that incorporates a Scam Detection Score.
As my colleague Scott Zoldi points out in his post announcing the recent Falcon Retail Banking 3.0 Model, 
"By taking advantage of the distinguishing characteristics revealed by our analytics, the FICO Falcon Fraud Manager Retail Banking Consumer v3.0 model now delivers advanced detection of both scams and third-party fraud. While the original v2.0 fraud score today is used by clients to detect both fraud and scams, the new v3.0 model, with the new Scam Detection Score, further leverages targeted profiling of customer behavior to spot scams, detecting 50% more scam transactions at a 0.5% transaction review rate."
That's good news for consumers and their banks using FICO models, as it enables the financial institutions to directly address the rise of scams and add a frictionless layer of protection for consumers. But what about those pesky texts and emails?
Customer Communication Services for Proactive Fraud Management
Here again, FICO has innovative and proactive tools to engage consumers, using the channels they want and when it is most appropriate. FICO's Customer Communication Services for Fraud offer capabilities for low-friction, real-time outreach, whether you're trying to verify a payment, identify whether a transaction is legitimate, or resolve an outstanding issue.
Customer Communication Services also let you proactively, automatically connect with your customers while maintaining accurate, centralized details to inform a 360-degree view of your customer relationships.
This is especially helpful in the always-on, immediate response world we find ourselves in today. And it is another powerful arrow in the fraud-fighting quiver that banks and other financial institutions can use to combat fraud.
Like I said in my recent post, "We can all become victims of fraud." But by raising awareness of the growth and impact of scams, as well as the capabilities that FICO offers for banks to help detect and prevent them, we can collectively work to stop fraudsters in their tracks. (Even if consumers are cautiously guarding their pockets, while answering their mobile.)
For more insights about global consumer sentiments on fraud prevention, download our recent whitepaper: FICO® Consumer Fraud Survey: 2021.
Thoughts on consumer concerns about scams, or wondering how to put the best fraud detection and prevention tools in place at your financial institution? Tweet me on Twitter @identity_sarah.
How FICO Can Help You Fight Scams