Debt Collection & Recovery
Debt collection teams continually faces budgetary scrutiny and are told to achieve more with less. No debt collection business wants to significantly expand headcount, overheads, or capital outlay. As a result, industry top-performers have sought to improve collections performance with predictive analytics, to help drive, faster, smarter and more efficient collections. In this post, the four key routes to unlocking the power of predictive and prescriptive analytics are outlined.
Cutting Costs
The best collectors, if they're generally handed marginal-risk cases, will usually recover the most money. It's not rocket science. But the critical key is the ability to provide them with the right case at the right time. Predictive models forecast, with a high degree of accuracy, the cases that are most likely to pay - and the assigned cases likely to return the highest yield. The magic happens when models accurately predict the likely lower-yield cases. These can be categorised, put in the hands of a collection agency, or sent for alternative, lower cost treatments.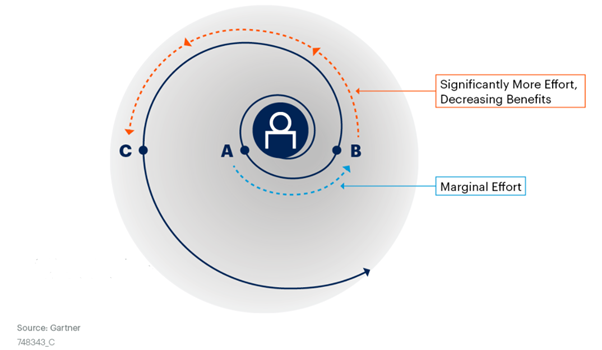 Enhancing Customer Service Equates to Paying It Forward
Predictive models can also help enhance customer service by offering lower-risk customers the opportunity to self-cure. If the model predicts a customer will respond and pay via a light-touch, high-return strategy, then it makes sense to give them more time to pay. Irrespective of the favoured channel, tone of voice is everything. Phone calls, letters, SMS texts can be less insistent and less intrusive, often resulting in fewer complaints and less embarrassed customers.
It's no surprise studies show anyone who feels they got better customer service is more likely to be compliant in the future. Happy customers typically continue to shop with the same company, helping pay forward the positive sentiment. By de-prioritizing low-risk cases, collections staff can focus on cases that count and those that typically wouldn't be collected without direct intervention. It's a strategy that also results in a lower cost of collection.
Improving Strategy Performance Over Time
Analytics can help continually improve operations by measuring and informing the impact of individual changes to collections approaches. So-called adaptive control or champion / challenger testing, for example, has highlighted how up to 80% of delinquent accounts are often willing to adapt to existing collection strategies, while 10% may favour an alternate strategy and the other 10% prefer another technique.
Analytics can accurately measure the impact of changes from each strategy, because all the other factors will be kept in sync. It's a particularly effective approach for successfully comparing differing contact timings, differing channels, messaging, call campaigns and payment agreements. Virtually any strategy change can be accurately compared and analysed. Test and learn allows continual improvement to operations, or the implementation of hybrid approaches, when debtors receive differing treatments depending on the likely success of their respective customer segment.
Optimizing Collections Strategies with Prescriptive Analytics
It's also often referred to as optimization. Crucially, it takes predictive analytics even further by looking across an entire business process to find the single strategy, or group of strategies, that are likely to result in the highest level of success. Goals can be simple such as maximising sums collected or maximising potential returns within a set timeframe. Optimization algorithms can also account for staff, budget, legal costs and other constraints.
Prescriptive analytics also allows organisations to balance staff against their respective workloads. They can highlight the opportunity cost of moving staff between specific workloads, or specific activities on cases. Crucially, they can show when to stop working a case and stop chasing a lost cause in face of budgetary and resource limits.
Prescriptive analytics can also use a learning loop to continually ensure results are fed back into collections models, allowing automated fine-tuning of strategies. If customer behaviour, or economic circumstances abruptly change, models can be re-calibrated to stay consistent over time.
Finally, it's also worth noting that while all-singing, all-dancing analytics models can win significant returns, they rarely replace staff insight, instinct and expertise. Instead, they augment in-house expertise and help deliver even greater efficiencies. The analytics allow the calculation of critical options mathematically and provide reasoned objectives, underpinned by a framework for achieving the highest level of performance.
Find out how FICO® Platform Can Help Improve Your Debt Resolution Results