FICO recently announced that three of its employees had been announced as finalists for the Women in Credit Awards being held in London. The event was to be held in March but due to Coronavirus, it has been postponed to October.
So, this week our Chief Marketing Officer, Nikhil Behl sat down with our awards finalists Anat, Louise and Nicola to discuss how they came to work in the industry, their career insights and where they think the future of analytics is headed.
Today we speak to Nicola Pickering, FICO's Head of Client Success in EMEA.
Nikhil - What attracted you to a career in analytic software? What life choices led you to FICO?
Nicola: I've always enjoyed math and statistics.  When solving problems my inclination is to start with the data and use that to drive my thinking.  So, working for a company that has analytics central to its strategy and solutions was fundamental for me.
In terms of steps that led me to FICO, previously worked for Capital One, a customer and consumer of FICOs solutions.  That gave me the opportunity to witness first-hand the value FICO's solution deliver to its clients and end-customers.

Nikhil - What does your job entail? What do you find are the biggest opportunities and challenges?
Nicola: My job, in a nutshell, is to ensure our clients get the most value from our FICO solutions.  To do this effectively my team are the conduit within our organization to enable and advise our clients, as well as shape how we develop our solutions to continue to generate greater value for them.  Our FICO strategy to be 'Cloud First' is a great opportunity for us to add further value by providing our solutions as a best-in-class service.  With any function, it's critical to be able to demonstrate the value it creates.  As my team is relatively new within FICO (established 2 years ago), this is even more important.  Demonstrating, measuring and tracking this value is complex and multi-dimensional and has been a challenge that we have worked through as a team, to develop a client success dashboard which considers client satisfaction, retention and expansion.
Nikhil - What advice would you give to others considering a similar career?
Nicola: Great!  Come and join my team ? What's helped me in my career is to have worked within a bank, as a client, before working for a consultancy.  Plus, having had the opportunity to do several different roles has built out my knowledge and expertise.  In the role I am in now, what is fundamental is the relationships and network I have built.  The more you understand other's roles, objectives and priorities, the more collaboratively and successfully you can work together.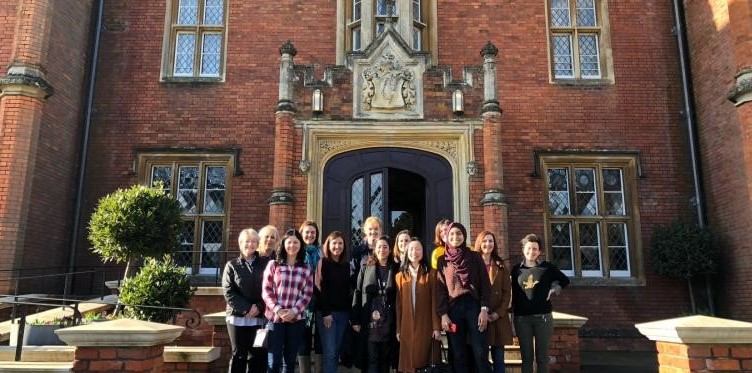 Nikhil - What's a common question you get from customers? What are customers looking for?
Nicola: "How can you make my business smarter and more efficient."

Nikhil - How do you see analytics impacting the world in the next 5 to 10 years?
Nicola: As we trust more in analytics to make more sophisticated and complex decisions beyond human comprehension, explainable and ethical analytics will come to the forefront and become a pivotal consideration.
* See what other women at FICO have to say about explainable and ethical analytics in the video below.