Can you use loan pricing to achieve your portfolio goals in these difficult times? Can you do it precisely enough to guarantee a significant boost in profitability?
In this series of videos, hear directly from a lender who has succeeded. Petr Kapoun, Erste Group Risk Management Advisor and former Chief Risk Officer at Home Credit Russia, has used FICO AI-powered optimization to achieve remarkable results: 26% increase in portfolio profit and a 29% increase in new sales. These videos share his views on optimization, as well as general information on decision optimization and answers to commonly asked questions.
Petr Kapoun, Erste Group Risk Management Advisor and former Chief Risk Officer at Home Credit Russia, describes how the lender used loan pricing optimization software from FICO to optimize loan pricing.
To hear more of Petr Kapoun's views on decision optimization, click on the images below: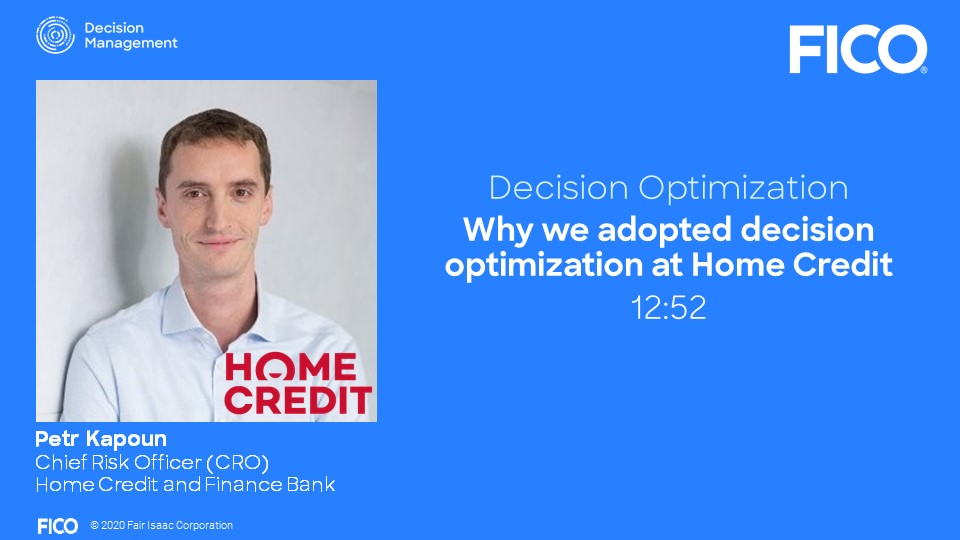 Petr Kapoun describes why Home Credit decided to use decision optimization technology from FICO for loan pricing optimization. The reasons include: proven uplift, fast results, a structure for collaboration, increasing use of analytics and better outcome simulation.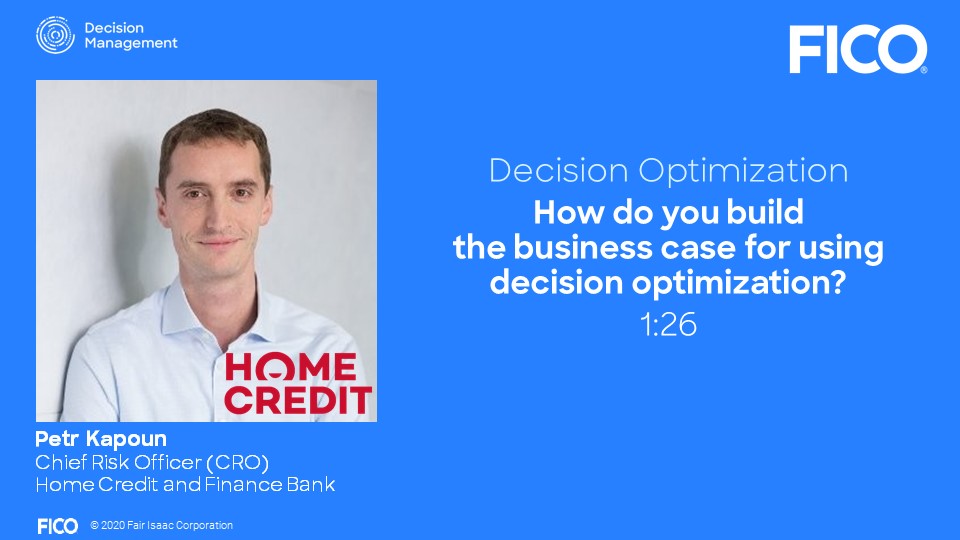 Petr Kapoun explains one of the core reasons to adopt decision optimization — that it replaces guesswork with science. He notes that this is similar to credit scoring, which was met with scepticism initially but is now almost universally used in lending.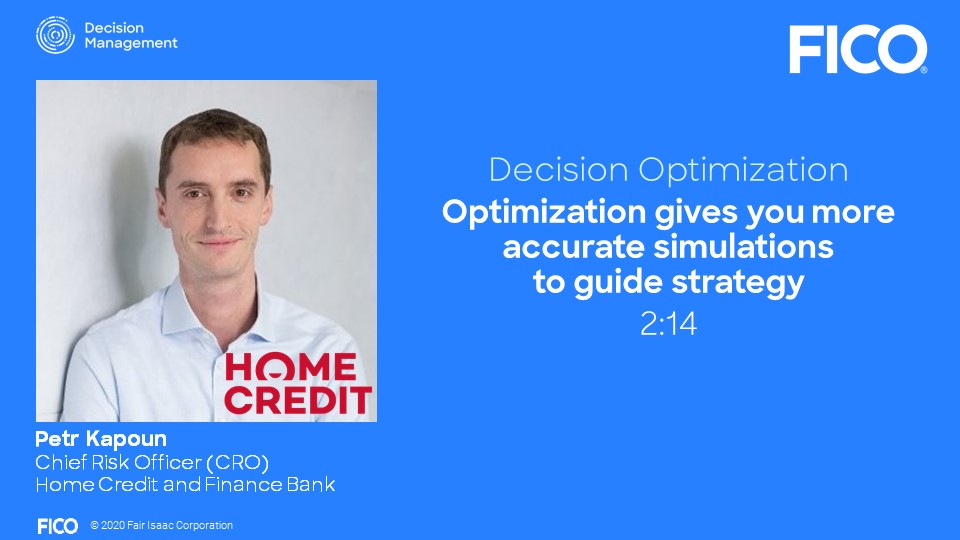 Petr Kapoun discusses one of the key benefits of decision optimization: using analytics, rather than hunches, to simulate outcomes of changing strategies.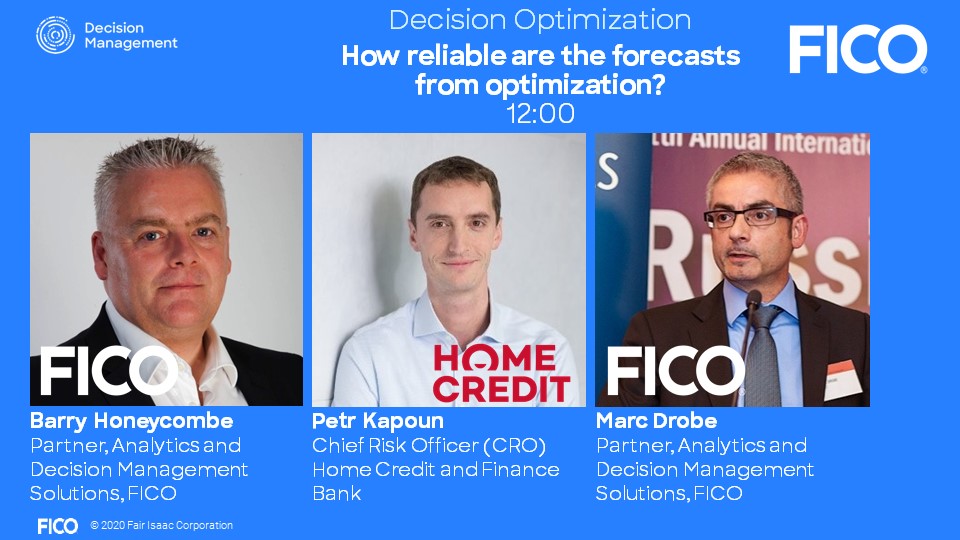 One of the key benefits of prescriptive analytics for decision optimization is the ability to forecast business outcomes. But how reliable are these forecasts, particularly in rapidly changing economic environments? In this video, hear from Petr Kapoun as well as FICO's Barry Honeycombe and Marc Drobe.
Petr Kapoun is Erste Group Risk Management Advisor, and at the time of this webinar was chief risk officer at Home Credit Russia, part of the Home Credit Group, which operates in nine markets worldwide. He has more than 15 years of experience in credit risk management, mainly within the Retail and Small business areas. In his previous position, he led retail risk management at Česka Spořitelna, the largest retail bank in the Czech Republic Petr has also worked at Citibank for five years in credit risk.
Discover How FICO Can Help You Use Prescriptive Analytics for Loan Pricing Optimization:
Five Keys to Out-Pricing (Not Under-Pricing) Competitors
Can You Prove You're Actually Making Optimal Decisions?
FICO Optimization Solutions for Financial Services