When young Russians apply for their first credit card at Sovcombank, they go through a fun, interactive survey that starts with the question, "How do you feel today?" What they're doing is participating in a new type of psychometric credit scoring that could expand credit in markets worldwide.
The scoring methodology was developed by EFL Global and marketed by FICO as part of our FICO Financial Inclusion Initiative, designed to open up credit markets around the world to a larger number of unbanked and underserved consumers. Sovcombank, a universal bank with more than 2 million customers, is using the score to "gamify" the credit application process.
The EFL credit risk score is created through a dynamic behavioral design and psychometric assessment that analyzes character traits with a proven relationship to credit risk. It's an ideal approach for applicants who do not have a credit history and therefore cannot be scored using traditional methods.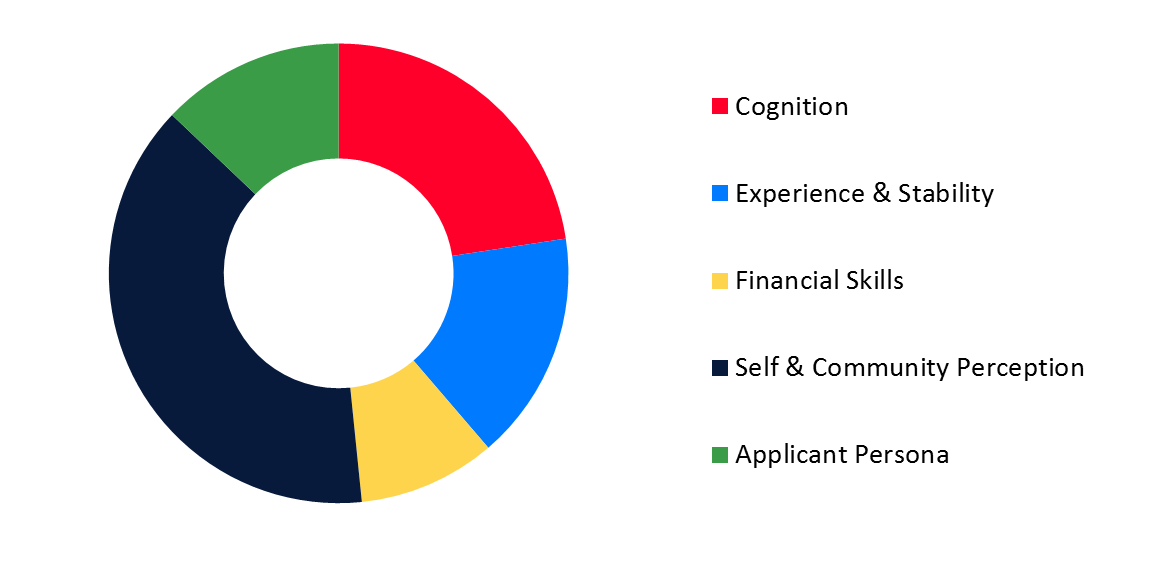 EFL has been part of providing more than $1.3 billion to nearly 1 million entrepreneurs and individuals around the world. Many of these people would have been unable to obtain credit by traditional means.
Gamification and surveys are fun ways to score people, but the approach itself is backed by rigorous science. EFL was founded in 2006 when Drs. Bailey Klinger and Asim Khwaja created the Entrepreneurial Finance Lab Research Initiative at the Harvard Center for International Development. This project set out to develop low-cost credit screening tools to help stimulate entrepreneurial finance in emerging markets by addressing information asymmetry.
Expanding credit worldwide
The innovative approach taken by EFL is one way we are working to facilitate credit access for the more than 3 billion consumers that are unbanked or underbanked.

Through the FICO Financial Inclusion Initiative, we offer new, innovative FICO solutions, which incorporate a wider range of data sources. We are also partnering with companies such as EFL that are committed to expanding credit access and have products that meet our strict expectations and requirements.
For example, when assessing a new data source or scoring approach, we apply a six-point test to make sure the approach will deliver in the real world. Many people think that all you need is a predictive score — in fact, that is just one of six characteristics a strong scoring system needs.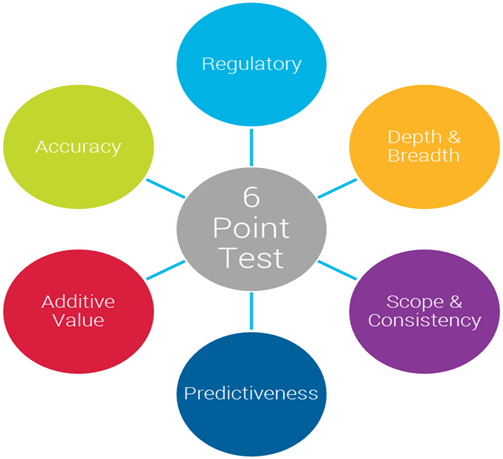 We apply a similarly rigorous approach when exploring alternative data sources for credit risk scoring. As part of this, we will look at the data hierarchy. Clearly, the most powerful data on credit performance is credit data, but where that's not available, bill payment data, non-financial data, or consumer-contributed data will be relevant.  Any new solutions using alternative data — that is, data other than financial account data — require an empirical analysis of the value that data will bring for specific segments of the market.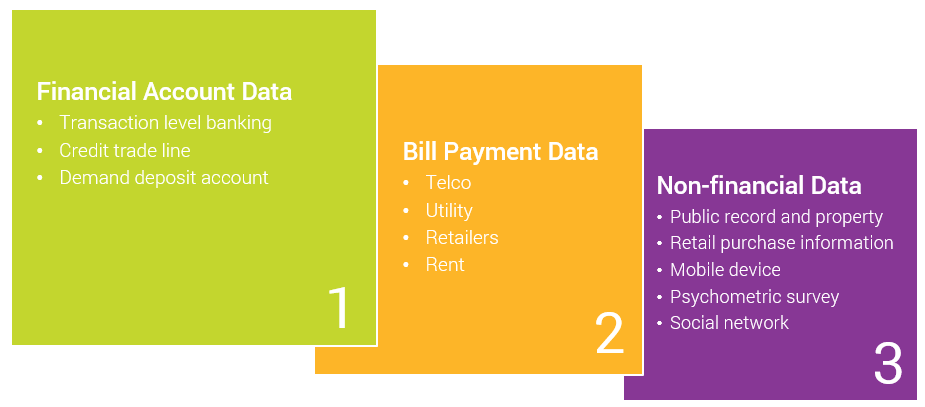 The data evaluated and ultimately used in any FICO solution must always comply with territory-specific regulations in the country in which it will be used. Additionally, for data collected from mobile and social networks, the consent of the consumer is always received prior to use in any FICO solution.
It may be surprising to some that FICO, the world leader in crunching credit data, would sell a partner's score that starts with a question on the applicant's mood. But we feel this approach offers a whole new way to bring more people into the credit mainstream. Our work with Sovcombank is just the first in a series of exciting opportunities to progress this partnership in Russia and in other countries.