According to research from Equifax, the 2008 recession had an unexpected and interesting effect on credit unions. While market volume was down across the board in auto loan and bank card originations:
Credit unions increased their market share by about 15% in auto loan origination.
Credit unions increased their market share by nearly 6% in bankcard dollar origination.
And although Equifax is still relying on preliminary data, there are many reasons to believe these trends are repeating during the COVID-19 caused recession. The data shows:
Since the beginning of 2020, credit unions have gained nearly 10% in market share of auto loan origination.
Since the end of 2019, credit unions have gained nearly 3% in market share of bankcard dollar origination.
Best practices for finding new customers
The emerging trend of credit unions winning customers over from large banks during economic downturns and uncertainty has not gone unnoticed. As big banks pull back new credit offers, many credit unions and regional banks are now asking, How can I ride the wave of this trend and win customers from big banks? How can I reach the right customers with the right offers?
According to best practices, financial institutions wanting to reach out to potential new customers should:
Leverage risk criteria within marketing efforts with prescreen offers
Target consumers that can be won and kept
Invest in new solutions that blend data and software into a single package
Employ templated approaches to content and offer management
Minimize the number of contracted vendors
Pain points in prescreen marketing
Within financial services, the majority of consumer lending and credit card acquisition mail volume is prescreened. However, credit unions tend to utilize prescreened mail less frequently than the industry as a whole.
To better understand this, during a recent FICO and Equifax webinar, Credit Trends and Best Practices in Prescreen Marketing, the hosts asked viewers "What is your top pain point around prescreen marketing today?" The top answers from viewers were:
41.5% said the long manual process
22% said the high cost of campaigns
22% said infrequent campaigns
9.8% said limited access to data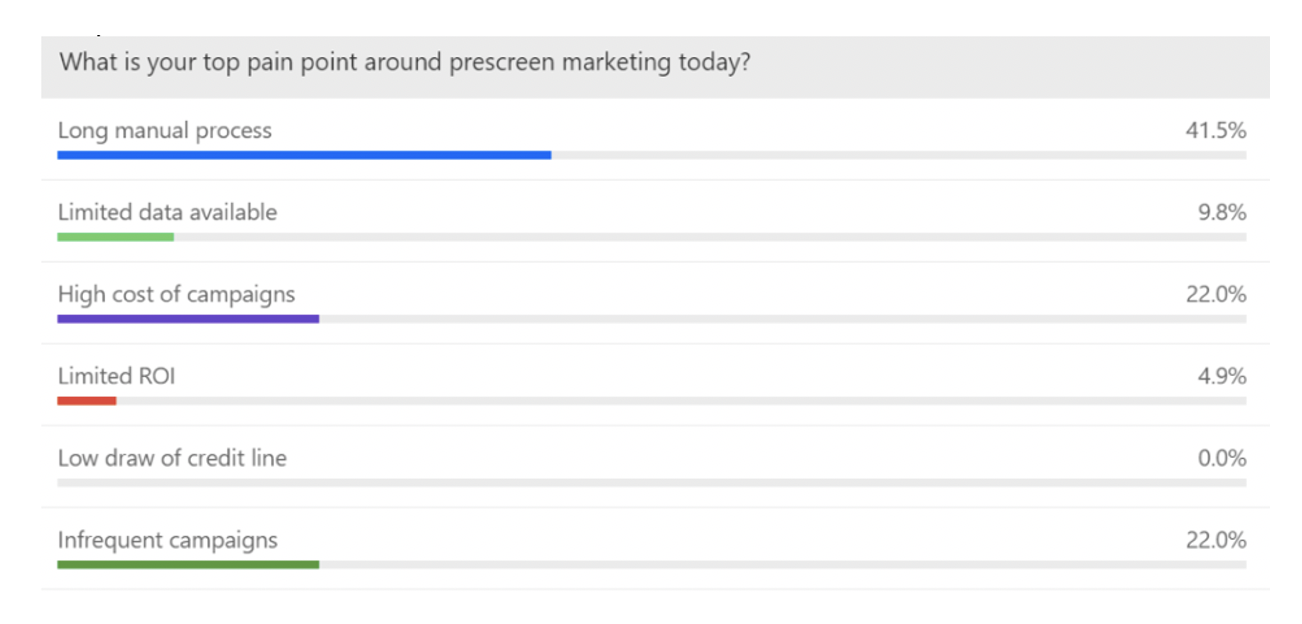 If one or more of those answers resonates with you, you're not alone. Credit unions and regional banks have long been challenged by the laborious nature of prescreen marketing and gaining access to affordable data and tools. But cost-effective and flexible solutions now exist to help automate the prescreen process and create personal and frequent campaigns that compete with those from large financial institutions.
How to win customers from large banks
In the midst of a pandemic, election and a volatile stock market, we see SaaS solutions as the best option to help credit unions and regional banks gain the flexibility they need for growing customers while managing risk. SaaS solutions offer more ways to win customers from large banks by packaging best practices.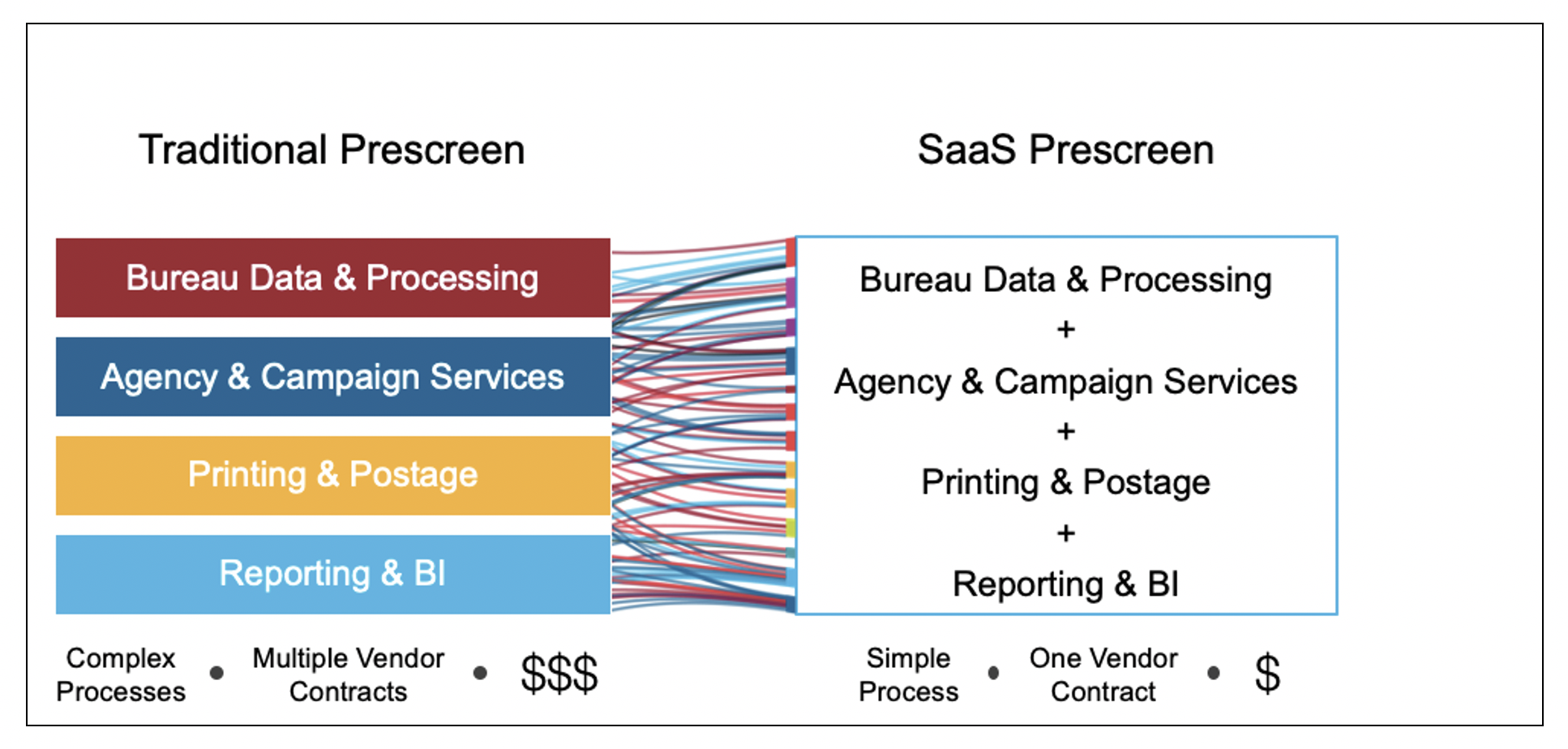 The business of running prescreen campaigns doesn't need to be expensive, complex, and composed of multiple products from multiple venders. Look for SaaS solutions that help you: 
Enter the market fast and frequently.
Test and learn quickly.
Get ultra-personalized and pinpoint potential customers within your geography.
Start and stop your campaigns at any time, no matter how small.
Free your budget from the burden of minimums.
Organizations improving their marketing and prescreen processes achieve:
3x acquisition volume
15% increase in cross-sell
8% increase in account balance
To learn more about how to improve the effectiveness of your prescreen campaigns visit https://www.datadecisionscloud.com/