Setting affordable repayments for a consumer is at the foundation of collections and compliance. Fortunately, assessing affordability is getting easier.
These are the headlines from a FICO webinar my colleagues and I just presented on the financially vulnerable and how to assess affordability in a robust, compliant and operationally efficient manner.  We covered the key regulatory and market challenges, focusing on FCA and CONC principles-based regulation in the UK, and how to interpret requirements for different types of financial debt at different stages of delinquency.
The interactive polls of attendees — all of them UK-based professionals in collections and recovery — reveal three reasons why affordability assessment is so important.
1. The biggest headache for most organizations is demonstrating compliance.
Excel spreadsheets and basic forms are not sufficient to meet conduct risk goals.  A workflow-based tool (like the FICO® Affordability Calculator) is critical to demonstrating the customer/agent steps and steering the consumer appropriately.
2. 45% of organizations can complete income and expenditure analysis in less than 20 minutes.
Any organization that is taking longer to conduct those analysis should be looking for a workflow and automation solution to help them shorten the time.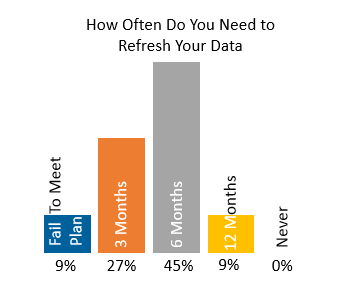 3. 72% of organizations believe that they need to refresh the affordability assessment with the customer every 3 or 6 months.
Managing a refresh in an efficient, customer-focused way is critical to minimizing operational costs and ensuring customer engagement. Customer self-service and data pre-population should be key features of the solution.
For more information, please watch the replay of our webinar.