Ligalytics is joining the roster of firms that use the FICO® Xpress Optimization Suite to solve complex sports league scheduling challenges in record time.
Based in Germany, Ligalytics provides custom sports scheduling optimization solutions for several major national and international sports leagues, including such top European sports leagues as:
"Sports league schedules pose difficult analytical challenges because of interdependent considerations and constraints," said Professor Dr. Stephan Westphal, executive director of Ligalytics, with a track record of more than 15 years in sports scheduling. "Such schedules should increase the number of spectators while balancing the availability of sports sites, broadcast schedules, sponsors' wishes and the need to have schedules that achieve a fair balance between weak and strong teams. We have developed sophisticated algorithms that consider billions of alternatives, which critically depend on a fast mathematical optimization solver. We chose FICO Xpress because its solver gives us the greatest reduction in runtime, and the software has incredible flexibility."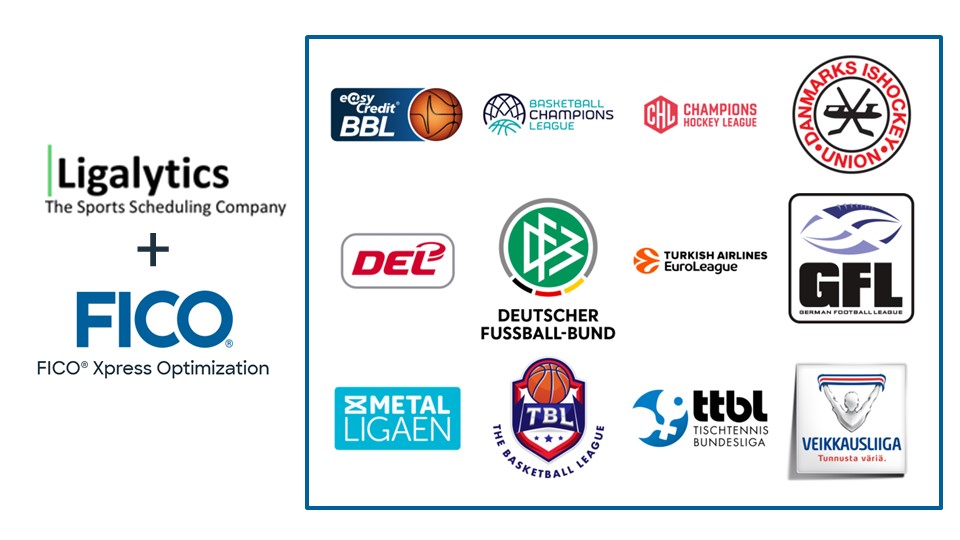 As part of FICO® Xpress Optimization, FICO® Xpress Solver helps customers solve their most difficult, complex business problems by providing the widest breadth of industry-leading optimization algorithms and technologies. FICO's powerful and versatile algorithms solve for large-scale, linear and mixed integer problems, constraint programming and non-linear problems. FICO Xpress Optimization is part of the FICO® Platform, a cloud-based, AI-powered environment for managing decisions across the enterprise.