Stopping financial crime in Australia is an age-old problem, but today's criminals have become so sophisticated that long-standing anti-money laundering (AML) systems and processes are no longer keeping up.
Like other advanced financial sectors, Australia has a complex and evolving regulatory environment. In comparison to others in the Asia Pacific region, regulation has evolved due to last year's Royal Commission, updates to the privacy act as well as changes enacted by global bodies such as the FATF (Financial Action Task Force). This region, and Australia in particular, is under scrutiny in light of recent, high-profile money laundering cases and instances of noncompliance spanning the banking sector, casinos, clubs and the property market. Much more needs to be done to modernise efforts for fighting such criminal activity.
Convergence—that is, bringing together fraud and AML functions—will be key, as well as moving on from rule-based AML systems.
Stopping Financial Crime in Australia: Convergence Is "in" But Does It Go Far Enough?

More than 70% of Asia-Pacific (APAC) banks believe that convergence will help stop fraud and financial crimes, but this same research shows there is a long way to go. In light of these results and experience in the sector, industry observers are warning Australian financial institutions that a fast follower mindset would stand in the way of necessary progress.
Most banks in the APAC region admit they currently have siloed fraud and AML operations with more than 90% of respondents identifying they operate separately or have low levels of collaboration when it comes to controls, detection systems and investigative systems.
In contrast, 82% of banks in the United Kingdom (U.K.) report either full integration of fraud and AML operations or a high level of collaboration for detection systems, and over three quarters are integrated in terms of controls.
Despite the high level of agreement that convergence is the way forward, APAC banks are lagging the U.K. as well as the U.S. in two additional ways:
Failure to plan: While 61% of APAC banks are keen to achieve convergence ambitions in the next three years, only 18% actually have a strategic plan to integrate their fraud and AML compliance functions. This puts their planning efforts significantly behind that of their Western peers with almost a quarter of U.S. banks and almost half of U.K. banks reporting they have strategic convergence plans.
 
Information sharing versus integration: The convergence ambitions themselves are quite different in APAC compared to overseas. Many APAC banks (38%) are undertaking a tactical approach, rather than full integration. This would involve actively sharing resources such as data, controls or staff across fraud and AML functions where synergies exist. However, in the U.S. and the U.K. more than 80% of banks are aiming for full convergence of the two functions.
The table below illustrates the current level of integration between fraud and financial crime compliance functions as reported by fraud and financial crime leaders in a global survey.
Top Areas

APAC

U.K.

U.S.

1

Reporting lines:
8% very integrated

Investigation systems:
53% very integrated

Data:
27% very integrated

2

Data:
3% very integrated

Detection systems:
35% very integrated

Investigation systems:
24% very integrated

3

Investigation systems:
3% very integrated

Data:
24% very integrated

Controls:
24% very integrated
 
Stopping Financial Crime in Australia: Act Now to Move From "Hotbed" to AML Success

Banks in this region may be watching the change happening overseas to learn lessons from the first movers before they undertake significant change themselves. However, outdated, siloed systems, manual processes and the current state of regulatory compliance will not suffice as evidenced by recent news about organizations in a range of key sectors in Australia falling prey to significant money laundering crimes, self-identifying that their systems are not up to scratch, and facing penalties and reputational damage for monitoring and reporting breaches.
While most banks in the APAC region understand the benefits of integrating their financial crime functions, they are not currently as integrated as banks in other countries. Those with plans have ambitious time scales, but they do not intend to integrate as tightly as seen in other markets. In addition to watching for the best practices of the first movers converging the fraud and AML parts of the business, they will also need to adopt the best of new breed of technologies that have been developed to work across fraud and financial crime.
The Australian Transaction Reports and Analysis Centre has recognized that RegTech plays an important role in assisting organizations to meet their AML obligations and has been employing artificial intelligence (AI) and machine learning in the fight against money laundering for years. AI is certainly the way forward; proven AI-based technology solutions that have been successfully used to fight fraud can be applied to AML.
Financial institutions in Australia must not wait for new regulations mandating an increase in RegTech, artificial intelligence and automation to emerge. They must act now to ensure they can protect their organizations, shareholders and customers from sophisticated fraud operations as well as prevent criminal activity by monitoring, identifying and stopping money laundering operations in its tracks.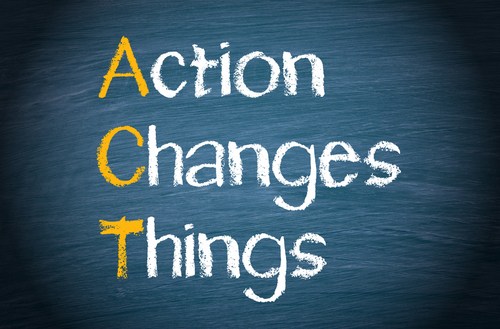 Stopping Financial Crime in Australia: Four Ways to Act Now
1) Compliance Culture vs Cost Centre
No longer a costly and time consuming "check the box" exercise to keep regulators at bay, compliance is considered a function that is pivotal to protecting brand reputation, avoiding hefty fines and stopping new criminal attack vectors. From 2020, for AML compliance to be effective, it must use the latest AI technologies and be imbued as a culture from the top down, with its value to the entire business communicated and understood.
2) Bring Fraud and AML functions together
More than 70% of APAC banks believe convergence will help stop fraud and financial crimes but only 18% have a strategic plan to integrate fraud and anti-money laundering compliance functions. Against a backdrop of change and sophisticated attacks, financial organisations need a coordinated perspective of risk, and a synchronised effort to fight crime.
3) Move on from outdated rules-based anti-money laundering systems
As regulations become ever more demanding, rules-based systems grow more and more complex with hundreds of rules driving know your customer (KYC) activity and Suspicious Activity Report (SAR) filing. More cases get flagged for investigation driving up false positive rates significantly. Sophisticated criminals devise work-arounds, avoiding known suspicious patterns of behaviour. 
4) Use AI and Machine Learning to add a "superhuman" boost to AML  
Machine learning algorithms learn novel new relationships from data and dramatically improve the efficacy of compliance operations. They can uncover previously hidden patterns in money movement and quickly identify changes in criminal behavior.