It's no surprise that COVID-19 would be one of the subjects that drew readers to the FICO Blog last year, but for the Fraud Protection and Compliance category it wasn't the only top draw. Two of our top five posts focused on digital transformation innovations in biometrics and customer identification.
What else made for the hottest reads in 2020 for fraud and financial crime? Here were our top 5 posts:
TJ Horan reported on a key takeaway from the Aite Financial Crime Forum: lenders are serious about combining their fraud and financial crime protection systems. While this idea has been around for years, TJ noted several factors that show it's moved from an aspiration to a plan:
Many in the industry have long thought that convergence requires merging of the actual teams involved and being co-located. Now there is a growing understanding that convergence is more about communication, process, and technology infrastructure, making the required changes more accessible.
Technological advancements — including the proliferation of cloud deployment, the accessibility that SaaS provides and the significant gains to be had from deploying advanced AI and machine learning — have spurred institutions to take actions towards convergence.
Growing pressure from regulators has incentivized financial institutions to put even greater focus on tapping into innovative ways to combat fraud and financial crime more efficiently and effectively.
With convergence being an industry topic over the last few years, there is a better understanding of the benefits, which include better harnessing data with the elimination of silos and a substantial reduction in operating costs due to not having overlapping software functionality.
The industry is looking more broadly at what areas can be converged. There is also excitement about converging fraud and financial crimes with cybersecurity, which only heightens the benefits.
The recent surge of real-time payments across the globe means that not only are customers moving money faster, but criminals are too – furthering the need for a centralized solution that enables a clearer view of crime.
You can dig into this topic in TJ's on-demand webinar, Fraud & Financial Crime Convergence: Demanding Smarter Decisions.
"FICO recognizes that device IDs are no longer immutable, nor reliable as an indicator of potential fraud," noted Doug Clare in his post on biometrics. "In response, we've taken a fundamentally more modern approach to fighting identity-based fraud, actively supporting the strong customer authentication called for by regulations including the European Union's second Payment Services Directive (PSD2) and industry standards such as 3DSecure 2."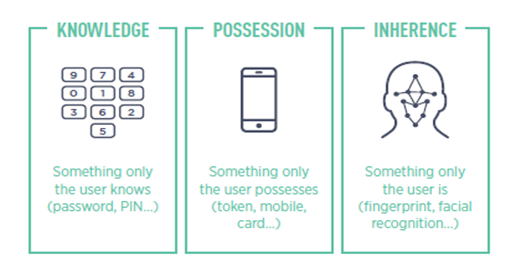 The inherence category is moving beyond fingerprints, voice and facial scans, Doug noted. " For example, Falcon® Authentication Suite includes authentication capabilities based on user behavior (still a biometric, albeit more complex than individual physical characteristics) and device telemetry. They establish your identity by non-intrusively examining user patterns (such as keystroke analysis of the way you enter your password), geolocation, and other behaviors around your device, such as your gait and which browser you prefer. These patterns create a behavioral signature that is unique to you, which can be assessed without asking you to perform additional tasks."
For more information, see the Executive Brief, "Biometrics: The New Cornerstone of Identity Authentication." 
Continuing our exploration of biometrics, Sarah Rutherford reported the results of a worldwide consumer survey FICO sponsored, which looked at consumers' willingness to use various methods of proving their identity. Trust in passwords is diminishing due to data breaches, and while one-time passwords are still popular they have also been compromised.
"Fortunately, our survey shows that acceptance of biometrics to secure accounts is now widespread and as people become familiar with different biometric techniques, they will accept them," Sarah noted. "People are particularly accepting of using biometrics for security when banking in fact far more are prepared to provide a biometric to their bank than to their government. On average 71 percent of people are prepared to provide a biometric to their bank for security purposes, this ranged from 64 percent in Canada up to 86 percent of Brazilians.
"Our survey shows that from a consumer's perspective the continued use of passwords is neither adequate nor desired. In a competitive environment where more and more activities are carried out digitally providing customers with an agreeable, efficient and safe experience when they use their accounts will be a competitive advantage."
Before the pandemic began, we were predicting that financial crime compliance efforts aimed at stopping money laundering, terrorist financing and the like would involve more artificial intelligence and automations. Our three predictions here were:
Prediction 1 – More AI
We see a trend and a mind shift of regulators which will help financial institutions. Regulators are more open to new methods like the use of AI (artificial intelligence), machine learning and robotics. In fact, they are actively encouraging banks to consider, evaluate and, where appropriate, implement these innovative technologies.
Prediction 2 – More Robots
Robotic process automation allows financial institutions to streamline and automate the process of investigation and alert handling in KYC and AML. Nothing can be more boring and expensive than hiring armies of investigators to simply close false positive alerts, which typically range between 75-90%.
Analytics-driven alert prioritization and RPA helps lower costs in the short term. But the combination of both can also lead to enormous effectiveness and efficiency gains. Our experiences have shown that these technologies can increase the number of SARs by 20% while at the same time producing efficiency gains of 30% in alert and case management.
Prediction 3: Fraud and Financial Crime Management Convergence
Another way financial institutions will look to lower costs and improve results next year is through the convergence of AML and fraud detection (as noted in TJ's post above). The systems used today for these functions are similar and fulfil many common requirements, such as detecting unusual behavior — but banks still operate them in a siloed manner. In their recent survey Ovum found that more than 80% of financial institutions want to achieve the goal of breaking down the siloes from an organizational point of view within the next 8 years.
To learn more about AI powered AML, click here
Along with all the obvious dangers of COVID-19 came new dangers created by criminals looking to exploit consumers' and businesses' uncertainty. Liz Lasher shared 8 tips for avoiding COVID-19 scams, and it's worth reprising that list here.
Do not click links or open attachments from people you don't know. If a company is sending you an email to advise you of their coronavirus response, Google the company's name to navigate to their website where the information will likely be cross-posted.
Talk to your loved ones and assure them you are safe, and discuss what your plan would be to reach out if you need help. Grandparents and others can be tricked into sending payments and draining their savings – don't let them be.
Bear in mind fraudsters may be going door to door for scams such as disinfecting homes to gain access to a home. Double check their legitimacy during this time of social distancing.
Be aware of pandemic-related scams such as buying face masks, or fake funding sites purporting to be collecting money for people that have lost their jobs.
If you are buying goods online, be careful of the seller's legitimacy. When in doubt, Google the seller's name + the word "scam". If it's a phone call, Google the number + the words "who called".
Don't trust a website simply because it begins with "https://". The s" merely means the data in transit is encrypted, that the site is legitimate or secure. 74% of all phishing sites now use SSL.
Think about how you want to pay for orders and use a trusted mechanism - such as a credit card or PayPal - which generally provides more protection. Be wary about making payments using wire transfers or bank transfers.  If you are a victim of fraud, it will be difficult or impossible to get your money back.
When trying to contact a company, or your bank, only use contact information you have found from a reliable source. For example, if you get an email that looks like it is from your bank don't check by calling the number in that email, but rather look on the bank's website or on your bank card.
"Scammers rely on creating a false sense of urgency, and the current situation is making us all more vulnerable," Liz noted. "Be cautious about responding to any offer where there is undue time related pressure."
For more tips, see Liz's post on 6 Types of COVID Scams to Watch Out For.