Seasonal consumer spending surged on UK credit cards in December, which is the trend you would expect in the holiday season. But this year's rise seems to also have been driven by inflation, pushing the amount of average credit card spend in the UK to the highest level since our UK Risk Benchmarking records began in 2006. This rise occurred in a month when UK retail sales volumes were widely reported as being down relative to past years.
December also saw a significant rise in UK cardholders missing one credit card payment, which underlines the financial pressures on consumers.
Here are the highlights of our UK report for December 2022:
Average total sales up 9% over November 2022 at £825
Average credit card balances rise by 5% month-on-month to £1,660
Accounts missing one credit card payment jumped month-on-month by 19%
Percentage of customer accounts with two missed credit card payments was 19% higher than December 2021 and 20% higher for three missed payments
The trend of falling payments to balance also continued in December 2022 with a 2% month-on-month drop and a 4% year-on-year decrease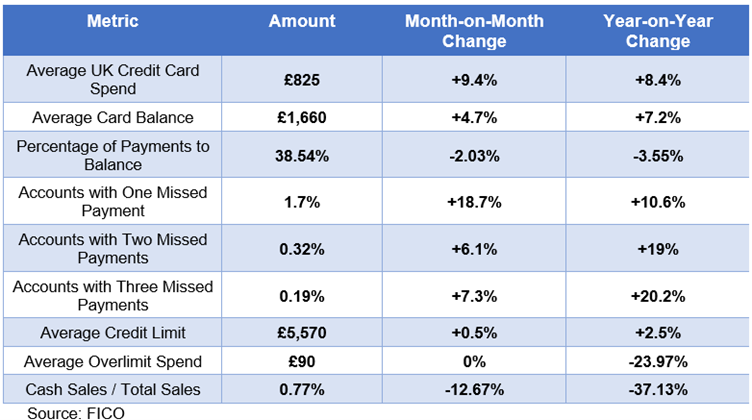 The Impact of Consumer Duty
Analysis of the largest consortium of UK consumer credit cards data shows a convergence of rising prices and dwindling disposable income in December 2022. With average consumer total spend at its highest and late payments rising significantly month-on-month and year-on-year, financial institutions will be particularly concerned as the focus on Consumer Duty heightens.
The Financial Conduct Authority's (FCA) Consumer Duty rules, which will apply to new and existing products or services that are open to sale or renewal and come into force on 31st July 2023, require financial institutions to act to deliver good outcomes for customers. Customers must be able to access products and services that meet their needs and offer fair value, as well as receive the support they need, when they need it. This includes financial institutions offering vulnerable customers other products with more suitable pricing etc.
As financial institutions face increasing numbers of late payments they will benefit from using optimised strategies to determine who and when to contact, and omnichannel communications to ensure those messages land. Those with the ability to incorporate digital-first communications will be in a much stronger position to deploy effective debt collections strategies.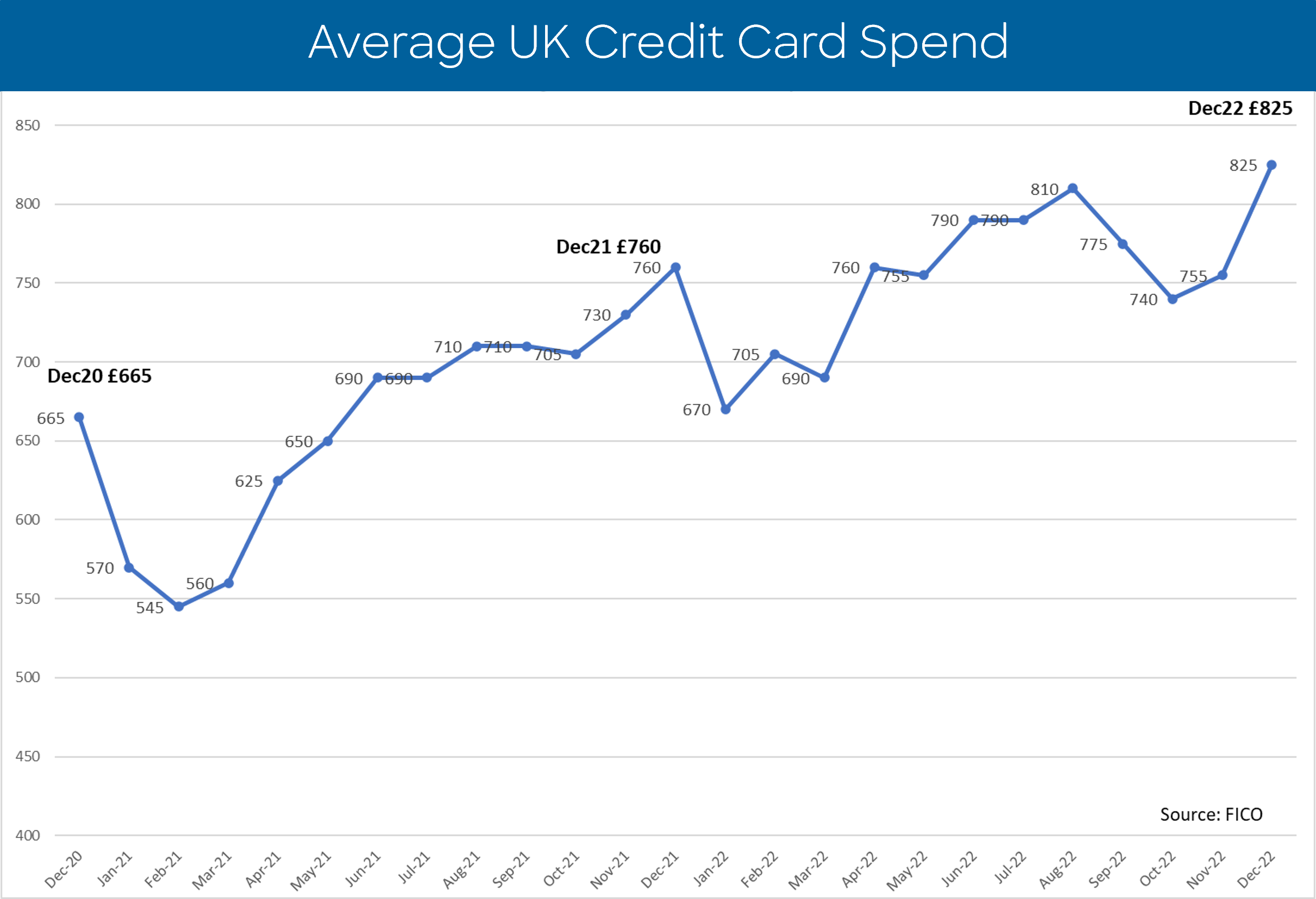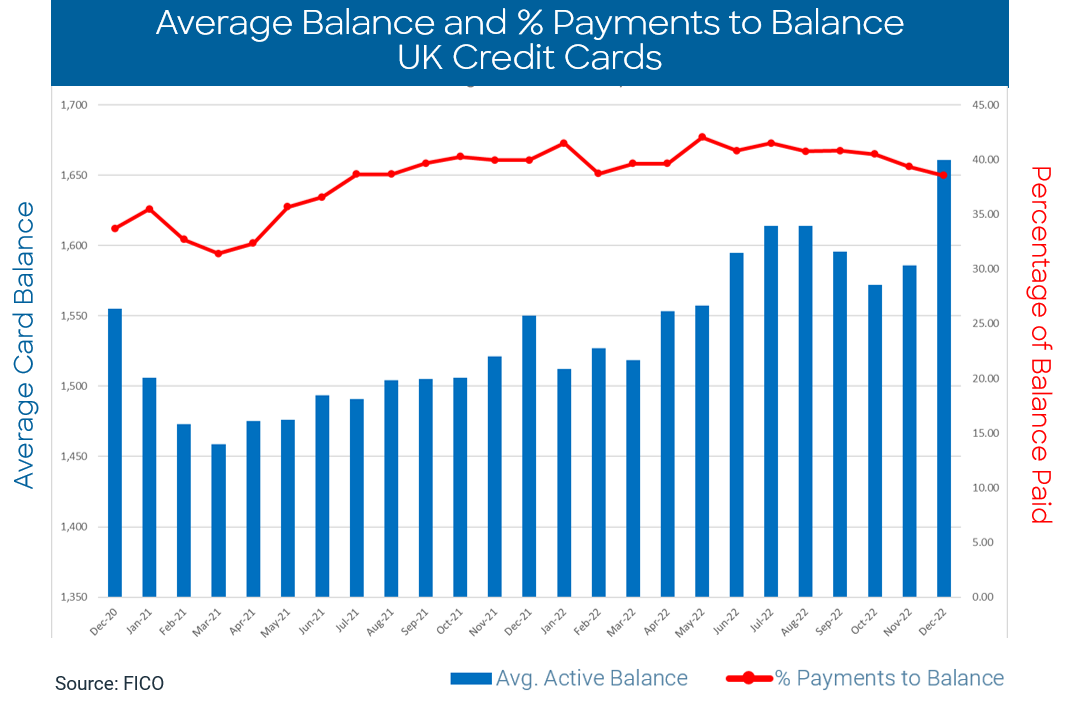 These card performance figures are part of the data shared with subscribers of the FICO® Benchmark Reporting Service. The data sample comes from client finance reports generated by the FICO® TRIAD® Customer Manager solution in use by some 80% of UK card issuers.
For comparison with other regions, see FICO's analysis of Q4 card trends in Canada and the United States.
How FICO Can Help You Manage Credit Card Risk and Performance