How are UK cardholders managing their payments? Our analysis of UK card trends for January 2022 suggests that they're managing card spend relatively well, despite well-documented increases in the cost of living.  
The new data for January 2022 illustrates the continued mixed picture of consumer financial management. Having seen the percentage of accounts paying their full balance start to drop in December, it was anticipated this pattern – and other signs of financial stress - would be evident in January, particularly in response to rapidly rising inflation. However, the FICO data actually suggests continued strong financial management. Month-on-month and year-on-year there were increases in the proportion consumers paid of their credit card balances, suggesting continued use of pandemic savings. This also suggests that consumers want to continue to have credit available for future spending.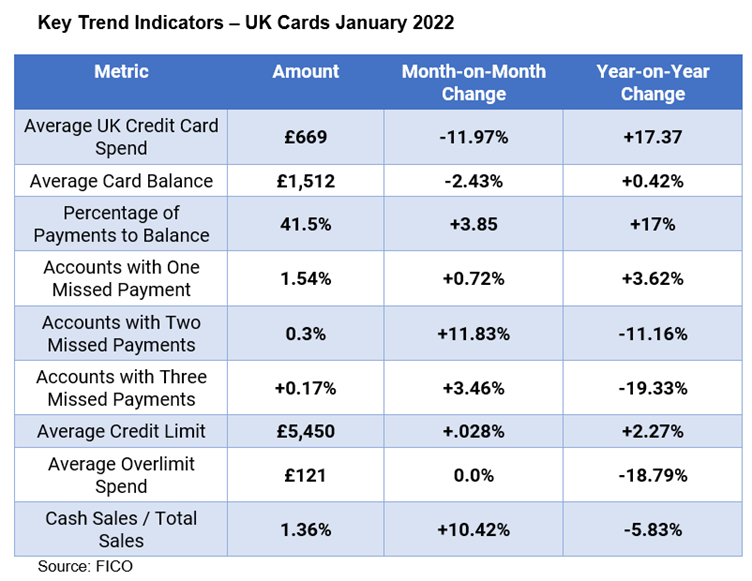 Of some concern to lenders – although usually expected after Christmas – is the month-on-month increase in card holders missing payments, in particular those falling two months behind. Whilst the percentage of accounts with two missed payments is lower than January 2021, the impact of pandemic savings this time last year as well as supressed spending due to the lockdown may have been influential.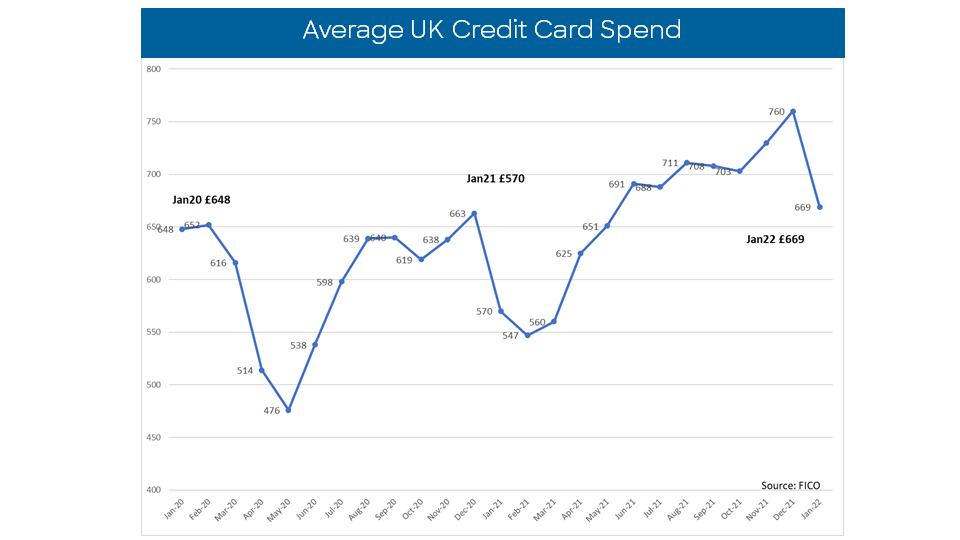 The FICO data suggests that credit cardholders with lockdown savings are continuing to use these to pay off credit card balances. The question is whether this resilience can be sustained as the cost of living generally and utility and petrol prices in particular continue to escalate. Lenders will need to be vigilant to any further increases in missed payments in the coming months and ensure that they are offering support to customers where it's needed.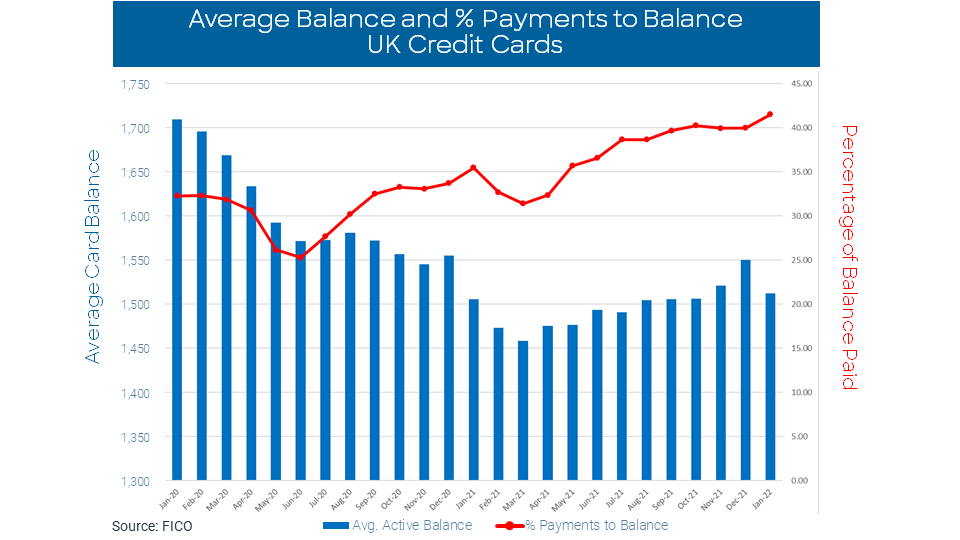 These card performance figures are part of the data shared with subscribers of the FICO® Benchmark Reporting Service produced by FICO® Advisors, the business consulting arm of FICO®. The data sample comes from client reports generated by the FICO® TRIAD® Customer Manager solution in use by some 80 percent of UK card issuers.