In this series on the must-have components of a financial platform, I have explored the data-related capabilities. Data is the fuel of the financial platforms, how it's processed and made ready for use is where the banks start to see the value of the data. Microservices are the very first component where we transform data into business decisions. In other words, microservices tell the platform what actions need to be taken with data.
What Are Microservices?
Microservices are the outputs of your business decision services. When a business rule manager authors one or a set of business decision rules, or a data analyst creates a set of interrelated characteristics to calculate a score, a microservice is created.  Microservices are small building blocks created to accomplish a business action or decision.
How Can Microservices Be Used?
Continuing from the unsecured instalment loan example in my previous posts, when a consumer applies for a loan, the bank applies an affordability calculation. At the time of application, this calculation can be used both to check the customer's eligibility and to determine the right credit amount for the customer.
When the credit policy team authors that affordability calculation on the platform, it becomes a microservice which can be shared across the platform for different business decisions: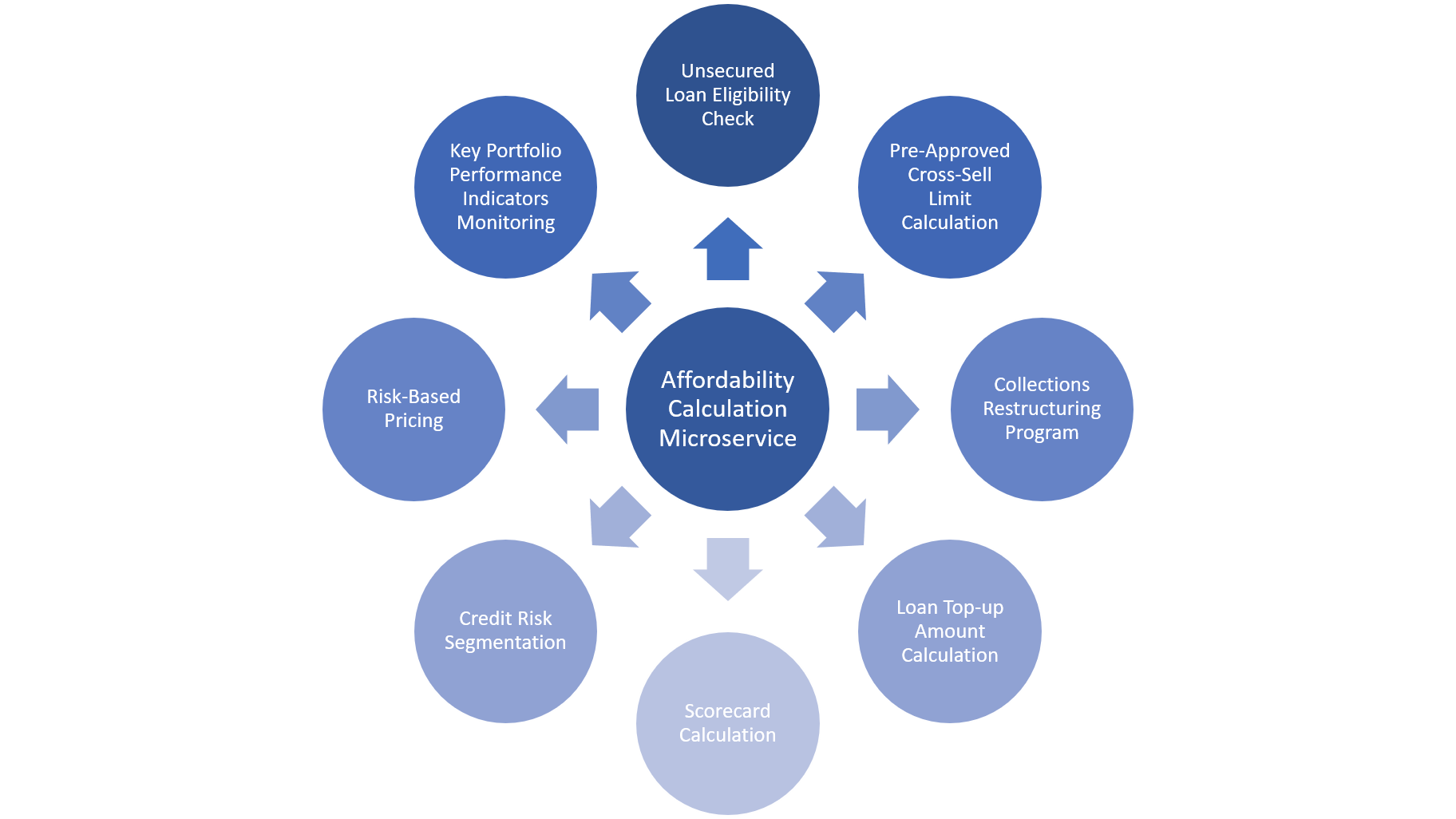 If we map the potential journey of an unsecured instalment loan customer within the bank, the use cases of this microservice along the journey can be illustrated as below: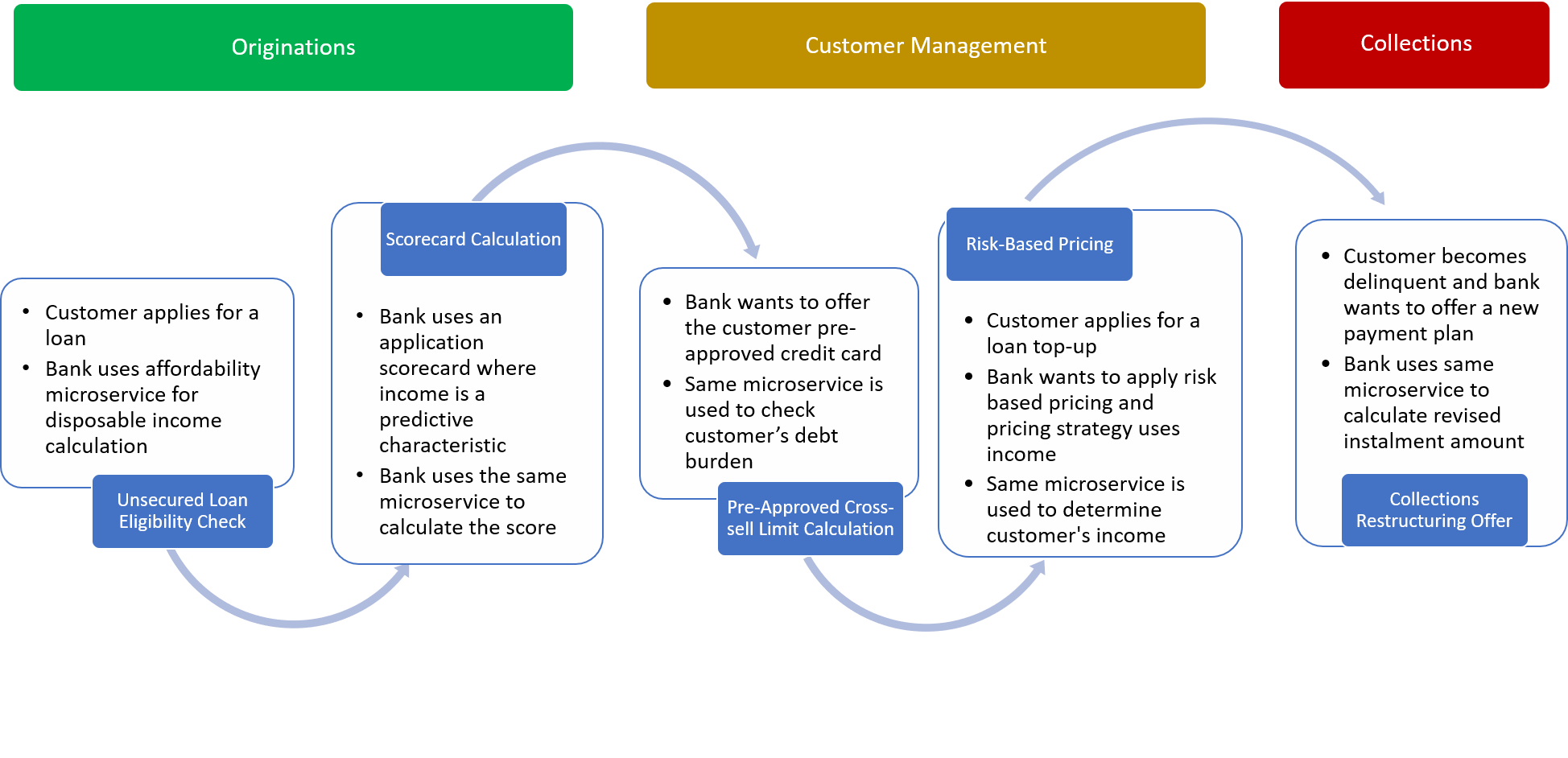 What Are the Benefits of Microservices?
This example highlights two key strengths of the microservices:
The microservices can be shared across different organizations of the bank to solve different business decisions. This increases the collaboration between teams and helps to break down the silos.
The same microservice can be used repeatedly without the hassle of creating, coding, testing, deploying each time it's needed. This decreases the time to market of new business decisions and helps to accelerate cross-sell revenue streams.
This example illustrates the use of microservices for credit decision processes. Another common use of microservices is in operationalization of analytical models. Many of our clients are struggling to implement the different types of analytical models (SAS, Python, R) into their decision processes. Financial platforms empowered by microservices can enable platform users to ingest, deploy and execute any type of analytical model in a single, connected environment. This gives a significant flexibility to analytical model developers and allows banks to optimize their data sources, which in turn minimizes the cost of advanced analytic adoption.
Learn more about the use of microservices in the FICO Platform.
Read the previous posts in this series: